Games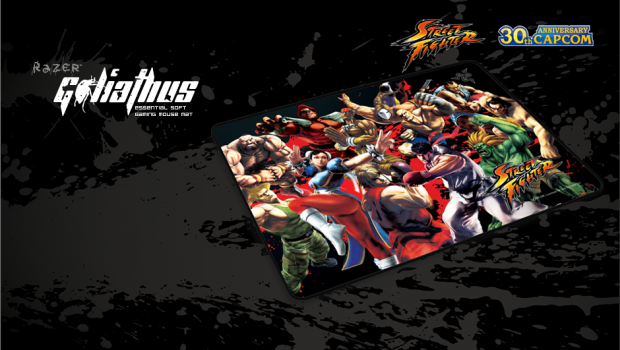 Published on November 7th, 2013 | by Admin
CAPCOM® AND RAZER GOLIATHUS STREET FIGHTER SPECIAL EDITION
Essential Soft Gaming Mouse Mat
CARLSBAD, Calif. – Nov. 7, 2013 – Razer, the world leader in high-performance gaming hardware, today announced a special edition Razer Goliathus mouse mat dedicated to one of the most iconic classic video game franchises – Street Fighter™.
The mouse mat comes in special packaging that will appeal not only to PC gamers but to gamers in general and most importantly to fans of the Street Fighter™ franchise.
Capcom® created some of the most iconic video game franchises in gaming. Razer love and grew up with these games just as much as you did. That is why we are honoured to present the Razer Goliathus Gaming Mouse Mat, made with beautiful artwork for this gaming classic.
Product features:
Advanced slick taut      cloth weave for unbridled speed and effortless control
Pixel-precise targeting      and tracking
Optimised for all mouse sensitivities and sensors
Anti-fraying stitched      frame eliminates rough edges and long-term wear
Highly portable cloth-based design
Anti-slip rubber base
Available in four      different sizes: small, medium, large, extended 
Slick taut weave for SPEED gameplay
The weave on the Razer Goliathus is pulled taut to create a slick and seamless surface so your gaming mouse glides quickly with zero hindrance. The weave also provides a nice, comfortable feel under your hand minimizing fatigue over extended periods of play.
Optimised for all sensitivity settings and sensors
Low sense, high sense, laser, optical or dual sensor system – whatever your sensitivity setting or preferred gaming mouse, the Razer Goliathus offers total tracking responsiveness for consistently reliable in-game control. 
Availability: Exclusively on Razerzone.com – order now 
Price: AUD $29.95 / NZD $34.95