Hardware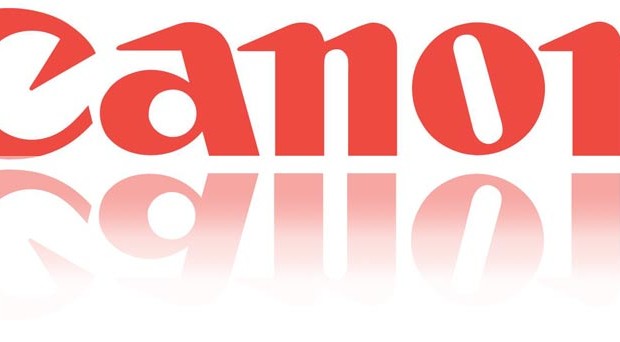 Published on November 7th, 2013 | by admin
Canon enters professional-use 4K video production display market with launch of new 30-inch model
New display completes Canon's end-to end support for 4K digital cinema and video workflows
Sydney, Australia, 7 November 2013 – Canon has today announced the company's entry into the 4K video production display market with the introduction of the DP-V3010, a 30-inch display for professional use. The new DP-V3010 features an image engine developed by Canon for display use, along with a proprietary RGB LED backlight system and an IPS LCD panel, to achieve faithful colour reproduction, high resolution and high contrast.
"The 30-inch display enables convenient desktop installation and is ideally suited for video-editing processes, including the final confirmation of image quality in editing rooms and studios, while also responding to the advanced needs of 4K digital cinema production," said Paul Stewart, Manager – Pro Motion Imaging, Canon Australia. "Together with Canon's Cinema EOS System of cameras and lenses, Canon now provides strong end-to-end support for 4K digital cinema and other video production workflows." 
Faithful colour reproduction
Incorporating an RGB LED backlight system capable of reproducing a rich array of colours and an IPS LCD panel, the DP-V3010 supports not only the colour gamut prescribed by DCI[1] for digital cinema, but also the colour gamut specifications of such broadcast standards as ITU-R BT.709, EBU and SMPTE-C, as well as the Adobe RGB colour gamut.[2]
Equipped with an image engine for display use developed by Canon, the DP-V3010 corrects
in-plane non-uniformity to realise highly precise uniformity for on-screen colours and brightness. The 10-bit panel driver and image engine work together to make possible the display of 1,024 gradation levels for each RGB colour to deliver exceptionally smooth and accurate gradation characteristics. As such, the display provides the faithful colour-reproduction capabilities required for colour grading procedures. 
High resolution
Featuring an IPS LCD panel with 4,096 x 2,560 pixels, the DP-V3010 can display true DCI 4K resolution (4,096 x 2,160 pixels) without having to perform any enlarging or reducing processes. Additionally, with a panel aspect ratio of 16:10, the display is also suited to PC-based editing tasks, such as high-resolution still-image processing and computer-graphics and visual-effects production work. Making adjustments to image quality, users can display the slider in the lower portion of the screen so as not to hide the image being worked on.
High contrast
Canon image-processing technology and the high-contrast IPS LCD panel combine to achieve a contrast ratio of 2000:1 or greater (based on the DCI standard). Ensuring the faithful display of night-time shots and other dark scenes, the display also accurately reproduces the gradation in dark areas of the image, an important factor in digital cinema production. 
Wide viewing angle
The IPS LCD panel and an optimised optical design make possible a wide viewing angle. With minimal changes in colour or contrast due to viewing angle, the DP-V3010 is particularly effective in editing rooms and similar settings in which multiple users may be required to check image quality. 
Various functions supporting video production
In addition to DCI 4K 4096 x 2160/24p, the new Canon 4K display supports 4096 x 2160/60p and 3840 x 2160/60p video signal input. Also, equipped with a dedicated picture mode that supports Canon Log Gamma,[3] the DP-V3010 enables log gamma video shot using Cinema EOS System cinema cameras to be converted into the gradation characteristics ideally suited for monitoring to facilitate on-location image confirmation.
The display provides support for the ASC CDL[4] format and 1D/3D-LUT, making possible the adjustment and saving of colour and gradation data on location during shooting and editing.
Additionally, the data can be used to reproduce colour and gradation settings in accordance with production aims wherever needed. Furthermore, using 1D/3D-LUT data, the display will be able to provide support for ACESProxy output from Canon's EOS C500[5] digital cinema camera. The DP-V3010 also offers three scaling display modes for 2K and Full HD video production, including a unique Canon display mode that suppresses the jagged appearance of diagonal lines displayed onscreen. 
High reliability with exceptional operability
Prior to shipment, the DP-V3010 undergoes highly precise colour adjustment. Furthermore, the unit incorporates its own control system that automatically corrects colour and brightness to ensure long-term stable display performance. Using a third-party external sensor,[6] users can calibrate the display in accordance with usage environment and application without the need for a PC.
The display controller features an easy-to-see layout with buttons and dials that facilitate intuitive operation, and can be used on a desktop or installed in a standard 19-inch (approx. 483 mm) equipment rack.
Canon will exhibit the DP-V3010 at Inter BEE 2013, the International Broadcast Equipment Exhibition 2013, to be held from Wednesday, November 13, to Friday, November 15, at Makuhari Messe in Chiba City, Chiba Prefecture, Japan.
The DP-V3010 will be available in Australia via select professional motion imaging dealers from March 2014 with pricing set at dealer discretion.
---