Hardware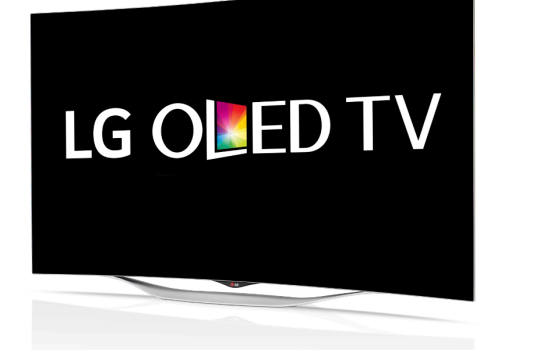 Published on October 10th, 2014 | by admin
CAN THREE NEW SMART TVS AND A SOUND SYSTEM REALLY CHANGE THE WAY WE ENJOY TV, FILMS AND MUSIC? YES!
CAN THREE NEW SMART TVS AND A SOUND SYSTEM REALLY CHANGE THE WAY WE ENJOY TV, FILMS AND MUSIC? YES!
Home is where the hearth is – with amazing visuals, smart usability, sculpted design and stunning sound, LG's new Smart TVs and Music Flow system are about to revolutionise how Aussies engage with their home entertainment set-ups
SYDNEY, 10 October 2014 — Viva la revolución! Today, LG Australia (LG) unveiled a range of new products that will completely flip the way traditional technology fits into the home. With its premium 4K Ultra HD OLED TV, the first ever of its kind in Australia, a Curved 4K Ultra HD TV, the affordably price-pointed OLED TV, and the brilliant Music Flow audio ecosystem, LG is raising the bar and then some…
Imagine a TV remote you could simply tell what to do.
Imagine a screen that displayed the sort of awe-inspiring colour and contrast that it was almost like a window where there wasn't one before.
Imagine if you could switch easily between apps, TV, gaming, streaming or Blu-ray, without hunting through complicated menus.
Imagine if your sound system could assign different music to multiple rooms, or if you could make your favourite tunes follow you from room to room.
Imagine if days of an ugly black box squatting in the corner were over, and instead, it was replaced by a beautifully curved panel – a sculptured, parabolic piece of art that demanded centre-stage in any living room.
See high resolution images here
Now stop imagining, because it's all possible right now with LG…
Let's talk LG's new Smart TVs…
Sublimely beautiful in design, exceptionally intuitive and providing a truly stunning visual experience, LG's latest range of three new Smart TVs will change the look and feel of what we call the 'modern-day hearth'. Aesthetics aside, their intuitive interface and online-integrated functionality (LG's unique webOS system) have the ability to quickly connect us – not just to the films, TV series, music or web-based services we love, but also to friends and family. Home really is where the hearth is. So let's have a look, shall we?
Model: The LG 4K Ultra HD OLED TV
Bottom line: Best of both worlds combined – OLED and 4K Ultra HD together!
Click here for high resolution images.
In melding its 4K Ultra HD TV * resolution with its OLED technology and the ULTRA SURROUND sound system, LG has delivered a TV that will BLOW you away: the 65" 4K Ultra HD OLED TV. This is one of the most breathtakingly beautiful and immersive experiences for your home there is, all presented in LG's svelte, curved design. This is a first for the Australian market – only a select few countries LG is releasing the product into this year.
Price and Availability: The 65" EC970T RRP $9,999 will be available in November at selected outlets for RRP $9,999. NOTE: Want a larger 4K Ultra HD OLED TV experience? LG will be releasing a massive 77" model (77EG970T) for RRP $22,999 before the end of the year.
*Ultra HD broadcasting not available in Australia. 4K Ultra HD content is available from other sources.
Model: The UC970T Curved 4K Ultra HD TV
Bottom line: Everyone knows that curves do matter!
Think about some of the more beautiful objects to the human eye… whether they be the Opera House or the shape of a Stradivarius violin – we are tangibly drawn to art, architecture and things in nature that possess an arc or bowed curve. Combining an amazing screen and sweeping sculpture-like design, The new Curved 4K Ultra HD TV (model UC970T) is the first curved 4K Ultra HD TV* from LG. The stunning TV provides ultra-clarity, four times the definition of Full HD, while the renowned IPS display technology expresses dazzlingly vibrant colours. Better still, the inbuilt upscaling engine skillfully renders standard definition or HD content closer to Ultra HD clarity – in other words, even video not shot in 4K still looks amazing. Satisfying hardcore TV buffs and home-entertainment aficionados with its screen power, its beautiful lines will entrance those who believe functionality should always be augmented by aesthetics. It's not just a TV, it's a statement for the home.
Price and Availability: 55" (RRP $3,599) and 65" ($5,499) models are now available at Harvey Norman, Bing Lee, JB Hi-Fi, The Good Guys and other selected outlets for those who want to jump in on the action, while LG's 79" (model UG880T) is set to launch in December for an RRP of $10,999 –just in time to compete with the Christmas Tree for pride of position in the living room.
*Ultra HD broadcasting is not available in Australia. 4K Ultra HD content is available from other sources.
Model: The 55EC930T 55-inch OLED
Bottom line: Want to upgrade to a Curved OLED TV? LG just made it possible!
Click here for high resolution images
What exactly is OLED, you might be asking at this point? Without getting bogged down in the technical jargon (OLED stands for Organic Light-Emitting Diode, didn't you know?), this LG patented 4 colour (WRGB) pixel OLED technology produces an infinite contrast ratio, insanely good motion clarity, bottomless blacks, colours that pop, a fabulous curve and an ultra-thin build. Trouble was, in the past, this sort of technology came at a premium cost… but thanks to the increasing embrace of OLED by cinephiles and TV buffs who have trumpeted the technology's virtues, LG is able to expand production and offer it at a more accessible price-point.
What on earth is webOS?
Let's make this clear this is about Smart TV, powered by webOS. Uniquely engineered, this is Smart TV made simple. It provides quick and simple access to the content you love most.
Basically, webOS* is a Smart TV online interface, and each of the new LG Smart TV models are powered by it – an intuitive platform that offers lightning fast access between broadcast TV, streaming services and external devices. Easy-to-use, entertainment for anyone is about two clicks away! An integral part of the webOS experience, the LG Magic Remote works with simple gestures, point and click, scroll and even voice** commands. Those who don't consider themselves tech-savvy needn't worry – even a child could navigate LG's Smart TV platform, which is intuitive to your desires and supports a host of smart connectivity features.
Click here for high resolution images
Price and Availability: LG's 55"EC930T is available at Harvey Norman, Bing Lee, JB Hi-Fi, The Good Guys, and other selected outlets for RRP $3,999
*Internet connection required. Internet usage charges and conditions apply. Contents and features will vary from time to time without notice. WebOS internet browser supports HTML5
**Voice recognition feature is not available in all languages and dialects. Actual performance may vary depending on the language spoken and surrounding environment, including ambient noise.
Model: The LG Music Flow
Bottom line: Travel with your tunes from room to room
If you think about it, music has been 'flowing' with us ever since we first started lugging around boomboxes or plugged in earphones. These will all seem a little bit old-school now with the launch of LG's new range of wirelessly connected audio speakers for the home.
LG Music Flow Speakers (models H3, H5, H7), Sound Bar (model HS6), Network Bridge (model R1) and the companion Music Flow Player application for smartphones form a smart audio eco-system that connects the home. Through the Music Flow Player app (available on Android, iOS and computers) music fans can centrally manage their entire digital music library across multiple devices and control all Music Flow speakers. The app can also recommend songs and playlists, provide easy access to internet streaming services and function as a smartphone music player when the user is on the go.
Each Music Flow speaker links with another wirelessly and lets you choose from a variety of home audio configurations. In other words, users can play whatever audio they choose (it could be a song, album, playlist or streaming service) across the entire house for an immersive experience across a wide area or alternatively designate unique music to each room to fit individual tastes. Now that is something worth singing about!
Price and Availability: Available at Harvey Norman, The Good Guys, JB HiFi and Betta from mid-October, pricing is as follows:
HS6 Sound Bar (LAS650M) – RRP $799
H7 (NP8740) – RRP $549
H5 (NP8540) – RRP $399
H3 (NP8340) – RRP $249
R1 Bridge (MR140) – RRP $79
Click here to see the LG Music Flow video.
What LG has to say
"I can proudly say that with these three different but uniformly beautiful Smart TVs – a 4K Ultra HD OLED TV, a webOS-based Curved 4K Ultra HD TV, and an accessible OLED TV – LG really is paving the way for Australian home entertainment," said Lambro Skropidis, General Manager Marketing at LG Australia. "Once people grasp what this new wave of Smart TVs are actually capable of, not only in terms of a truly amazing viewing experience, but also what the Magic Remote and the intuitive webOS function mean, I think it's going to really shake things up."
"I also believe that the new Music Flow system is going to be a boon for those who love their music, and want complete mastery over the audio soundcape of their home," Skropidis continued. "Being able to assign different music to different rooms, or have your favourite songs follow you through the house, is something that is going to be very attractive to a lot of Aussie music fans."