Blu-ray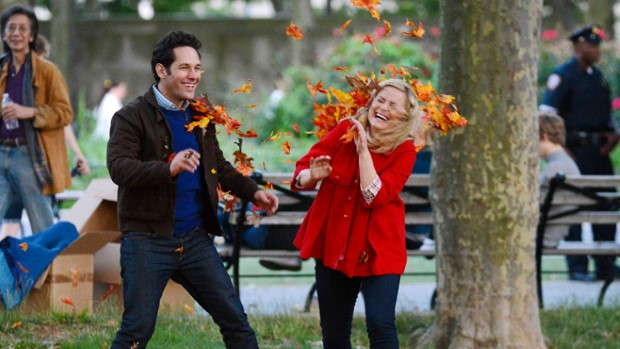 Published on October 8th, 2014 | by Sean Warhurst
They Came Together Blu-ray Review
Summary: It doesn't quite reach the heights of Wet Hot American Summer but overall it's a much better effort than the slew of "Insert genre here" Movies.
They Came Together
Distributor: Roadshow Entertainment
Format: Blu-ray
Running Time: 83 Mins.
Rating: MA 15+
Genre: Comedy
Reviewer: Sean Warhurst
From the creative minds behind cult classic Wet Hot American Summer, They Came Together skews the tropes and clichés of romantic comedy films, a genre ripe for parody.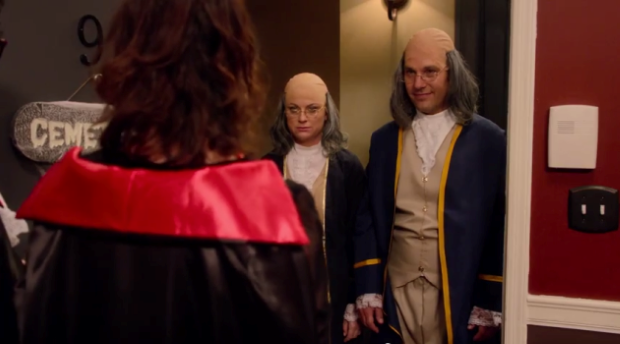 Reuniting some of the key cast members of Wet Hot American Summer and directed by David Wain (Role Models, Wanderlust), They Came Together feels like a logical extension of what made the previous film work so well but is occasionally marred by an uneven tone, with some of the jokes so broad that they feel like they belong in one of the universally reviled Jason Friedberg and Aaron Seltzer efforts.
They Came Together tells the story of Joel (Paul Rudd) and Molly (Amy Poehler), using the framing device of the couple regaling some friends (The hilarious Bill Hader and Ellie Kemper) over dinner  with the story of how they met, which they constantly insist bears no similarities to the trite plots of romantic comedies before methodically ticking the boxes of all of the genre's conventions.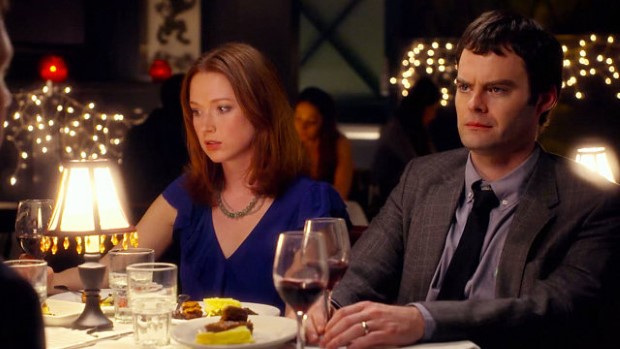 Joel is a corporate drone working for a giant candy corporation looking to create a monopoly in New York, which puts Molly and her quaint little candy store square in his sights. But, as always happens, the pair meet and slowly begin to fall in love, making them both question the direction their lives are taking.
Honestly, the generic plot synopsis only scratches the surface of the barely restrained insanity that steadily increases throughout the film; although the film starts off somewhat restrained, the gags soon become rapid fire and steadily off the wall until you're confronted by a man with a literal pole up his ass, an awkward dinner scene with a family of White Supremacists and a character sneezing and blowing subtitles off the screen onto the table before hurriedly scooping them up so that our main characters can't read them.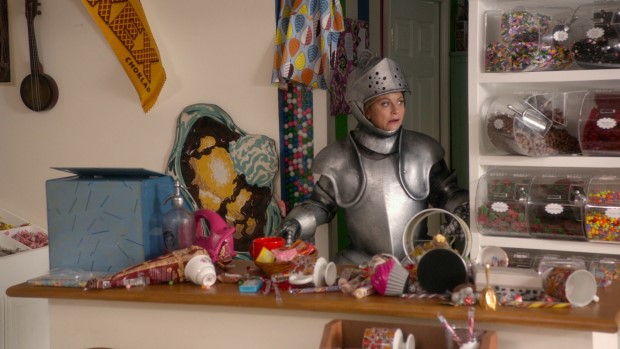 As with Wet Hot American Summer, the gags are hit and miss and some are so far off the mark that they'll more than likely elicit a groan and a roll of the eyes.
Yet it's what works that makes They Came Together such an endearing viewing experience – The cast carry the film well and Rudd and Poehler genuinely act like they have stepped out from one of your archetypical Rom-Coms, the supporting cast is littered with familiar – If often underused – Faces like Ken Marino, Christoper Meloni (Law and Order: SVU), Michael Ian Black, Cobie Smulders and Ed Helms and the film has such an irreverent quality to it that you can't help but smile throughout.
Audio/ Visual
They Came Together comes with a solid transfer that, whilst it'll never be used as a reference quality disc, makes for a nice visual and audio presentation. The image is resplendent with a vivid colour palette and a bright,cheerful aesthetic quality that effortlessly replicates the look of a romantic comedy. There's a high level of fine detail and textures and overall the image looks naturalistic and free of flaws.
The audio is presented via a DTS-HD 5.1 Master Audio track that offers clean dialogue, which is of paramount importance for a dialogue heavy film like this and is overall a solid effort, although the dynamic range is limited somewhat.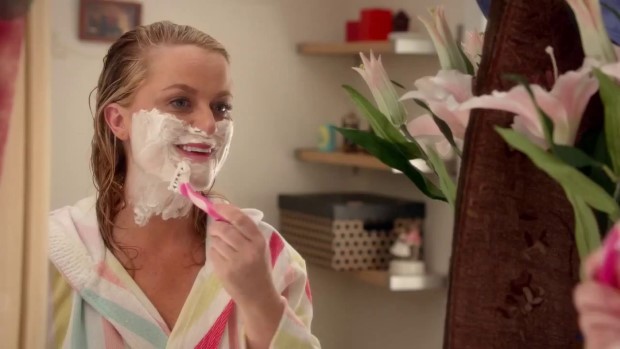 Special Features
The Blu-ray release of They Came Together comes with a decent selection of extras rounding out the package. First up there is a surprisingly subdued commentary from David Wain and fellow writer Michael Showalter where they offer insight into the origins of certain jokes, the process of getting the film picked up whilst still retaining creative control and the production experience. Although interesting enough, the commentary track can get a little dull at times and isn't anywhere near as amusing as you'd assume, given the content of the film.
Also included are a ton of deleted scenes of varying quality, with none really causing the film to suffer due to being excised, a featurette loaded with interviews from the cast and crew and a really interesting feature showing a full length table read with alternate scenes and different cast members that serves to offer a look at how much a film can change from its inception during the production process.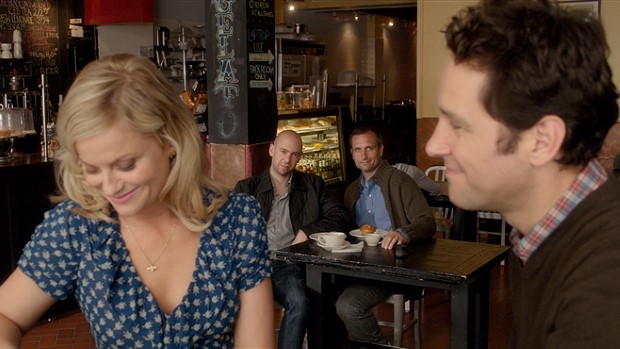 List of Features:
Audio Commentary with David Wain (Director/ Co-Writer) and Michael Showalter (Co-Writer)
They All Came Together (23:58)
Deleted Scenes (28:28)
More Deleted Scenes (5:53)
San Francisco Sketchfest Table Read (103:58)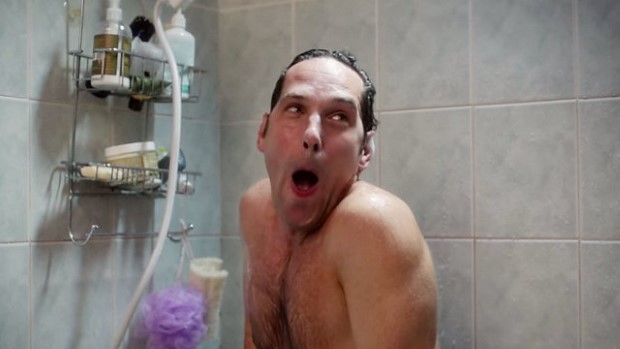 Final Thoughts
Although there's no risk of the mighty Flying High (Or Airplane!, as our overseas readers will likely know it) being unseated from its throne as the king of spoof comedies, They Came Together is an amusing little film that will more than fulfil your need for absurd comedy.
It doesn't quite reach the heights of Wet Hot American Summer and the hit/ miss ratio of the jokes can be a little iffy at times but overall it's a much better effort that the slew of "Insert genre here" Movies and offers up quite a few genuine laughs throughout its slight running time.