Games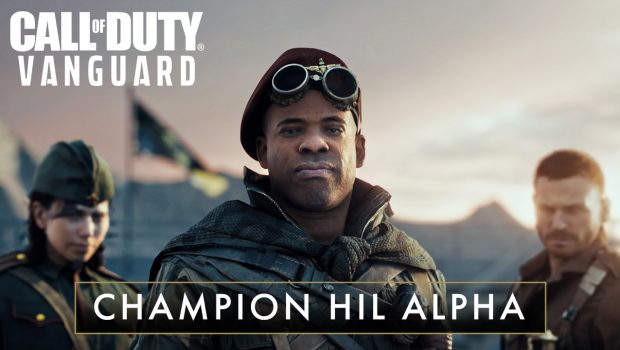 Published on August 23rd, 2021 | by Andrew Bistak
Call of Duty: Vanguard | PlayStation Alpha Trailer and Beta Dates Revealed
Free for all PS5 and PS4 owners, play a preview of the Call of Duty: Vanguard Multiplayer through its new mode, Champion Hill, in this limited-time Alpha, available 28-30 August AEST/NZST.
Preload ➡️ 8/23 @ 8 PM AEST / 10 PM NZST
Live ➡️ 8/28 @ 3 AM AEST / 5 AM NZST
In Champion Hill, your squad — either a Duo (2v2) or Trio (3v3) during the Alpha — will compete in a round-robin deathmatch tournament against other squads. Your mission is to reduce all other squads' life count to zero before your whole squad is eliminated.
This 48-hour play session is your first opportunity to play Call of Duty: Vanguard two months before its 5 November AEDT/NZDT release, and for most PlayStation owners, a PlayStation Plus Subscription is not required.
As the Alpha approaches, you should also know about one other pre-release experience of Call of Duty: Vanguard coming in September. The Call of Duty: Vanguard Beta will be held over two weekends: from Friday 10 September to Monday, 13 September, and Thursday, 16 September to Tuesday, 21 September AEST/NZST.
The first weekend – 10 September to 13 September AEST/NZST – will be for PlayStation owners who have pre-ordered the game. The second weekend will be considered an Open Beta in its entirety for PlayStation owners. Those on other platforms will need to pre-order the game to access the first two days of the Beta (16 and 17 September), before it becomes an Open Beta for all platforms from Saturday, 18 September to Tuesday, 21 September at 3 AM AEST / 5 AM NZST.
Watch the trailer here: https://youtu.be/8rTvoGWgDak
Be sure to check back here at the Call of Duty Blog in the coming days and weeks for the latest information on Call of Duty: Vanguard, including our full guide to Champion Hill.