Games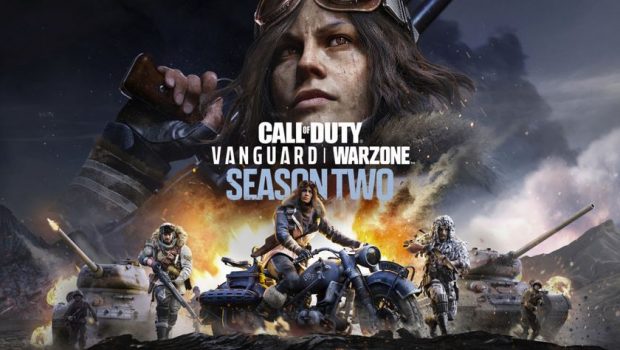 Published on February 21st, 2022 | by Andrew Bistak
Call of Duty: Vanguard and Warzone Season Two Now Live
Season Two of Call of Duty: Vanguard and Warzone has dropped, bringing with it new weapons, operators, POIs in Warzone and a raft of quality-of-life changes. Get ready to grab your squad and jump back into the fray now to claim Double XP once both patches are installed.
Some of the highlights players can expect include:
VANGUARD AND WARZONE
S.O.T.F. 007 reports for duty.
Four new weapons.
Highly anticipated changes – patch notes can be found here.
WARZONE
Nebula V, redeploy balloons, bombers and more.
Explore the Chemical Factory and underground Chemical Weapon Research Labs, and watch for armoured transports patrolling the area.
Caldera Clash at launch, Rebirth Reinforced midseason.
VANGUARD MULTIPLAYER
Prove yourself in Ranked Play.
Two new Multiplayer maps.
Free Perks, Killstreak, and Equipment in Battle Pass.
VANGUARD ZOMBIES
Dimensions shift and the Dark Aether opens.
A new Artifact gives you strength to conquer The Deceiver.
Wonder Weapons to aid with new Objective & Story Quests.
This is only the beginning of what's in store for Season Two. For more information, check out the full blog post here.