Games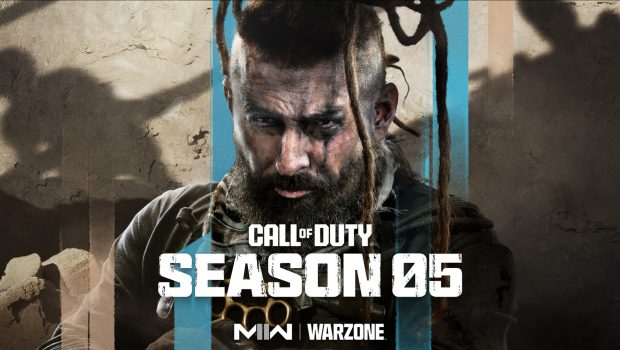 Published on July 28th, 2023 | by Adrian Gunning
Call of Duty: Modern Warfare II & Warzone Season 05 launching 3 August
From a fresh twist of the knife in the Call of Duty: Modern Warfare story, to impressive free content drops across both Modern Warfare II and Warzone, to celebrating the 50th anniversary of hip hop, get ready for Season 05 on 3 August AEST/NZST! Check out the launch trailer here.
Nicki Minaj and Snoop Dogg Kick Off the 50th Anniversary of Hip Hop in Call of Duty
Although one date cannot define hip hop culture, few question what a party in the Bronx did for the culture on 11 August 1973, as that night is now forever tied to the birth of hip hop. In celebration of 50 years of hip hop, Modern Warfare II and Call of Duty: Warzone will have free content and special Bundles available in the season launch window including:
Nicki Minaj is ready to make all rival Operators pound the alarm as she joins the roster as Call of Duty's first-ever self-named female Operator.
Snoop Dog, the D-O-DOUBLE G, returns once more. He is ready for any operation, whether it's going under Deep Cover or going in guns blazin'.
21 Savage (Mid-Season) Go Savage Mode as 21 Savage when his Operator Bundle drops as part of the Reloaded offerings.
[REDACTED] Reveal Event (In-Season)
Stay tuned to Call of Duty comms for more details about the upcoming reveal of this year's new premium game.
There's plenty of content to look forward to in Season 05. For a full breakdown you can visit the official blog, otherwise we have included some highlights below:
New Weapons – A fast-firing Assault Rifle and semi-auto Sniper Rifle sure to put a frown on the enemy's face will be available in the Battle Pass. Plus, a new sidearm for midseason.
New Multiplayer Maps – Returning Call of Duty 4: Modern Warfare map, Strike, and brand-new map, Punta Mar, available at launch. Plus: two additional gunfight maps and a third Core map in-Season.
Brand-New Modes – A Multiplayer arena-style game mode arrives in Modern Warfare II. Plus: Battle Maps get a Capture the Flag mode.
Vondel Champions Quest – Begins in Season 05. Assemble the squad and prepare to put together a new plan for victory in Vondel.
New Features in Battle Royale and DMZ – Two new vehicles across both modes; several new DMZ features, including Faction Wars; and Armoured Royale come to mid-season.