Games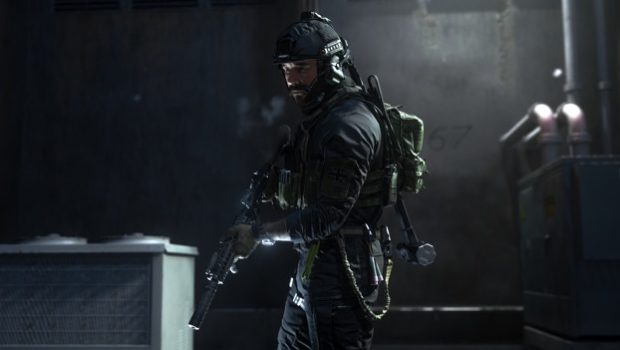 Published on August 17th, 2022 | by Adrian Gunning
Call of Duty: Modern Warfare II – Early Campaign Access & A Deep Dive into Making Dark Water, Featuring Infinity Ward and Activision Shanghai
Great news! You can get early Campaign access on 20 October, 2022. The ultimate way to play up to a week before the official launch of Modern Warfare II on 28 October, 2022!
Early Campaign Access: The Ultimate Way to Play
Task Force 141 is expecting you to report for duty up to a week before the official launch of Modern Warfare II. Are you up for the challenge?
This intel has been verified: Anyone who preorders a digital edition of Modern Warfare II will receive early Campaign access in addition to a host of other previously announced rewards. This grants you up to a week to complete the incredible multimission, single-player, globe-trotting operation before the full game launches on 28 October. Preorder the game here.
This Campaign features missions in Europe, Asia, and the Americas, and is set to be an incredible experience on numerous levels: offshore sieges with underwater combat, all-out explosive assaults from 30,000 feet above enemy strongholds, and high-stakes, low-profile stealth missions in both plain sight and under the cover of darkness. For more information on the game, click here.
Recap: Modern Warfare II Preorder Benefits
As well as gaining early access to the Modern Warfare II Campaign, there's free content you can use right now in Call of Duty: Vanguard and Call of Duty: Warzone. You also get Beta Early Access and content available in Modern Warfare II at launch, just for preordering the game. For a full rundown, check out this blog.
 Call of Duty: Modern Warfare II Developers Infinity Ward, Activision Shanghai Dive into Dark Wate
Twenty-four hours after the pulse-pounding reveal of Call of Duty: Modern Warfare II, the community got its first look at one of the game's Campaign levels: Dark Water.
The Dark Water video is known as a "vertical slice" in game development: an internal "playable demo" that serves as a major pre-release milestone. It showcases a small game portion in its intended final state, highlighting core features, visuals, audio, and overall player experience for the studio, its publisher and – in this case – millions of fans to see what these developers want to make a reality everyone can enjoy.
"The animation team has to create the animations for the characters, boats, and faces. The lighting team has to go in there, light everything, and make sure you can see what's going on. The VFX and Tech Art guys did the water and atmosphere… And even at the beginning, we created a concept paint-over that was our end goal of the look and feel of everything." – Candice Harris, a Senior Producer at Infinity Ward.
If this was a traditional media piece – a film or TV show – the process would end there… But for a video game, it's about making this realistic world playable, too.
For more about the team behind Dark Water, check out https://www.callofduty.com/blog/2022/08/call-of-duty-modern-warfare-II-dark-water-deep-dive as they get into the skills, disciplines, and collaborative efforts needed to pull off one of the most challenging Call of Duty missions yet.
For more information, please visit www.callofduty.com and www.youtube.com/callofduty, and follow @Activision and @CallofDuty on Twitter, Instagram, and Facebook.