Games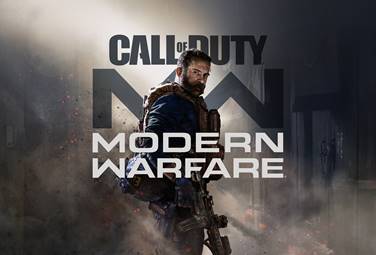 Published on October 11th, 2019 | by Alex Novus
Call of Duty: Modern Warfare Adds NVIDIA Ansel and Highlights Support; Rec Specs Revealed 
Call of Duty: Modern Warfare, the critically-acclaimed first-person shooter, will feature NVIDIA Ansel and NVIDIA Highlights at launch, along with real-time ray-traced shadows and NVIDIA Adaptive Shading. Activision also announced the official Call of Duty: Modern Warfare PC system requirements for a variety of configurations and use cases.
Call of Duty: Modern Warfare Gets NVIDIA Ansel and Highlights
GeForce Experience is the essential companion to your GeForce graphics card, giving you tools that enhance your gaming experience, and enable new ways to interact with your favourite titles. Two of those tools will be available to GeForce gamers playing Call of Duty: Modern Warfare: Ansel and Highlights.
Ansel is a powerful photo mode that enables you to take amazing in-game photos on PC during the Campaign from unique angles, which you can further customize with filters, tweaks, and other adjustments, before being optionally shared on social media, forums, or the Shot With GeForce website.
Highlights automatically captures videos of key moments, clutch kills, and match-winning plays, ensuring that your best multiplayer gaming moments are automatically saved, which you can easily share online.
Call of Duty: Modern Warfare Graphics Reach New Heights
As the Official PC Partner for Call of Duty: Modern Warfare, NVIDIA worked side by side with Activision and Infinity Ward to take the graphics in Call of Duty: Modern Warfare to never before seen levels. NVIDIA, Infinity Ward and Activision are working together to bring real-time ray tracing, NVIDIA Adaptive Shading, NVIDIA Ansel and Highlights to the game.
Real-time ray tracing is changing the way games are created and dramatically increases the image quality they can achieve. 
NVIDIA Adaptive Shading is a new, advanced shading technique that enables developers to improve performance and achieve a real-time visual fidelity previously impossible in games. By adjusting the rate at which portions of the screen is shaded, the technology reduces the work the GPU has to do, which boosts performance without denigrating image quality.
System Requirements for Call of Duty: Modern Warfare can be viewed on the Activision blog here.