Games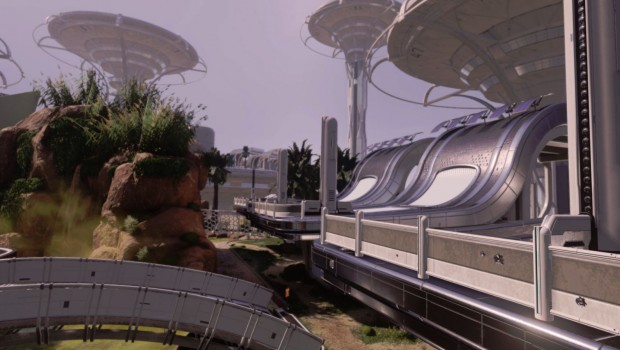 Published on March 19th, 2015 | by admin
Call of Duty Lands Down Under – The First Ever Australian-set MP map in Call of Duty History
Ascendance, the second DLC map pack for Call of Duty: Advanced Warfare, features one very familiar and iconic Australian location in it.  April 1st will have Aussies playing on home soil in Perplex, the first MP map in a Call of Duty game to be set in Sydney, Australia.
Michael Condrey, Studio Head of Development & Co-founder of Sledgehammer Games  fell in love with Sydney during a visit last year.  He said;
"Call of Duty: Advanced Warfare's DLC content takes players on a journey to iconic locations throughout the world, and I'm very excited that we were able to include Sydney.  It's one of the most beautiful cities I've ever visited, and the spirit and friendliness of the Australian people is truly amazing.  To our friends Down Under, we dedicate this map to you and your beautiful country."
Perplex will have players getting vertical in Sydney as you fight to dominate this five-story modular apartment complex set beside the picturesque Sydney Harbour. Take the high ground or blast through the close quarters interior in this small to medium sized map. Adapt your strategy mid-match when construction drones shift apartment modules, creating new routes and cover positions.
For more information on the other maps included in Ascendance, please see attached media release.