Games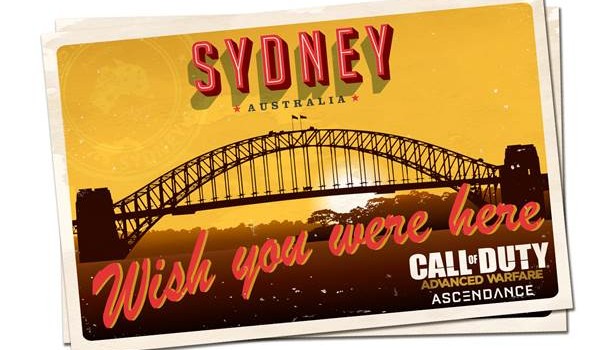 Published on May 1st, 2015 | by admin
CALL OF DUTY DOWN UNDER HAS NOW ARRIVED FOR PLAYSTATION AND PC!
Get ready to defend home soil in Perplex, the first ever Australia-based MP map.
Go vertical in Sydney as you fight to dominate this five-story modular apartment complex set beside the picturesque Sydney Harbour.
Perplex features in Ascendance, the second DLC pack for Call Of Duty: Advanced Warfare which is available to download NOW on all platforms including PS4, PS3 and PC.
To join in, use your existing Season Pass, which entitles you to download Ascendance for free. The pack includes Perplex, plus three other brand new MP maps and a new chapter in the popular Exo Zombie mode. It also comes with the new OHM Directed Energy two-in-one LMG/Shotgun and its OHM Werewolf Custom Variant to master, as well as the brand new Exo Grapple Playlist for even more dynamic MP gameplay.
For the latest intel, check out: www.callofduty.com, www.facebook.com/callofduty, www.youtube.com/callofduty or follow @CallofDuty_ANZ on Twitter and Instagram.