Games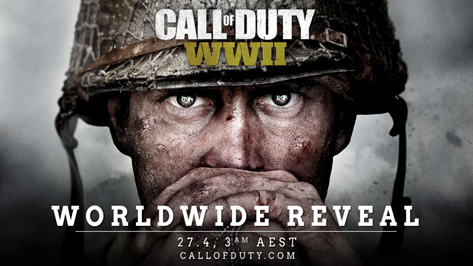 Published on April 24th, 2017 | by admin
Call of Duty: WWII Worldwide Reveal, 27 April 2017
This year, Activision Publishing is excited to announce what will be one of the most anticipated titles of the year, Call of Duty: WWII, developed by Sledgehammer Games. The latest iteration of the world's most popular entertainment franchise will bring the series back to World War II after nearly ten years.
Tune-in to the worldwide reveal at 3:00am, AEST on 27 April, 2017 as developers, Glen Schofield and Michael Condrey share further information on what to expect from this year's Call of Duty: WWII.
To sign up for the latest updates on Call of Duty: WWII and to get notified when the livestream begins, visit: https://www.callofduty.com/wwii/splash
To take a look back at Call of Duty's amazing history with the setting of World War II, visit the Activision Blog here.