Events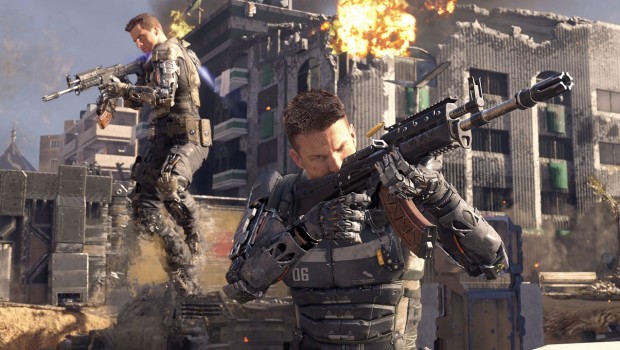 Published on March 11th, 2016 | by admin
CALL OF DUTY WORLD LEAGUE CHALLENGE DIVISION LIVE IN MELBOURNE APRIL 9-10, 2016
Sydney, Australia – 11 March, 2016 – Two of the world's best professional Call of Duty® eSports teams OpTic Gaming (US) and Millenium (UK) are flying down-under to compete head-to-head with the best teams from Australia and New Zealand, in-front of a live audience for a share of $70,000 AUD in prize money.
The Palms – Crown Melbourne will be the stage for the Call of Duty World League Challenge Division ANZ Presented by Playstation 4, in partnership with Crown on April 9-10. Taking place over an action-packed weekend, spectators will have the opportunity to witness the highest level of competitive eSports console gaming on the No. 1 top-selling video game of 2015, Call of Duty: Black Ops III. The tournament will be administrated and broadcast by Call of Duty World League Pro Division partner ESL.
For local team favourites Mindfreak, currently ranked #1 and Tainted Minds, ranked #2 who will be competing for the top spot in the CWL Stage 1 Finals on March 19-20, this will be the first opportunity to test their skills against the top teams from North America and Europe, ahead of the world finals in September. In addition to fans being able to watch leading local players such as Denz and Buzzo (Mindfreak) competing, Call of Duty® eSports idols such as Scump (OpTic Gaming) and Swanny (Millenium) will also take part in meet-and-greet sessions throughout the event. Also part of the festivities, local CODcasters, including Myksta and Inmaniac, will be providing their unique style of live commentary of the action over the weekend.
A limited number of tickets are on sale now via Ticketmaster. For more information please visit www.crownmelbourne.com.au/entertainment/esports/call-of-duty-challenge-division
The event will be livestreamed to a global audience, available to view online at http://www.callofduty.com/cwl. Further distribution channels to be announced soon.
For the more information, follow CallofDuty.com/eSports and @CODWorldLeague on Twitter for the latest coverage leading up to and throughout the event.