Games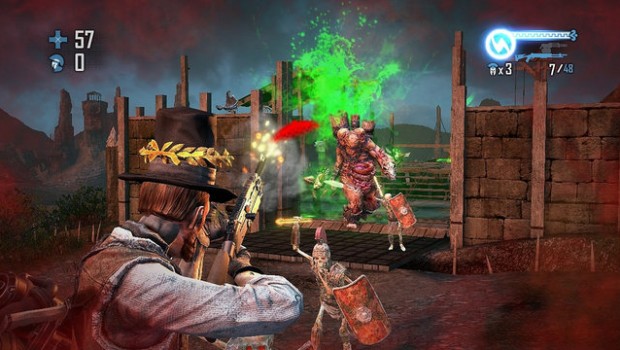 Published on November 7th, 2013 | by Admin
The call for a classification review of 12 titles is unwarranted and costly, says video games industry
Sydney Australia, 7 November, 2013 – The Interactive Games and Entertainment Association today is highly critical of the validity of a review imposed by the South Australian Attorney General under the guidance of the Australian Council on Children and the Media (ACCM) into the classification of 12 video games. The request for a classification review was made despite the fact that none of the video games being identified have received any formal consumer complaints for incorrect classification nor any specific content identified as being highly contentious.
Ron Curry, CEO of IGEA, expressed his shock at the unwarranted and costly review.
"Most people don't realise that before a video game lands on a store shelf, it has already been rigorously examined against a set of guidelines set out by our Government.  In fact, Australia is one of the few developed nations to have classification guidelines determined by Government."
"Not only have these games already been examined against stringent guidelines, we also haven't heard of any formal complaints made by parents or adults who think the video games are wrongly classified.  The review is an unwarranted and costly  exercise to satisfy a vocal yet unrepresentative minority," said Curry.
According to the South Australian Attorney General and ACCM, the classification review will be undertaken as the 12 video games were given higher ratings overseas.  However, this argument does not take into consideration the inherent differences between Australia's classification scheme and the schemes overseas.
"The video games were singled out as they received different ratings in Australia compared to the ratings received in the US and Europe, but we need to realise each classification scheme is structured differently and takes into account cultural differences. When compared to New Zealand, most of these titles received comparable classifications."
"In addition, the Entertainment Software Rating Board (ESRB) in the US does not have an equivalent to Australia's MA15+ rating.  Any game that is considered to be for a mature teen will automatically receive a 'Mature 17+ rating," said Curry. "For all titles requiring review, none have received the highest classification in the US, their AO (18+ only) determination."
Curry added, ironically, the US and European classification schemes which have been used as a benchmark by the South Australian Attorney General are led by the video game industry, unlike the Australian scheme which is led by Government.
Curry goes on to state, "This is an example highlighted by the Australian Law Reform Commission of the dysfunctional nature of Australia's classification system. Like the ALRC, IGEA calls for the urgent modernising and nationalising of content classification in Australia."
Under the review, each video game will be examined by the statutory independent body Classification Review Board – an exercise usually worth, approximately $28,000 per decision[i] which would equate to a total of $336,000 for 12 video games.
The full list of the 12 video games undergoing the review, including their ratings by the New Zealand OFLC, PEGI and ESRB are:
| | | | | |
| --- | --- | --- | --- | --- |
| Title | Australia | New Zealand | PEGI (EU) | ESRB (USA) |
| Alien Rage | MA 15+ | R16 | 18 | M 17+ |
| Borderlands 2 Expansion Packs | MA 15+ | R16 | 18 | M 17+ |
| Company of Heroes 2 | MA 15+ | R13 | 18 | M 17+ |
| Deadly Premonition: Director's Cut | MA 15+ | Not Rated | 18 | M 17+ |
| Deadpool | MA 15+ | R18 | 18 | M 17+ |
| Fuse | MA 15+ | R16 | 18 | M 17+ |
| Gears of War: Judgement | MA 15+ | R18 | 18 | M 17+ |
| God Mode | MA 15+ | R16 | 18 | M 17+ |
| Killer is Dead | MA 15+ | R16 | 18 | M 17+ |
| Splinter Cell Blacklist | MA 15+ | R16 | 18 | M 17+ |
| The Walking Dead | MA 15+ | R16 | 18 | M 17+ |
| The Walking Dead: Survival Instinct | MA 15+ | R18 | 18 | M 17+ |
---