Films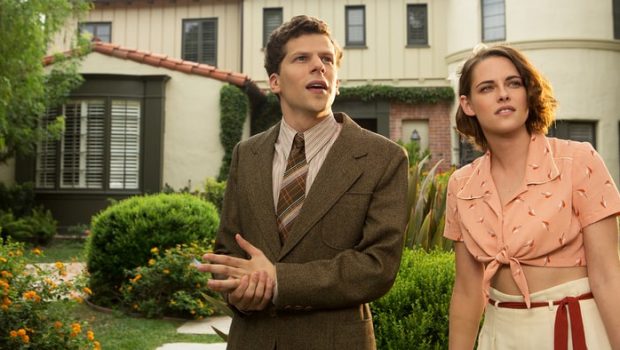 Published on October 20th, 2016 | by Damien Straker
Café Society – Film Review
Reviewed by Damien Straker on the 19th of October 2016
eOne presents a film by Woody Allen
Produced by Letty Aronson, Stephen Tenenbaum and Edward Walson
Written by Woody Allen
Starring: Steve Carell, Jesse Eisenberg, Kristen Stewart, Corey Stoll and Blake Lively
Cinematography Vittorio Storaro
Edited by Alisa Lepselter
Running Time: 95 minutes
Rating: M
Release Date: the 20th of October 2016
Café Society meets all our expectations of a Woody Allen movie and nothing more. Its sporadically funny and the performances are good to serviceable, but somehow the film still falls over the line for Allen, who has now made a film annually for more than thirty years. His persistence is admirable but comes at the expense of consistency and originality; if he took more time between projects and was judicious about his material he would earn a higher strike rate and be less inclined to repeat storylines, jokes and narrative devices. Café Society is the director's 47th feature. It is completely emblematic of Allen's patchwork films and although is not a great movie altogether, it's still infinitely more enjoyable than the shudder-inducing fiasco that was Magic in the Moonlight. Thank God.
The first half of the film rests on a fun premise. Set in the 1930s of gangsters and presumably moonshine, Bobby (Jessie Eisenberg) is a young man who has grown up in the meek home of his mother and father but also in the company of his brother Ben (Corey Stoll), who is a violent criminal. Bobby travels to Los Angeles to work for his rich uncle Phil (Steve Carrell), who postures as a flashy movie studio boss but is never seen in the company of the stars he's meeting. Bobby gravitates towards his uncle's secretary Vonnie (Kristen Stewart) and while they become friends, she warns him that she already has a boyfriend. Meanwhile, Ben is causing tensions at home by wiping out his competition as he establishes a flashy nightclub. Allen awkwardly juggles two stories that regularly interrupt each other, a romantic comedy and a violent crime story, which is an intriguing pairing but doesn't unite as seamlessly as Crimes and Misdemeanours (1989).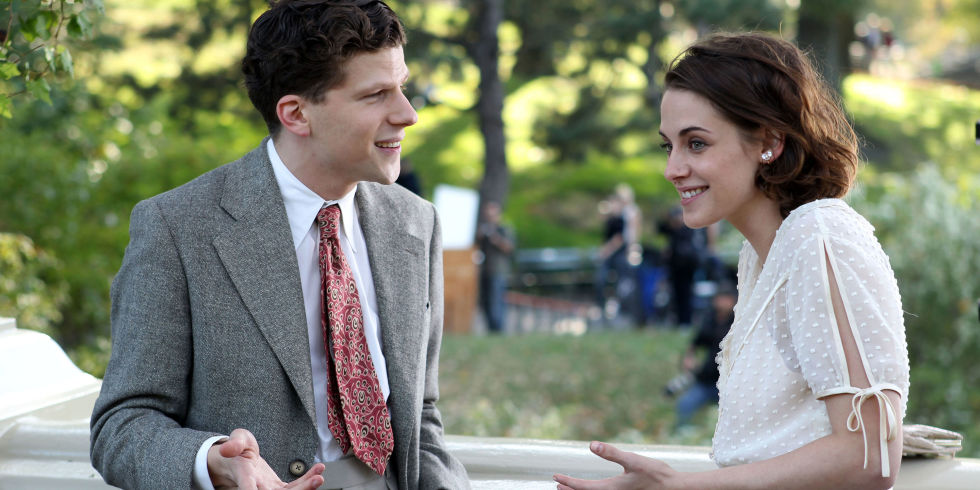 Café Society isn't a write-off though thanks to its handsome visual style. The film never purports to be an authentic recreation of the classic movie world but instead it resembles the vivid panels of a graphic novel in the way the sets and costumes, particularly in the gangster segment, are heightened and deliberately stylised. Throughout the film, Allen doesn't give his actors many instructions during their conversations but the camera pushes in to frame them and there are extras populating the sets and shadowing those speaking; while stage-like at times, it makes the scenes feel less static and dull than some of Allen's recent flops. One notable flourish is that when Vonnie and Bobby are driving around the streets of LA, the houses of the rich and famous are kept deep in the frame to show the distance these two characters feel as outsiders in Hollywood.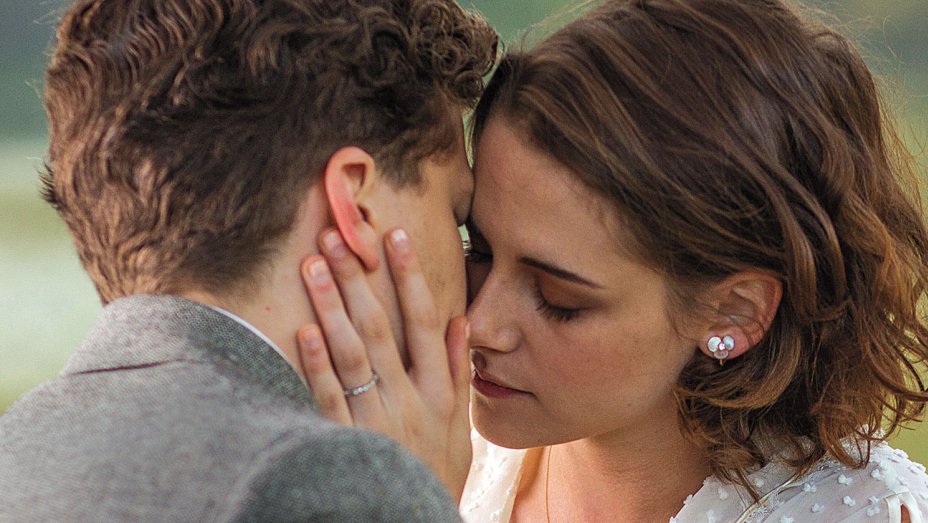 Form aside, it's the quiet humour and the performances that also make the film enjoyable. A checklist of Allen's favourite gags do the rounds here, including quips about being Jewish, life being meaningless and stories not needing a proper ending, but the funniest device is the naivety of a young man out of his depth. In the first half of the film, Jessie Eisenberg does a good job of channelling Allen's speech patterns and mimicking the elasticity of his body language, such as when he's leaning against a book case to appear cool and noticeable. Comedy and tension also form a delightful partnership from Bobby being too thick to twig about Vonnie's relationship. As Vonnie, Stewart's maturity continues with a charming, relaxed performance that shines in moments dedicated to the character's uncertainty about her future and her relationships. During a scene on a beach, the actress conveys a silent realisation in Veronica; her eyes are all we need to see the wheels spinning.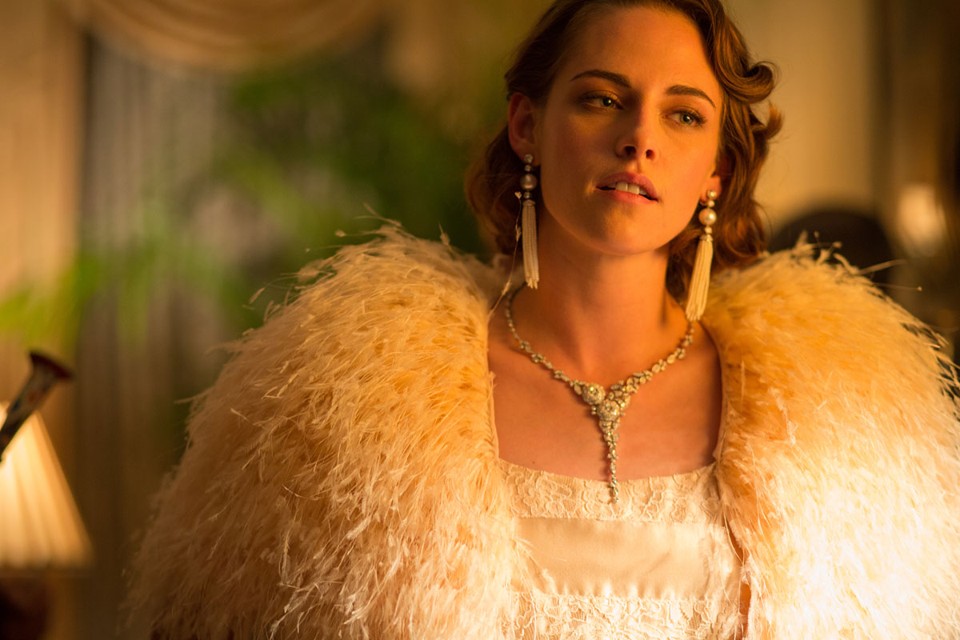 Unfortunately, the delight of the romantic farce isn't enough for Allen. A serious misstep is pushing the story forward in time, which becomes a disservice to Jessie Eisenberg's performance. The rise of Ben's nightclub and Bobby's own success are completely rushed and its simply more fun (and believable) to watch Eisenberg play an awkward klutz than a polished high roller, fitted with a white dinner jacket. Stewart also vanishes for a while and in her place Blake Lively features but becomes little more than a placeholder. These flaws are a pity because Allen is being understandably nostalgic. He's reflecting on himself as a young man entering Hollywood as an idealist and dramatising the sadness of seeing young people in love who are hypnotised by glamour and superficiality. It doesn't matter what time period the film is set in or that it doesn't have a huge ending. This is all deliberate. The hollowness and the dreamers that fall under the spell are forever. But this message would be impactful if the film was more than a fitfully amusing time-filler. Maybe next year's entry will be better. Woody has a deadline to meet.
Summary: Café Society meets all our expectations of a Woody Allen movie and nothing more.