Events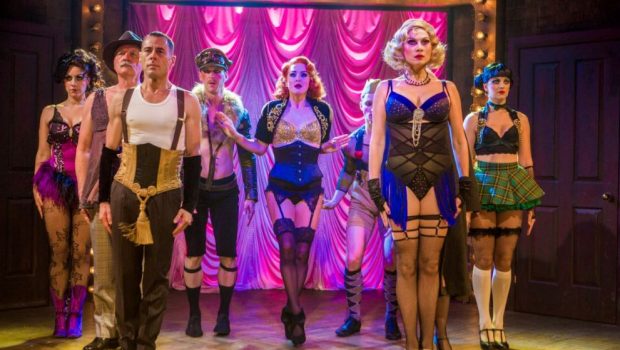 Published on May 1st, 2017 | by James Wright
Cabaret Review (Melbourne 2017)
Summary: Life is a cabaret, old chum...
The risqué stage musical Cabaret returns to Melbourne at The Athenaeum Theatre which is based on the play by John Van Druten with stories by Christopher Isherwood that has won a plethora of awards from around the globe. Although the original Broadway production launched in 1966, it was made even bigger thanks to Liza Minnelli in 1972 who successfully brought Sally Bowles to the masses via film and over the years, this character has been played by some amazing people and this current production is no exception to the rule.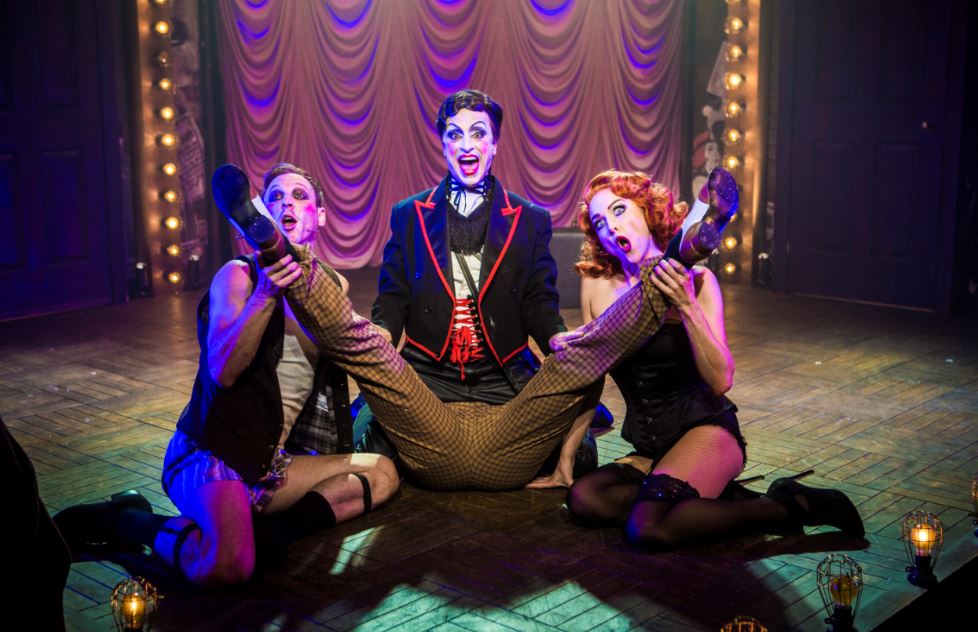 The story is set in Berlin during the 30's in the seedy Kit Kat Klub which revolves around the strange denizens of this nightclub and a place where one can expresses their sexual freedom and find social liberation. Unfortunately a dark shadow hangs around their heads which is explored in this performance with the grosth of the Nazi regime. Another theme of the story is the relationship between English cabaret performer Sally Bowles (Chelsea Gibbs) who is escaping her past and American writer Clifford Bradshaw (Jason Kos). Clifford is also hinted to be bisexual, however he finds solace in the arms of Sally and when she discovers that she is pregnant, the pair quarrel about escaping the darkness that surrounds Berlin.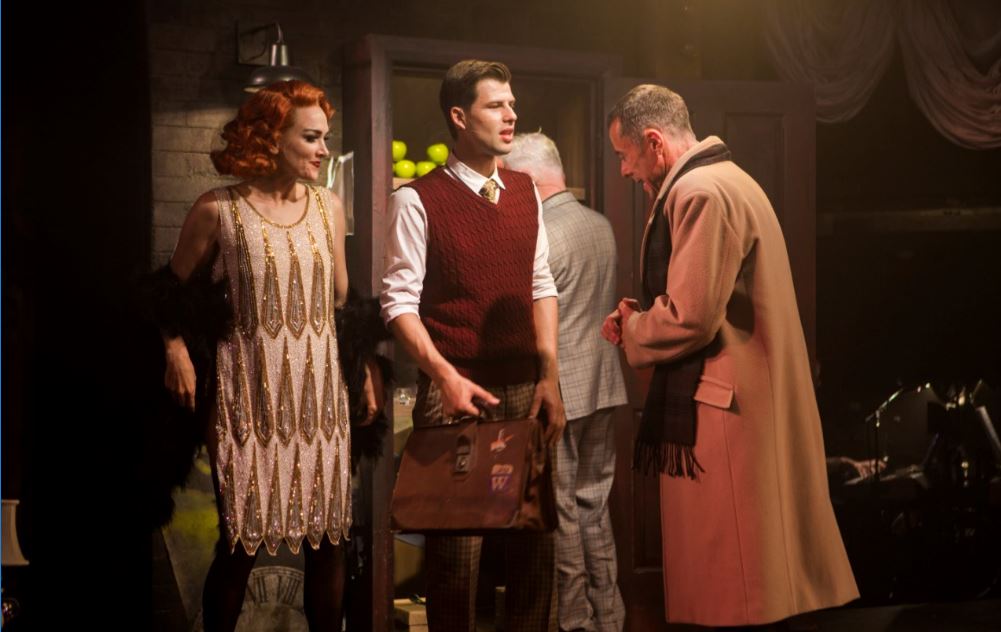 There's also the quaint relationship between innkeeper Fraulein Schneider (Kate Fitzpatrick) and Jewish fruit store owner Herr Schultz (John O'May) which feels like it is doomed to fail but quite a touching one nonetheless. Furthermore, this current version of Cabaret pays homage to its roots with a couple of modern twists thrown into the mix, not to mention this S&M atmosphere which creates a thoroughly gripping and enjoyable performance by all involved with some great effects as well. Sure it's a little over the top at times and sometimes embarrassing but somehow it still works with the material.
Needless to say, the cast really capture their characters perfectly and at times, it's like the audience has fallen into the rabbit hole which also links back to the character of Cliff Bradshaw who is played exceptionally well by Kos and is the 'Alice' in this production. The delightful Chelsea Gibbs as Sally Bowles also who captures the raw energy of her character and sings one of the best renditions of Don't Tell Mama.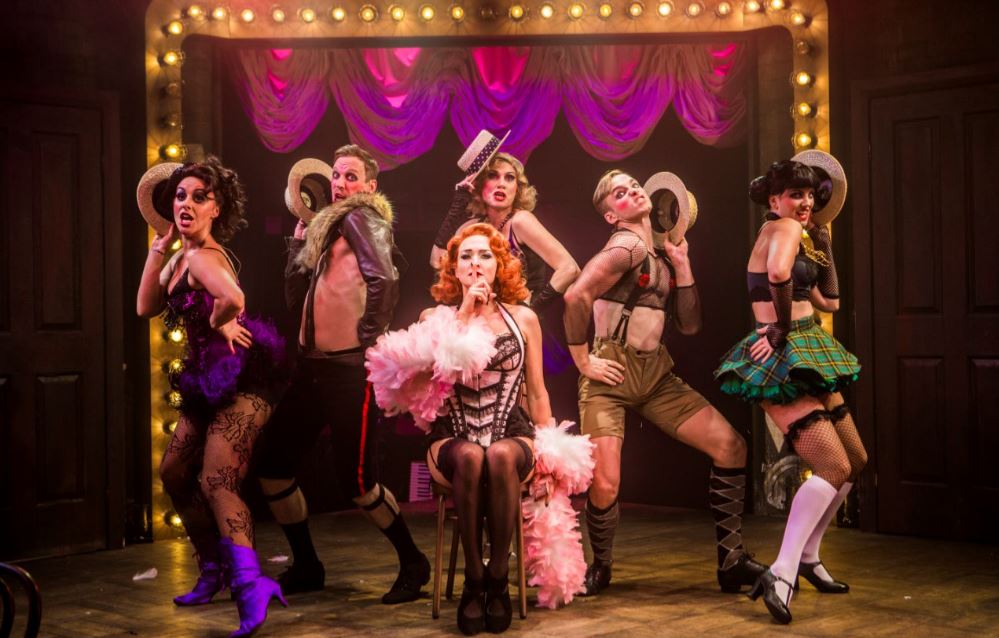 However my favourite was Paul Capsis as Emcee who brings to life this almost asexual Mad Hatter and MC of Cabaret. As a word of warning, some of the scenes are overtly sexualized and it's also a social commentary of both yesterday and today. Another interesting character is Ernst Ludwig and is well played by Michael Cormick as not only a smuggler but also a Nazi who adds a real conflict to the story, especially the liberal behaviours of those around Clifford and Sally.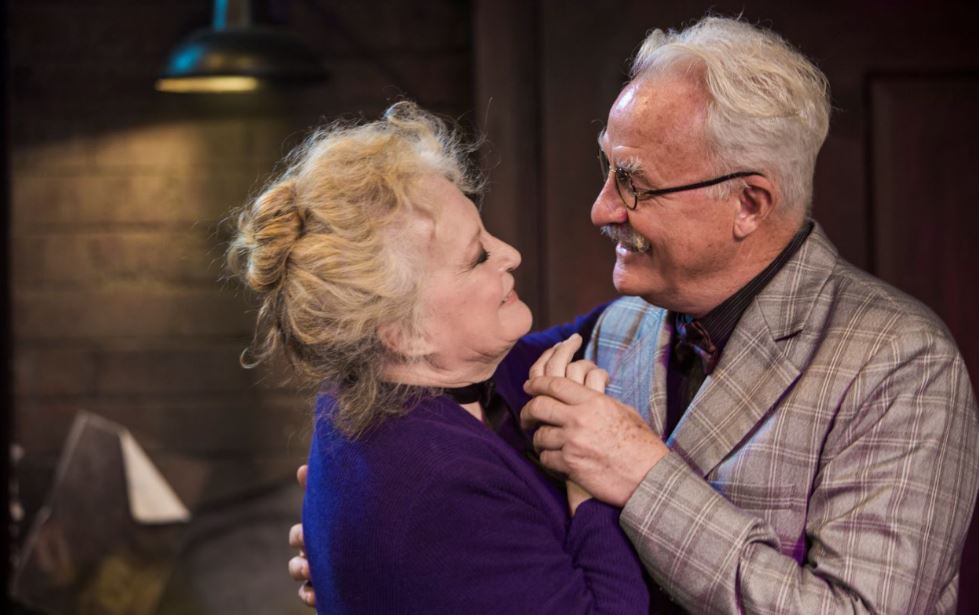 Musically Cabaret has a live band which helps bring these songs to life and there's plenty of impressive moments during the performance as the tunes work hand in hand with the cast as they tell this story. Classic songs such as The Money Song, Willkommen or If You Could See Her once again channel another era that is both familiar yet different. To complement the music of Cabaret, there is the great choreography and costumes which recreates the Broadway spectacular right here in Melbourne.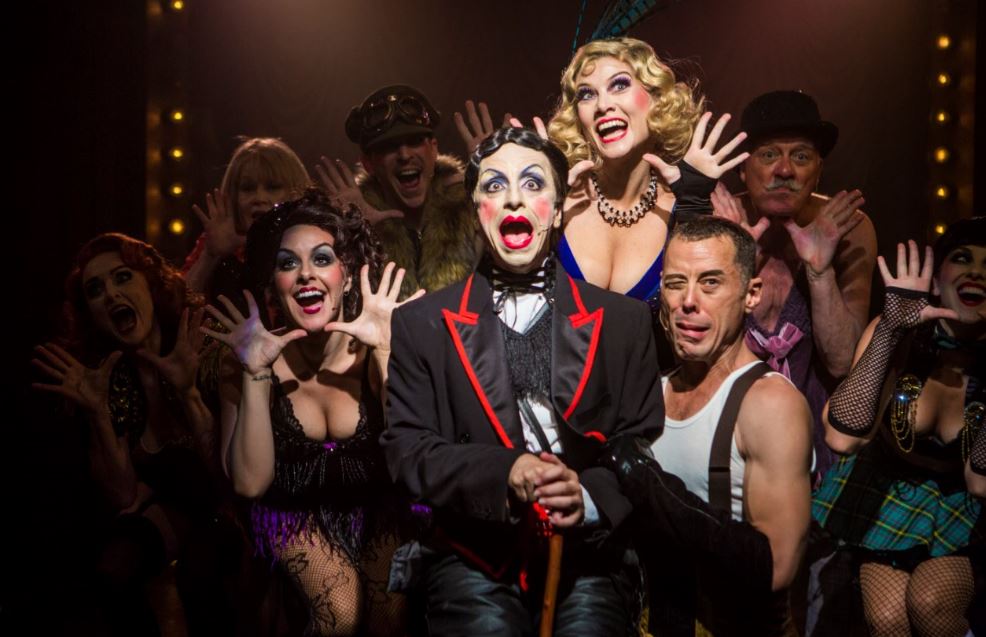 The ensemble, especially the Kit Kat Klub dancers bring this unique seductiveness and comedy to their roles and it helps with the location of The Athenaeum Theatre which almost channels the Kit Kat Klub due to its age and ambience, particularly with the clever lighting which does create this seedy atmosphere at times. In the end, Cabaret is definitely not your normal musical but it is one that works on many levels and fails on some with a little too much over the top antics. It's definitely not your standard musical with some raunchy comedy and powerful themes coming together.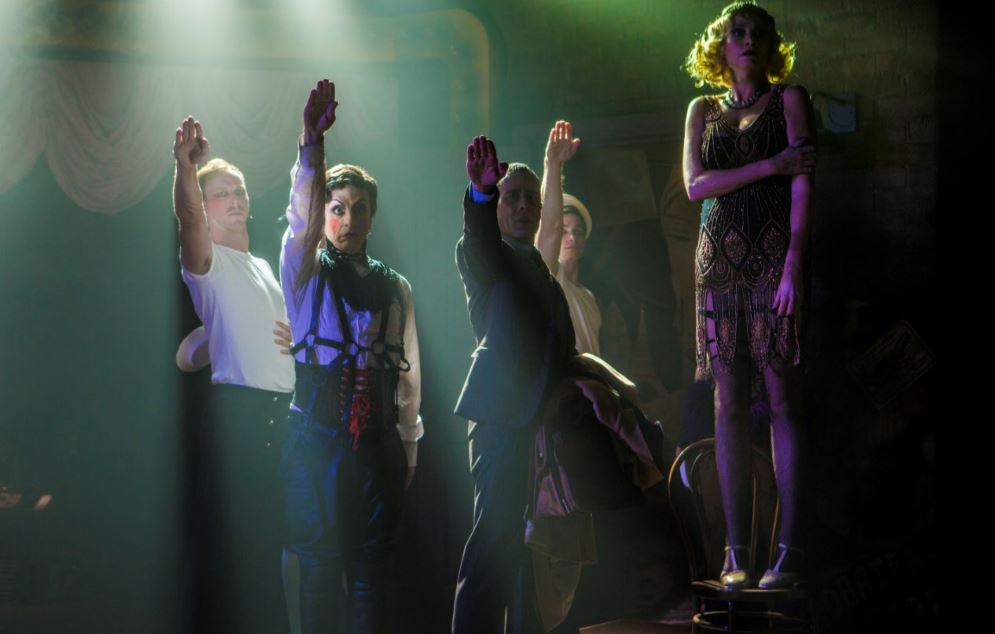 Final Thoughts?

Cabaret captures another era of Broadway and the cast, crew and band should be commended on bringing this performance to life. It features some great performances, music and choreography, not to mention wonderful costumes that help with the overall theatrics. All in all, it's a fun night out and if you're looking for something slightly quirky and seductive, Cabaret delivers.
Venue: The Athenaeum Theatre, 188 Collins Street, Melbourne
Dates: From 27 April 2017, strictly limited season
Times: Monday to Saturday Evenings at 7.30pm, Matinees Wed 1pm, Sat 2pm / VIP Kit Kat Klub Table Seats also available
Bookings: www.CometotheCabaret.com.au