Blu-ray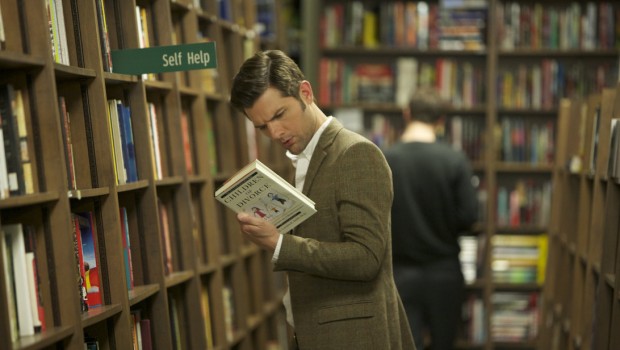 Published on February 10th, 2014 | by Admin
A.C.O.D staring Adam Scott, Amy Poehler, Jessica Alba, Richard Jenkins and Jane Lynch
ADAM SCOTT, AMY POEHLER, JANE LYNCH, RICHARD JENKINS, CATHERINE O'HARA AND JESSICA ALBA STAR IN THE UPROARIOUS COMEDY  A.C.O.D. 
ADULT CHILDREN OF DIVORCE
Breakout Sundance Smash Makes an Appointment on Blu-ray™ and DVD March 12, 2014
Be the First to See the Film on Digital & Video On Demand on February 26, 2014
 SYDNEY, Australia.– A "bubbly-smart romantic comedy" (Owen Gleiberman, Entertainment Weekly USA) boasting an outstanding ensemble cast, the Sundance sensation A.C.O.D. makes its home entertainment debut on Blu-ray, DVD March 12, 2014 from Paramount Home Media Distribution. Fans see the film early on Digital and Video On Demand on February 26, 2014. A hilarious and relatable farce about relationships, A.C.O.D. is a comedic exploration of the world of Adult Children of Divorce.
The film follows a seemingly well-adjusted man who survived the madness of his parents' acrimonious divorce, only to be forced to bring them together for his younger brother's wedding.
A.C.O.D. features an all-star cast of comedic talent including Adam Scott (Parks and Recreation, Friends with Kids), Amy Poehler (Parks and Recreation), Richard Jenkins (Step Brothers), Catherine O'Hara (For Your Consideration), Jessica Alba (Fantastic Four), Jane Lynch (Glee), Clark Duke (The Office) and Mary Elizabeth Winstead (Scott Pilgrim vs. the World). A.C.O.D. marks the directorial debut of Stuart Zicherman, who co-wrote the script with Ben Karlin, a producer and writer on 'Modern Family' and previously on 'The Daily Show with Jon Stewart'.
The A.C.O.D. Blu-ray and DVD features hilarious faux public service announcements featuring cast members including 'Coping with A.C.O.D.', 'Be Proud to be an A.C.O.D.' and more, plus outtakes with Amy Poehler and a cast and crew discussion about the film.