Blu-ray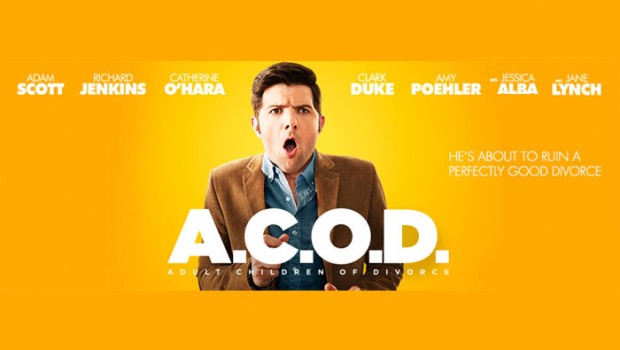 Published on March 6th, 2014 | by admin
A.C.O.D. Blu-ray Review
Summary: With a fun yet depressing story, A.C.O.D. feature some great performances that will definitely make you laugh and cry
A.C.O.D.
Distributor: Paramount
Genre: Comedy
Running Time: 88 Minutes
Rating: M15+
Reviewer: James Wright
Directed by Stu Zicherman, A.C.O.D.(Adult Children of Divorce) stars Adam Scott, Amy Poehler, Jessica Alba and Jane Lynch in a comedy drama about the repercussions of divorce and whether this truly has any impact on the lives of these adult children. The protagonist of the story is Carter (Adam Scott) who grew up watching his dysfunctional and argumentative parents fight all the time (Richard Jenkins and Melissa O'Hara) which eventually led to their divorce. Needless to say he never got over it and sought counseling as a solace, however these memories are revisited when his younger brother Trey, (Clark Duke) informs the family of his engagement to the beautiful Kieko (Valerie Tian).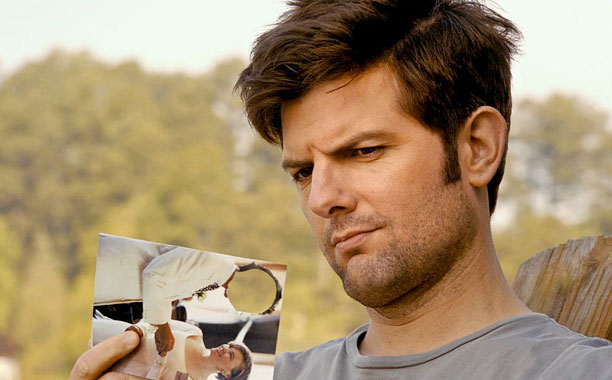 As Carter has been scarred from his parents divorce, this causes something of a dilemma for him, especially how he can help his brother live "happily ever after" but for Carter, he has his own issues of commitment with partner Lauren (Mary Elizabeth Winstead). To compound the situation, Carter's parents have moved on, with his father Hugh parading around his trophy wife Sondra (Amy Poehler) and with mother Melissa making way too many too inappropriate comments, even mentioning to her children that Trey was a mistake.
To make matters even worse for Carter, he has a very unprofessional psychiatrist (Jane Lynch) who would rather work on her career than help her patients. With the mess literally hitting the fan, A.C.O.D. is a very amusing and even thought provoking comedy drama about the actions we take and what repercussions it may have on others, even several years or even decades later.
To compliment this clever plot, the acting is brilliant in A.C.O.D., especially by Adam Scott and his on-screen brother Clark Duke that at times you can't but help feel pity for them, especially with their bickering parents. Their on-screen parents Richard Jenkins and Catherine O'Hara are a joy to watch who really add to the humour and truly have some cringe worthy scenes. Amy Poehler plays Amy Poehler but once again she is brilliant.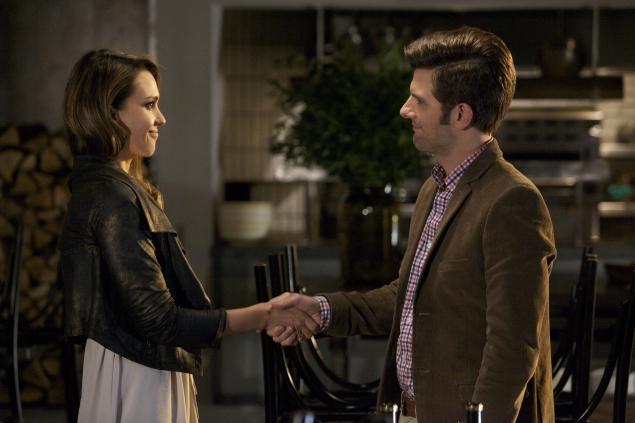 Special Features
Cast and crew discussions about A.C.O.D.
Copying with A.C.O.D. and other hilarious Public Service Announcements
Amy Poehler Outtakes
Final Thoughts
At the end of the day, writer/director Stu Zicherman should be commended on his first feature film that is definitely not your stock standard Hollywood comedy. With a fun yet depressing story, A.C.O.D. feature some great performances that will definitely make you laugh and cry. My only gripe is that Jessica Alba's characters is only used as plot advancement for Carter in an attempt to cause a conflict with his own relationship with Lauren. Nonetheless an enjoyable film from start to finish.