Games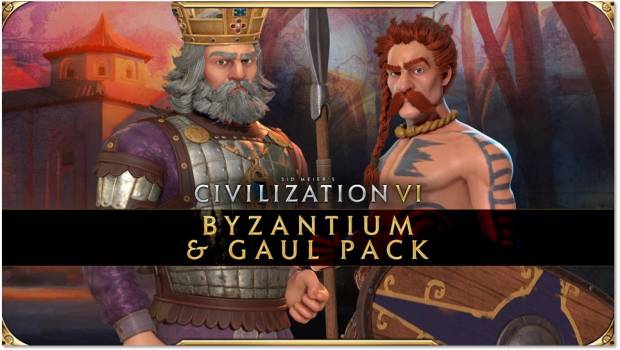 Published on September 25th, 2020 | by Alex Novus
Civilization VI Byzantium & Gaul Pack Available Today
The third DLC pack in the Civilization VI – New Frontier Pass, the Byzantium & Gaul Pack, is now available on Xbox One, PS4, Nintendo Switch, Windows PC, Mac and Linux! Below are the key features:
New Leader: Basil II of Byzantium

Includes unique Dromon Ship and Tagma units, unique Hippodrome district, Taxis civilization ability and Porphyrogénnētos leader ability

New Leader: Ambiorix of Gaul

Includes unique Gaesatae unit, unique Oppidum district, Hallstatt Culture civilization ability and King of the Eburones leader ability

New Optional Game Mode: Dramatic Ages (requires Rise and Fall or Gathering Storm expansions to play)

Civilizations always enter Golden or Dark Ages every era that feature more potent bonuses and penalties.
Instead of Dedications, players will gain access to powerful new Social Policies like Golden Policies and updated Dark Policies that offer more flexibility and power.
Dark Ages in particular are more dangerous than ever, as players in Dark Ages will have a portion of their empire immediately fall into Free Cities, and Free Cities can exert pressure on other cities.

New World Wonders: Biosphere, Statue of Zeus
New Map Script: Highlands
The Byzantium & Gaul Pack is the third of several bimonthly DLCs coming to Civilization VI as part of the Civilization VI – New Frontier Pass, which brings eight new civilizations, nine new leaders, six new game modes and more to the critically-acclaimed strategy game. The Civilization VI – New Frontier Pass is priced at $59.95; the Byzantium & Gaul is available for individual purchase at $13.45.