Blu-ray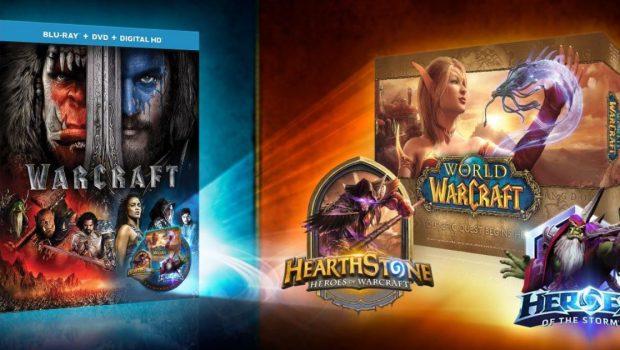 Published on September 13th, 2016 | by admin
Buy WARCRAFT on Blu-Ray, DVD, and 4K Ultra HD, Get Three Epic Digital Loot Drops
From Legendary and Universal Pictures Home Entertainment, WARCRAFT is preparing to invade homes worldwide, and it's bringing a trio of movie-inspired digital extras from Blizzard Entertainment into battle! Inside select physical editions of WARCRAFT on Blu-ray, DVD, and 4K Ultra HD, movie fans will find digital keys that unlock the following extras for a trio of Blizzard games:
Medivh Hero in Hearthstone: Unleash your favourite Mage deck as the Guardian of Tirisfal
Gul'dan Hero in Heroes of the Storm: Rain fel fire down upon the Nexus as this twisted orc Assassin
Digital copy of World of Warcraft: Start your own adventure in Azeroth, or ask a friend to join you on your journey! Includes 30 days of game time for new players
WARCRAFT will be available from select retailers on 22 September (DVD and Blu-Ray) and 29 September (4K Ultra HD) in Australia, and 5 October in New Zealand.