Games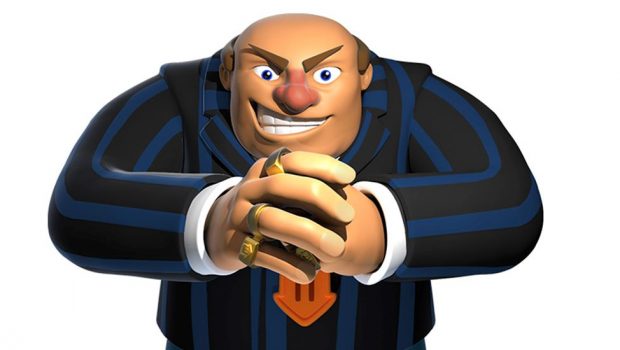 Published on May 2nd, 2017 | by admin
'Buy Somewhere' Update: Introducing 'Nowhere's Nasties'
Plus, find out about the latest gameplay details and more!
May 1, 2017 – After a tremendous debut at PAX Australia in 2016, the team behind Buy Somewhere is proud to reveal a comprehensive update on Buy Somewhere – the world's most sophisticated location-based game, launching in 2017.
Powered by the cutting-edge Somewhere New world-building technology, Buy Somewhere has radically expanded its gameplay offering – adding a gorgeous interactive real-world map, filled with collectable chests, items, power-ups, coins and surprises. Buy Somewhere promises to add true depth and gameplay sorely missing from location-based games.
But why stop there? In addition to a deep and rewarding board game-style interface and gameplay, Buy Somewhere has a fully-featured cast of characters to encounter and challenge for property domination!
Players have already met the friendly Mr. Somewhere, who guides players through their journey in Buy Somewhere. His nemesis, Mr. Nowhere, hasn't been twiddling his fingers, however – he's been enlisting some property goons of his own. These Notorious Nasties are the big bosses of the real estate world in Buy Somewhere, out to thwart your progress at every turn!
Over the next two weeks, the Buy Somewhere Facebook page will be revealing all ten of Nowhere's Nasties, starting with Mr. Nowhere and the first two evil allies:

Mr. Nowhere
Mr. Nowhere is the leader of the Notorious Nasties. He uses this team of villains to defend his vast, evil property empire. Mr. Nowhere manages the creme de la creme of property, the golden Legendary Landmarks – but these won't be your only encounters with this powerful Property Tycoon!
Play Style: Strategic
Favourite property: Landmarks
Avg Difficulty: 10/10
Residential Randy
Randy has been obsessively loyal to Mr. Nowhere since they were greedy school children, rarely leaving his side.
Mr. Nowhere charged Randy with minding the Residential arm of his empire, although being 'vacant' means Randy is under-equipped to handle the task and often struggles to mount an effective defense.
Play style: Clumsy
Favourite property: Residential
Avg Difficulty: 2/10

Business Bosco
Thuggish Bosco is Mr. Nowhere's muscle, responsible for many of the strong-arm tactics the Nasties employ. The pair met at an 'Evil Men in Business' conference; Mr. Nowhere was the keynote speaker. Bosco's lack of empathy makes him formidable, although planning is often an afterthought for him. Battling Bosco is a risky venture, but the potential rewards are great.
Play style: Ruthless
Favourite property: Business
Avg Difficulty: 4/10
Check out the next eight Nasties at the Buy Somewhere Facebook page!