Games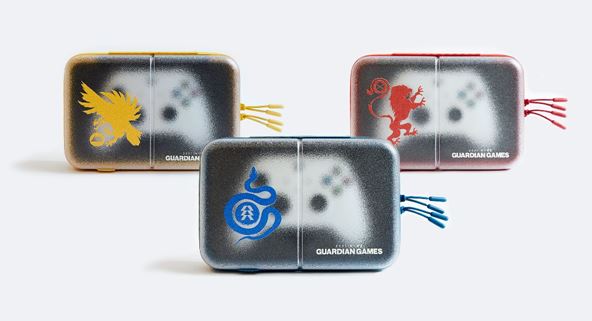 Published on May 17th, 2022 | by Admin
Bungie partners with travel brand July for custom Destiny 2 Xbox controller cases for Guardian Games
For this year's Destiny 2 Guardian Games in-game event, Bungie has partnered with July to create dedicated controller cases for a set of custom and exclusive class-themed controllers for giveaway. July is a travel brand for people seeking adventures in their world, and the must-have items they'll need along the way.
Guardian Games is an annual competition where all Destiny 2 players can celebrate their favourite class in the game. During the Guardian Games, players will compete against one another, gathering medals for both individual and class wins. The winning class will be recognised with class-specific rewards, bragging rights, and a commemorative statue on display in the Tower for an entire year. This year's event also sees Bungie partnering with Direct Relief to raise funds to improve the health and lives of people affected by poverty or emergencies without regard to politics, religion, or ability to pay.
Destiny 2 fans will be able to win these custom cases through one of two ways. During Guardian Games, three local ANZ teams will be vying for podium placement in the Guardian Games Cup. Each team leader will give away a Guardian Games-themed controller corresponding to their class, with a matching custom July controller case. Fans who want to spice up their current controllers will also be able to enter into a competition run by Xbox ANZ for a chance to win one of these unique cases.
July Founder Athan Didaskalou said, "We're excited to be helping launch these dedicated controller cases to protect your gear on the move. We've noticed a lot of gamers love to travel and love that we could partner with Bungie to make something unique."
Destiny 2 is a free-to-play first person shooter multiplayer game developed by Bungie. Set in a science fiction universe, players assume the role of Guardians to wield both Light and Dark powers to protect humanity. Destiny 2 is currently in its 16th Season, with Season 17 coming out on May 25th AEST.
Click here to learn more about the Guardian Games Cup fundraiser with Bungie Foundation.