Games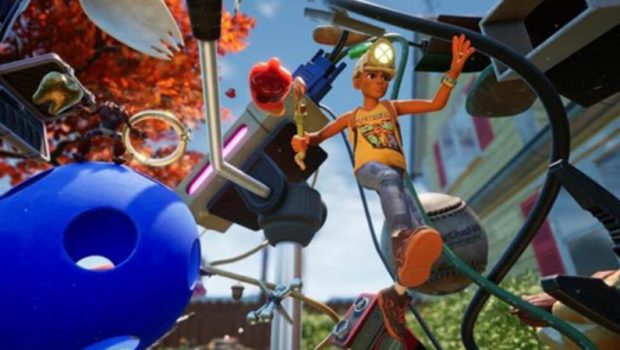 Published on November 2nd, 2023 | by Alayna Cole
Build your own Grounded fun with Playgrounds
This morning, Obsidian Entertainment announced the "Make it or Break it" update for Grounded that introduces a new way to play in an all-new creator mode called Playgrounds, alongside a suite of gameplay updates and quality-of-life features. The Grounded "Make it or Break it" content update will launch free for all players starting Monday, November 13.
Playgrounds lets players run wild in the backyard, providing a robust set of tools for players to create their own challenges that can be shared and played by others.  Starting with either the existing Backyard or a blank slate, players can populate their Playground with hundreds of items, experiment with gadgets and gizmos to interact with, tinker with advanced logic options to set up complex gameplay mechanics, and then publish their creations for others to enjoy.
For an overview of what's possible for players in Playgrounds, check out our hands-off preview on Xbox Wire. For more on Grounded and all things Obsidian, stay tuned to official channels on social (X, Instagram) and Obsidian.net.