Games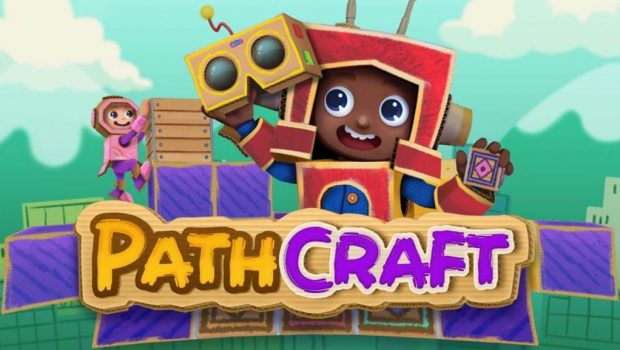 Published on January 23rd, 2023 | by Adrian Gunning
BUILD A NEW REALITY: VR PUZZLE-PLATFORMER PATHCRAFT OUT NOW ON META QUEST 2
Vertigo Games, the VR publishing and development arm of the PLAION Group as well as developer Devil Cow Studio are delighted to launch the VR puzzle-platformer adventure PathCraft, now available globally on the Meta Quest 2. In this deceptively simple and colourful journey, players enter a quirky and vivid world inspired by the boundless imagination of childhood, using building blocks to complete increasingly complex puzzles, helping guide their papercraft companion to safety and success. Check out the launch trailer below!
Watch the trailer here: https://www.youtube.com/watch?v=JYmM-v1IiT0
Think playing with blocks is easy? Think again! PathCraft is a colourful puzzle-platformer in the tradition of 90's classics, reimagined and built from the ground up for VR, with handtracking technology for total puzzle-solving and path-building immersion. Set within a colourful world that reflects all the brightness and charm of childhood, players must construct and reconfigure their environment to create increasingly elaborate paths that help guide their adorable papercraft friend to each level's endpoint. Solve challenging puzzles that grow in difficulty as you progress, or take your creative talents to level-editor mode to craft your own elaborate pathways and test your friends and other players. You can even try and master the levels that others have built!
Originally designed and produced as a project for Oculus Go and in the Meta App Lab, PathCraft is the work of solo developer, Daniel Yu from Devil Cow Studio. PathCraft allows players to physically make and remake their world with their own two hands and puzzle their way to the top. Can you think outside the blocks?
Other features include:
An immersive, hand-crafted world that celebrates the joy and wonder of childhood imagination
Wholesome, appealing puzzle-platforming action that's suitable for all ages to enjoy
8 different blocks to utilize and 4 unique environments for a wider variety of puzzles and solutions
Unlockable new gameplay mechanics, environments, and even costumes for your robot companion
Level-editor mode that allows players to build and upload their own challenges for others to tackle
Endless replayability with new community-made levels to download and master
With a wide range of challenges for players of any skill set, PathCraft is the perfect entry point for anybody itching to try a VR title for the first time. Find PathCraft on the Meta Quest Store today!
To stay up to date about all things PathCraft and Vertigo Games' other VR titles, join the community on Facebook, Twitter and Instagram and sign up for the VR newsletter at http://vertigo-games.com. PathCraft is available for the Meta Quest 2 and the Meta Quest Pro.