Events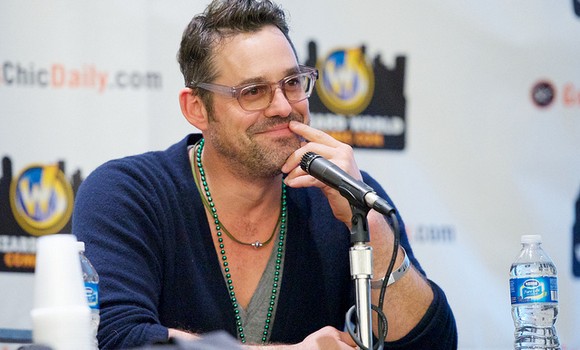 Published on August 11th, 2014 | by admin
Buffy the Vampire Slayer's Nicholas Brendon confirmed for Oz Comic-Con Brisbane and Sydney
Television star Nicholas Brendon is heading to Australia for Oz Comic-Con Brisbane and Sydney, becoming the latest celebrity guest to be added to the growing lineup for the pop culture conventions' debut events this September. A familiar face for cult-TV fans, Brendon starred as the loveable Xander Harris alongside the titular heroine in Joss Whedon's beloved television show Buffy the Vampire Slayer.
On the show for its full seven seasons (and continuing into the current comic book run), the character of Xander was an original member of Buffy's 'Scooby Gang' of supernatural hunters and was remarkable for being the everyman amidst a group of characters with unique abilities. The goofy and loyal Xander was also the speaker of many of Whedon's trademark quips, laughing in the face of danger… and then hiding until it went away.
While Brendon will forever have a huge following thanks to his appearance in the Whedonverse, currently he has a recurring role on the hit television series Criminal Minds, where he has portrayed Kevin Lynch, the boyfriend of geeky technical analyst Penelope Garcia, since 2007.
Those attending Oz Comic-Con in Brisbane and Sydney will have the chance to take part in professional photograph and autograph opportunities with Brendon, as well as attend hosted Q&A panels with the star.
Other guests announced for what is set to be a spectacular premiere year for Oz Comic-Con in Brisbane and Sydney include William Shatner (Star Trek, Boston Legal), Jason Momoa (Game of Thrones, Stargate Atlantis), Booboo Stewart (X-Men Days of Future Past, The Twilight Saga), Chris Judge (Stargate SG-1), Allison Scagliotti (Warehouse 13), Colin Ferguson (Eureka, Haven) and voice actors Jim Cummings (the voice of Winnie the Pooh and Tigger) and Bill Farmer (Disney Legend and the voice of Goofy). Plus a long list of talented guests working in the areas of comics, graphic novels and publishing.
Oz Comic-Con will be held in Brisbane on September 6-7 at the Brisbane Convention and Exhibition Centre and in Sydney on September 13-14 at the Sydney Exhibition Centre at Glebe Island. Doors open 9am – 6pm each day. Tickets are available now through showclix (www.showclix.com/events/18185) and will also be available to purchase at the door.