Events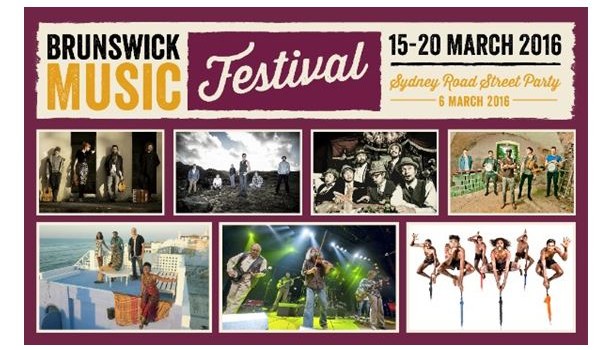 Published on November 23rd, 2015 | by admin
Brunswick Music Festival First Lineup Announcement
Brunswick Music Festival and Performing Arts Moreland present the first line up of the 2016 Brunswick Music Festival next 15-20 March. The longest running urban music festival in Australia, BMF continues its celebration of world class music from across the globe and around the country in the much loved song-writing capital of Australia, Brunswick.
With its 28th edition on the horizon, Brunswick Music Festival announces the first round of acts: Direct from their sold out 25th anniversary tour are the thumping Celtic dance tunes and ethereal 'acid croft' sounds of Scottish band Shooglenifty, supported by the innovative and uplifting instrumentals of Celtic Irish act Mànran. From Sudan/USA comes the first Australian tour of East African retro-pop group Alsarah and The Nubatones. Tokyo kings of turbo charged 'Godzilla Funk' Mountain Mocha Kilimanjaro are back in Australia with their 70's sake-soaked, James Bond-esque Manga style.
English folk act Spiro bring their enchanting soundscape that blends Northumbrian traditional tunes and orchestral minimalism. From Ireland's untamed west coast, Moxie storm the trad scene with a fresh fusion of jazz, bluegrass, rock and world music rhythms. These international acts are joined by Australia's Djuki Mala (Djuki meaning 'chooky' with a Yolngu accent and mala meaning 'mob'), direct from Elcho Island with their high-energy fusion of traditional Indigenous culture, contemporary dance and storytelling.
Brunswick Music Festival presents the best of local talent and brilliant international acts. The next line up announcement is out in December 2015, with the full program announcement to follow in January 2016. Brunswick Music Festival will again be supported by principal public partner Moreland City Council.
Tickets for the shows below are now on sale at www.brunswickmusicfestival.com.au and for the first time ever BMF is offering 'The Town Hall Venue Pass', which gives punters access to each show playing in the Brunswick Town Hall over 5 days as part of the festival program.