Hardware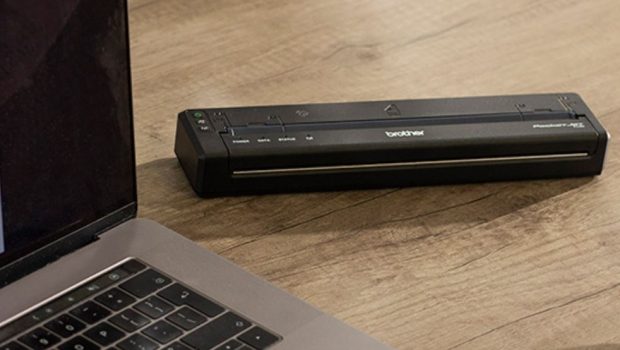 Published on July 16th, 2023 | by James Wright
Brother Portable Printer PJ-863 Bundle-Pack Review (PJ-863)
Summary: The Brother Portable Printer PJ-863 Bundle-Pack is a true pocket rocket when it comes to high speed portable printing.
If you're looking for a true mobile printing solution with a myriad of connectivity options, then the Brother Portable Printer PJ-863 or Brother Portable Printer PJ-863 Bundle-Pack (reviewed) ticks all the right boxes for printing on the go. At its core, the Brother Portable Printer PJ-863 is an A4 Mobile Thermal Printer with MFi Bluetooth Connectivity and if you don't own an Apple device, add in NFC, Wi-Fi, Wi-Fi Direct, Bluetooth and USB which makes it compatible with a multitude of devices. Additionally it's super compact (255mm x 55mm x 30mm) and lightweight at 610grams with the battery installed (480grams without) and has a printing resolution of 300dpi with a speed of up to 13.5 pages per minute.
(Editor: PJ = PocketJet)
Print anywhere, anytime. Equipped with the latest in direct thermal technology, this A4 mobile printing solution is designed to minimise downtime and maximise convenience – Brother
Supporting the portability nature of the Brother Portable Printer PJ-863 is the rechargeable lithium-ion battery that boasts 600 pages per charge with a charging time of 2-hours. Needless to say, the PJ-863 is a well-designed and easy-to-use printer that is small enough to fit in a bag and transported with ease. Although it is possible to purchase the Brother Portable Printer PJ-863 without the bundle (ideal for those connecting it directly into vehicles), the bundle is the more mainstream options and includes the following items;
Brother Portable Printer PJ-863
Rechargeable Li-ion Battery
AC adapter
A4 thermal paper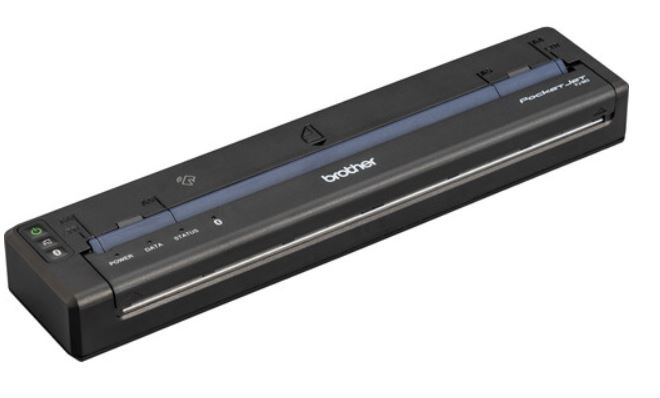 So who is the Brother Portable Printer PJ-863 for? If you have business on the move such as an electrician, mortgage broker, occupational therapist, private contractor, a service that offers home visits, then the PJ-863 is for you due to its technical and portability features. The printer comes with a whopping 256MB of DRAM and 64MB flash (30MB available) which makes it a fast device for printing and in order to keep things minimal, it has 4 LEDs to inform the user of its current functions (power, data, status, Bluetooth) on the top, including 3 physical buttons. The PJ-863 additionally supports a variety of printer command languages, including ZPL2 emulation that really expands the scope of this device.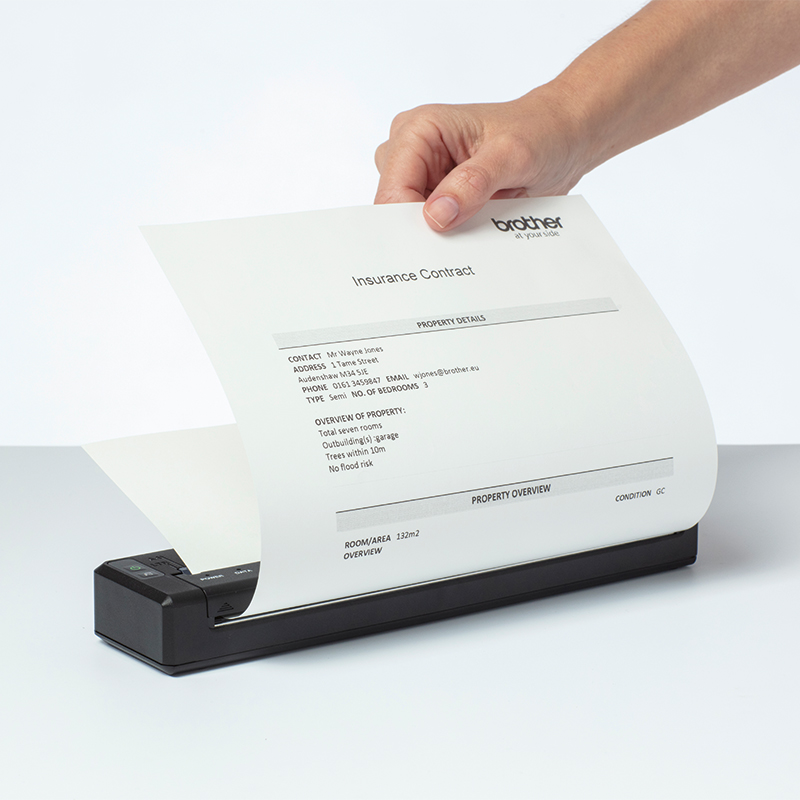 In terms of cost, the Brother Portable Printer PJ-863 Bundle-Pack is priced around $799AUD (July 2023) that is on the upper end of the cost scale, however it should be considered an investment for your business. There is also an excellent caveat: as this is a thermal printer, it means you don't need cartridges, rather it uses paper with thermochromic coating that when certain areas of the paper are heated, it turns these areas into black print for text or monochrome images. The other caveat is that under correct storage conditions, the legibility of thermal paper is around 5-years according to brother, however is can last considerably longer.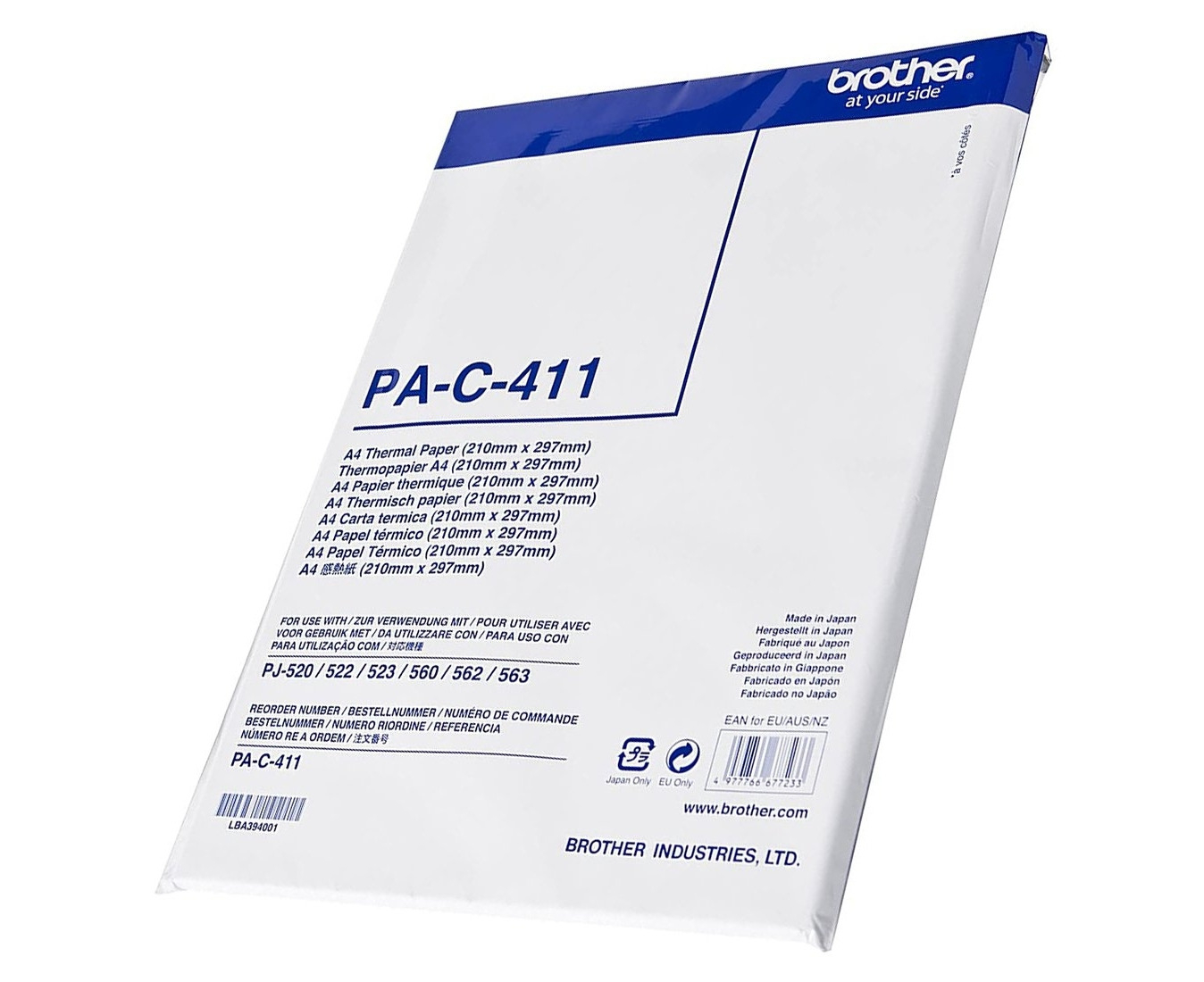 The genuine Brother PA-C-411 A4 Mobile Thermal Paper is also affordably priced at $20 for 100 sheets that translates to 0.20 cents per sheet. As there are no cartridge costs, running costs for the PJ-863 is very low.
Further, this portable printer offers connectivity to a myriad of devices that include PC and Mac, including Apple and Android devices… and even Linux! We tested the PJ-863 on a Windows 10 notebook plus an Android phone with both NFC and Brother's iPrint&Scan app on the later but first, let's check out what comes in the bundle.
Gallery / Unboxing
Before being able to print, the first step is to install the included battery.
Once the battery is inserted into the printer and you power the device, you're ready to connect your device or devices. As mentioned and for us, it was Windows 10 and our Android smartphone.
Mac
macOS 13
macOS 12
macOS 11
macOS 10.15.x
Mobile or Tablets

Setting up the printer via Windows 10 is a breeze and once you visit the official Brother site for the drivers / software, you simply follow the installation wizard that has you up and running in no time. On our Android device, we just paired the printer via Bluetooth and then proceeded to download and use the Brother iPrint&Scan app. However the NFC tap option is another impressive feature that allows you to tap your phone against the PJ-863 to print without any fuss.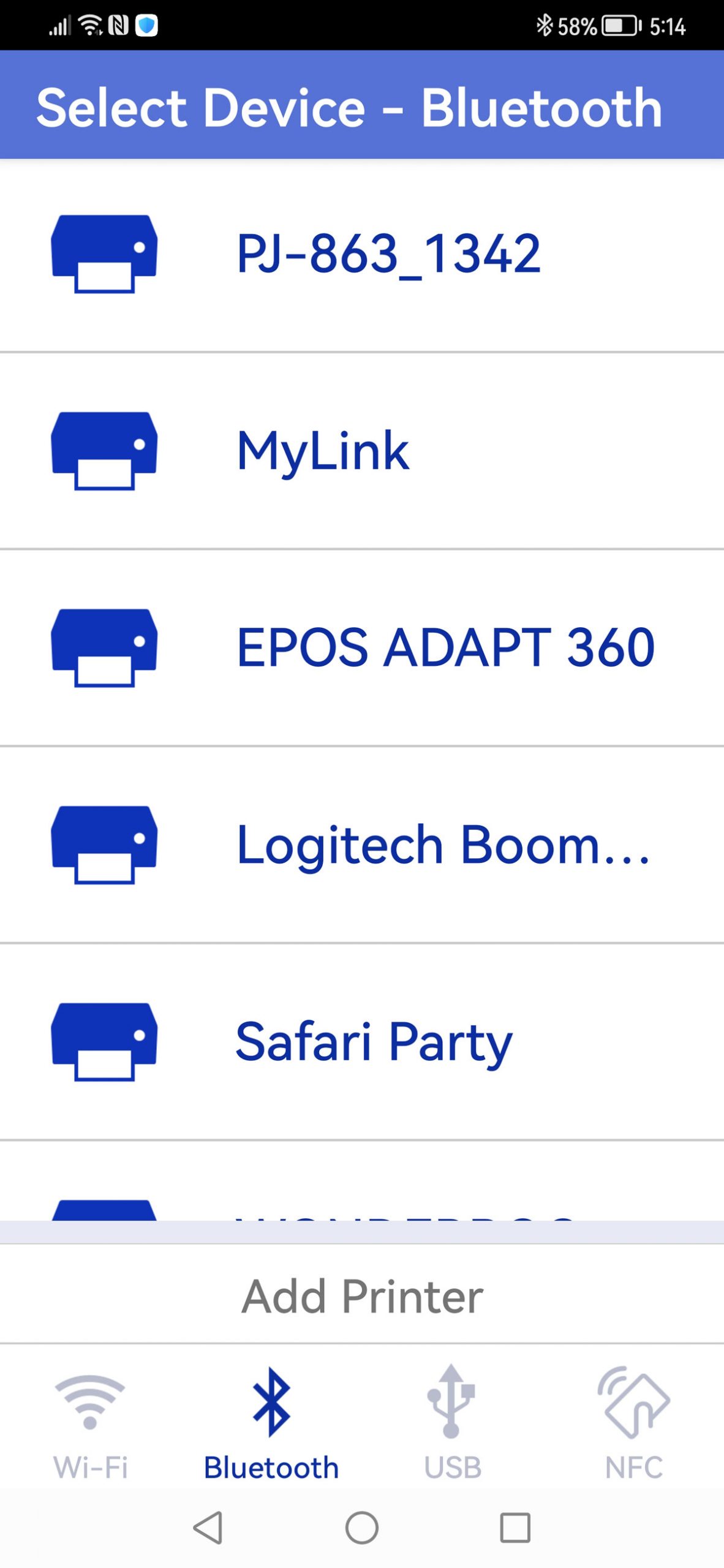 Print Test
Printing from Windows is just like any other printer connected to Windows, you simply select the PJ-863 that sends your document or image to this printer. On an Android phone, just jump into the app or select the share icon to send the file directly to the Brother Portable Printer PJ-863.
What about print quality? Text quality is sharp courtesy of its 300dpi and while it is monochrome printer, images still look acceptable with its grey shading. So printing logos or floor plans is perfect and best of all, it's totally wireless.
Final Thoughts?
The Brother Portable Printer PJ-863 Bundle-Pack comes with everything you need to start your mobile printing adventure that is perfect for a wide gamut of businesses on the move. Whether you are a Physiotherapist printing out a home exercise program, a mortgage broker printing a contract or a plumber printing out an invoice, the Brother Portable Printer PJ-863 is an excellent solution for your business. Further, it's easy to setup, fast and doesn't need cartridges that is made better with the affordably priced thermal paper.

Pros:
Compact and lightweight
Fast print speed
High-quality print resolution
Compatible with a variety of devices and systems
Long battery life
Durable construction
Cons:
Can be expensive
Not as versatile as some other mobile printers (e.g. colour)
Thermal paper may have longevity limitations
Brother Portable Printer PJ-863 Features
Print 8.5 inches x 11 inches at up to 13.5 pages per minute print speed to increase efficiency
Enable even greater mobility with optional mounts and carrying options
Communicate and charge power easily with a single USB Type-C® cable
Connect easily to print from a mobile device with MFi Bluetooth® wireless technology
Windows®, MacOS®, and Linux (via USB) OS compatibility
Android™ SDK and Print Service Plug-in
High-resolution 300dpi thermal print technology for top quality
Optional rechargeable Li-ion battery capable of printing up to 600 pages from a single charge
Limited Premier Warranty and responsive lifetime customer support
For more information please visit https://www.brother.com.au/en/products/all-mobile-printers/mobile-printers/pj-863-bundle-pack