Films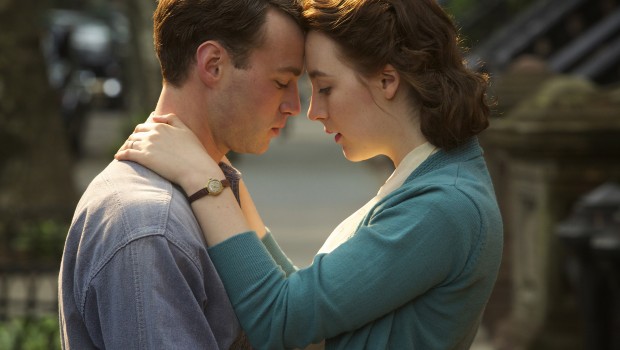 Published on February 7th, 2016 | by Damien Straker
Brooklyn – Film Review
Reviewed by Damien Straker on the 3rd of February 2016
Transmission presents a film by John Crowley
Produced by Finola Dwyer and Amanda Posey
Screenplay by Nick Hornby, based on 'Brooklyn' by Colm Tóibín
Starring: Saoirse Ronan, Emory Cohen, Jim Broadbent, Julie Walters and Domhnall Gleeson
Music by Michael Brook
Cinematography Yves Bélanger
Edited by Jake Roberts
Running Time: 112 minutes
Rating: M
Release Date:  on the 11th of February 2016
Set in the 1950s, Brooklyn is a splendid composite of comedy, romance and drama involving a young woman who decides to moves away from her family in Ireland and start a new life in America. The deceptively simple premise encompasses thematic ideas comparable to the philosophical spine of Richard Linklater's Boyhood, including the cyclical nature of life as a major opponent of maturity and individualism. The film's progressive viewpoint of what defines individualism and the self stems from Colm Tóibín's novel, with Irish filmmaker John Crowley hired to direct the adaptation. Crowley has a Bachelor of Arts in English and Philosophy and an MA in Philosophy from the University College Cork. He and Canadian cinematographer Yves Bélanger also prove to be accomplished stylists, employing sophisticated visual grammar to construct the story with flair and colour.
The early scenes in Ireland are told in grey, moody tones to express the suppressive, dull and controlled nature of a conservative society. Similarly, the scenes in a cabin on a dusty ship ride are tightly framed, though gradually the camera work and framing match the optimism of the main character. On a Brooklyn pavement, the lens widens to reflect the broadening opportunities of a new life. Deliberate primary colours dictate internal emotions, with the protagonist's green clothes reflecting her lingering Irish heritage and displacement, while the lighter blue tones infer a sense of loss. More positively, the high contrast bronze textures of the American department store where she's employed and the wide spatiality dramatise the potential of unexplored avenues of the new world. Crowley's selectivity with close-up shots enhances their power, withholding them until they discover the beauty of his leading actress, twenty-one year old Saoirse Ronan (Atonement, The Grand Budapest Hotel). Fittingly, Ronan is Irish-American as she was born in New York but has Irish and American citizenship. Her charming, authentic performance showcases maturity and emotion beyond her years. In a career defining role, she is the cornerstone of this film and a sizable reason for its excellence.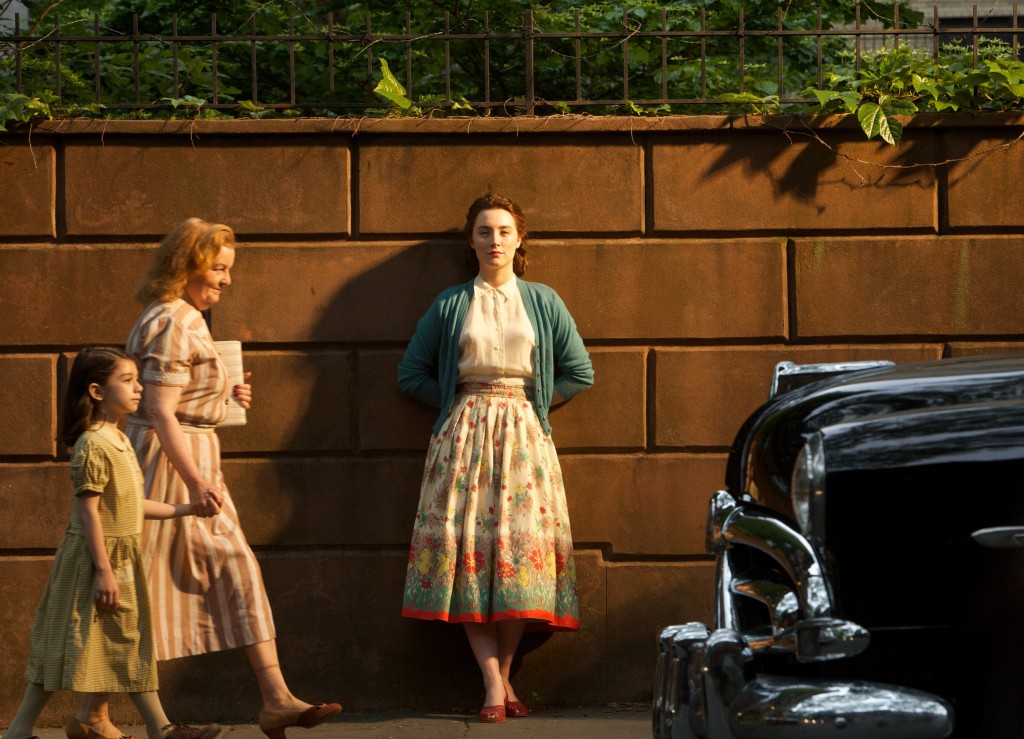 In Nick Hornby's screenplay, the author of coming of age films About a Boy, Wild and An Education, Eilis (Ronan) is the protagonist making the transnational journey. She feels neglected by the young men in her life and repressed by the crabby woman she works for in a small grocery store. Eilis still lives at home with her mother and sister and she's bored by attending Church, which is trouble when living in an Irish-Catholic family. But her life changes when she tells her boss she's leaving to start anew in America. Her sister Rose (Fiona Glascott) has conversed with Father Flood (Jim Broadbent) in Brooklyn to arrange for Eilis to work in a department store. Once she survives the boat ride, only just, she finds herself discontent with the lifestyle. The boarding house she stays in is run by Irish woman Mrs. Kehoe (Julie Walters, simply delightful), who is also housing Irish and American girls. While Eilis feels comparatively small in the company of the flashy and catty American women, including her boss at her new job, her emotions change when she's pursued by a charming young man named Tony (Emory Cohen). He hails from an Italian family and reveals optimistic plans for the two of them. Her relationship with him builds her confidence and enthusiasm for her new life but simultaneously, her letters back home to her sister remind her of her emotional detachment. Meanwhile, a difficult visit back to Ireland introduces Eilis to Jimmy (Domhnall Gleeson) and their encounter threatens to dismantle her relationship with Tony. Jimmy himself is looking at the prospect of inheriting his father's business and his parents house when they leave, suggesting his maturity is in a stasis of its own.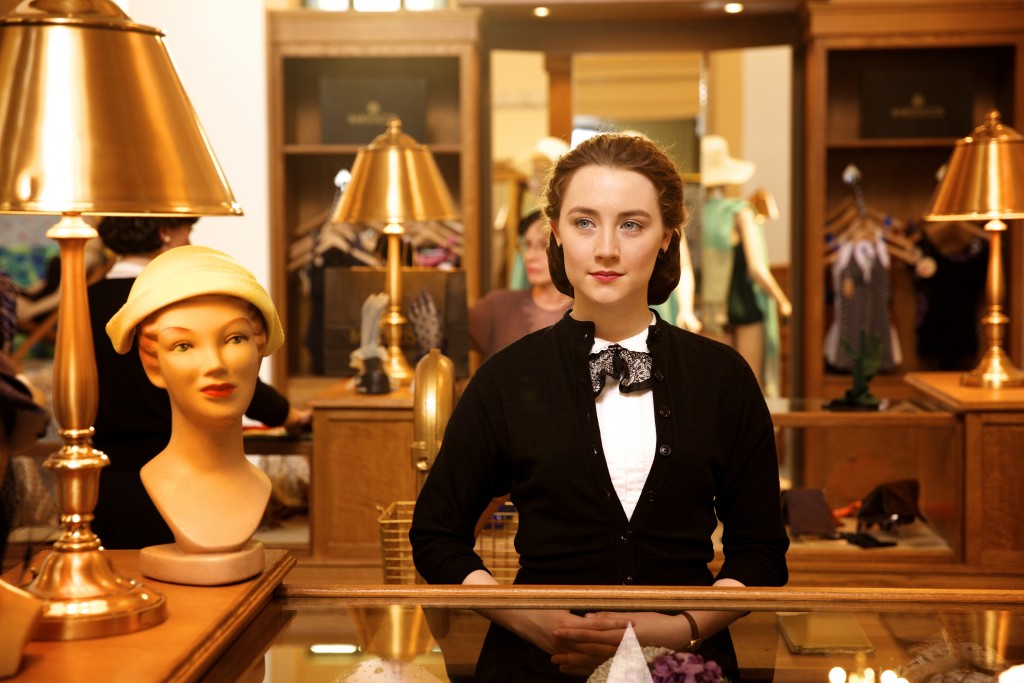 Comparing Brooklyn's narrative to Richard Linklater's Boyhood elicits from their dramatisation of what will be called cyclical-maturity. The concept of cyclical-maturity refers to when an adult is placed in a new physical or mental environment, where they are expected to develop, but also face reoccurring personal and external obstacles that stall their inner growth and individuality. A person resolves the cycle upon realising they are their own agent of change—a moment of internal maturity, propelling them into the next cycle of their personal narrative. As the parents in Boyhood edged into new phases of their lives, such as education and parentage, their maturity and their growth was tested by episodes echoing their past. Comparatively, the transnational relationship between Ireland and Brooklyn throughout Crowley's film develops a nostalgic longing that inhibits Eilis' personal growth. The small grocery store is replaced by the larger, glossier department store where she's stood over by her new boss, who crassly asks her if it's her time of the month when she's upset. Her mother is also substituted by a new Irish parental figure in Mrs. Kehoe, who amidst her hilarious Irish humour, lays down strict ground rules and trusts Eilis with being sensible in the basement of her house.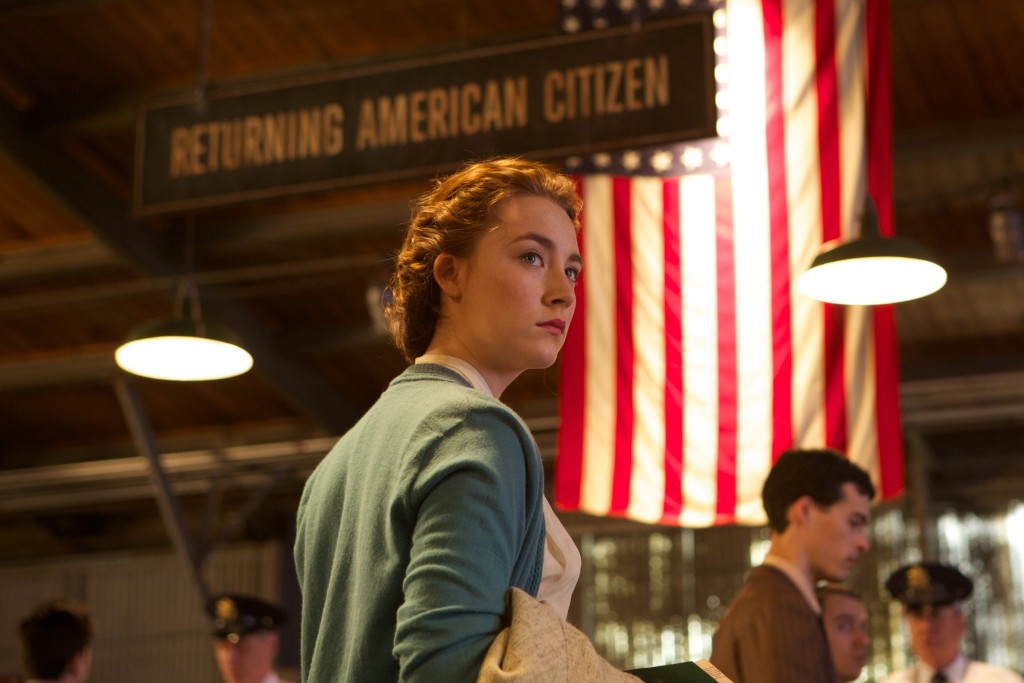 Cyclical-maturity is also apparent in the constant haunting of Ireland, including a touching sequence when Eilis help feeds the poor on Christmas and an Irish ballad is sung. The personal reminders instill a conflicting displacement inside Eilis, who says: "I have no home". The line reflects her discomfort with her inner self as much as her physical displacement and signals her desire to make her own choices for her relationships. Tony is her catalyst for change as their relationship tests her sexual maturity and invigorates a complex dilemma interweaving temptation, heritage and her Irish-Catholic values. Eilis' physical maturity is a subtle, underlining goal, first signposted through the terrible dysentery she experiences on the ship, and resolved by her sexual relationship with Tony as she takes control of her own body. She also must resolve her inner displacement by revealing a sizable confession to her mother. In this pivotal choice, Brooklyn challenges Hollywood's own cyclical-maturity by transcending the conventional approach to the family unit, where adult characters and audiences transform into children through pop culture flashbacks and Christian family values are pitched as a major social target. Bravely, Brooklyn states a person's bloodline must relinquish their hold on someone's life and permit them to venture alone into the adult world, effectively ending the thematic stasis that family outweighs a person's necessity to determine their own sense of the human condition.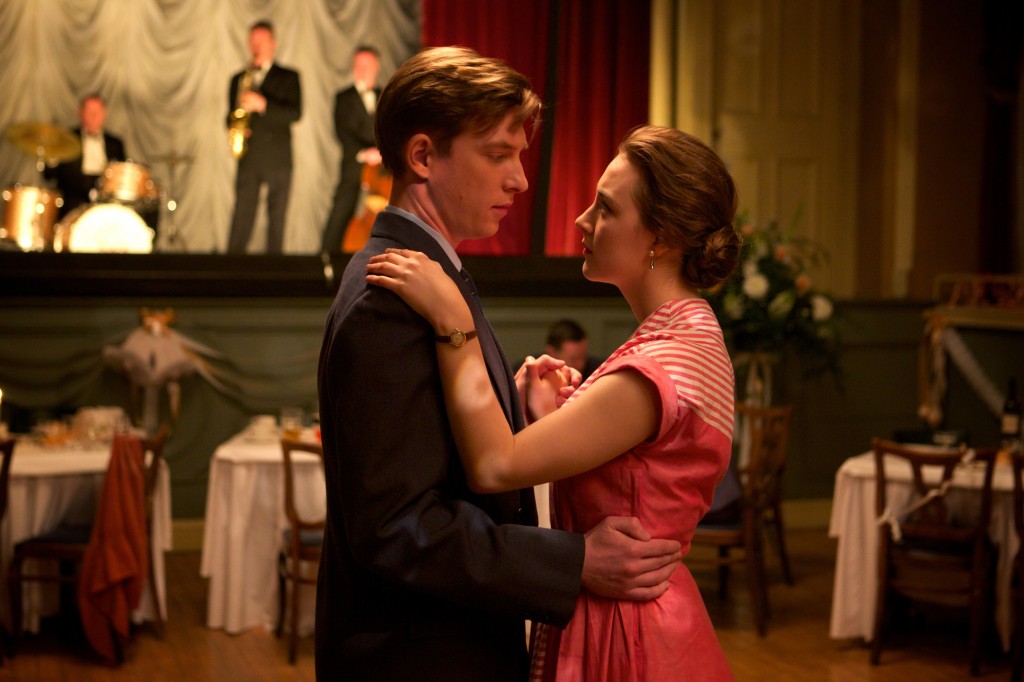 Humanising the narrative through-line of immaturity and independence is a monumental turn from Saoirse Ronan. While Nick Hornby's script generously supplies the actors with witty dialogue, brimming with humour, the revelation of Ronan's performance is her understanding of silences, often expressing herself singularly through the shape and gaze of her eyes. She communicates not merely what her character is saying but how Eilis feels from the inside herself, envisioning her shyness and discomfort until she evolves into a confident and mature adult, who learns the painful truth about what her life would have been without her sister. Emory Cohen is a charismatic fellow too and his family scenes with his little brother are unexpectedly hilarious and wise about the potential of the next generation. Perhaps more personal conflict could have grown from his characterisation as an optimist. Although a remark he makes at the dinner table causes discomfort, his belated comment about building multiple houses goes unchecked for someone who is a working class plumber. But it's hard to be critical of ambitious people in the 1950s, who merely wanted to escape the drabness of the period.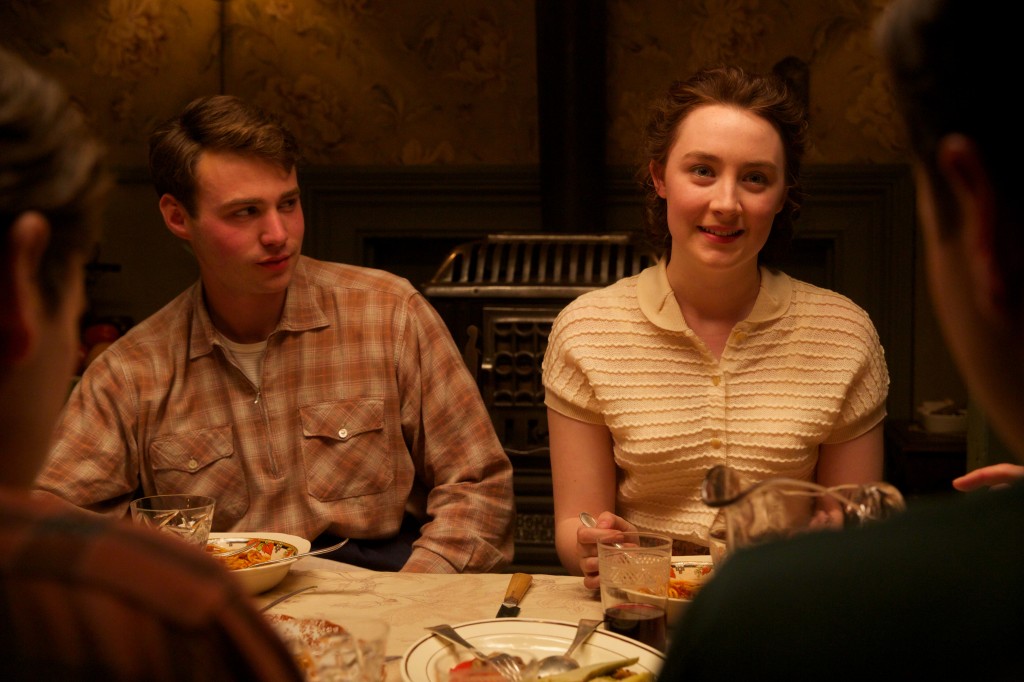 These two actors belong to what is a charming, beautifully framed and performed film. It transcends the shape of a generic coming of age story about maturity by realising the painful truth about family and that they will not always dictate the shape of our lives as Hollywood would like us to believe. Instead, the film is a deconstruction of individualism, asking whether a person is bold enough to resolve the concept of cyclical-maturity and determine the self in the absence of our blood families and other oppressive forces. As the film progresses and we experience the emotion of Eilis' painful physical and emotional journey, we see the growth and change that Ronan discovers in her character. We know from her brilliant performance that we're ready to take those steps with Eilis because with this talented young actress, we're in very safe hands.
Summary: The film is a deconstruction of individualism, asking whether a person is bold enough to resolve the concept of cyclical-maturity and determine the self in the absence of our blood families and other oppressive forces.