Films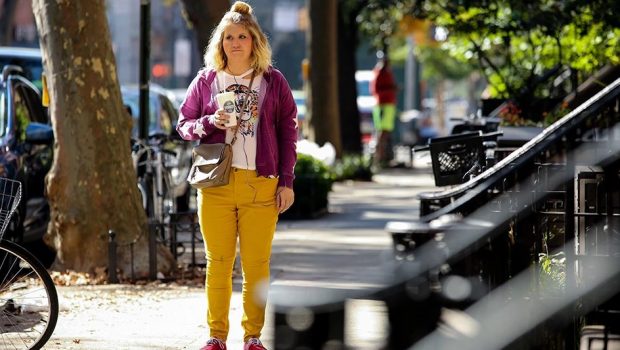 Published on June 14th, 2019 | by Damien Straker
Brittany Runs a Marathon – Sydney Film Festival – Film Review
Reviewed by Damien Straker on the 14th of June 2019
Transmission presents a film by Paul Downs Colaizzo
Produced by Tobey Maguire, Margot Hand, and Matthew Plouffe
Written by Paul Downs Colaizzo
Starring Jillian Bell, Michaela Watkins, Utkarsh Ambudkar, Lil Rel Howery, Micah Stock, and Alice Lee
Music by Duncan Thum
Cinematography Seamus Tierney
Edited by Casey Brooks
Rating: TBA
Running Time: 103 minutes
Release Date: releasing as part of the 2019 Sydney Film Festival
Brittany Runs a Marathon marks the debut of screenwriter and director Paul Downs Colaizzo. He has smartly cast SNL writer and comedian Jillian Bell in the lead role as Brittany. She is currently living in a middle New York apartment and lacking clear direction in her life. She is told by her doctor that she is overweight and needs to take better care of herself.
It is particularly difficult for her when she spends her evenings in clubs heavily drinking. Brittany looks down upon her neighbour, Catherine (Micaela Watkins), who she thinks has a great life because she is a fitness fanatic and a photographer. However, Catherine has her own troubles and encourages her to join her running group, which strengthens their relationship. It is also where Brittany befriends Seth (Micah Stock), a gay parent who is running to increase his own fitness.
At home, Brittany squabbles with her roommate, Gretchen (Alice Lee) who spends a lot of time documenting her life on Instagram. Meanwhile, Brittany is struggling to find work apart from her job in a theatre. She eventually accepts a role as a house sitter, only to discover that a lazy fellow named Jern (Utkarsh Ambudkar from Pitch Perfect and Ride Along 2), who is supposed to be undertaking a separate shift to her, has been living in the house while the real owners are away.
There are flaws in Marathon, but they fail to detract from Jillian Bell's engagement and star power. From the beginning, her comic timing ignites this film. She generates plenty of laughs without resorting to crass scatological humour. There are funny moments, such as when she tries coaxing her doctor into giving her Adderall that she doesn't need, or when she dons a fake English accent while greeting guests at the theatre. There is also a great gag scene where she is interviewed for a job as a nanny. She is asked to perform CPR on a doll and hopelessly tries bluffing her way through the process.
Bell also proves that she possesses a solid emotional range too and sidesteps the trappings of modern improvised comedy. Some bigger comics who have transitioned from skit shows to movies stubbornly overrule cutting their scenes. Bell wisely sticks to the script. There is a scene where Catherine hears her crying. Brittany is upset because her life has hit the wall and all her friends around her are happily getting married. Character moments such as this allow us to empathise and relate to her struggles on an emotional level and not just as a funny comedian.
It is pleasing how Colaizzo has attempted to unify this story with side characters that are not stereotypes. Each character is wounded in different ways. Brittany has family trauma in her past, Catherine used to be a drug addict, Jern is an immature man-child, and Seth is running to educate his child about gender stereotypes. Fortunately, Brittany is also mentored by her African American brother-in-law, Demetrius (Lil Rel Howery), who helped raise her. The film has a diverse cast who are not regulated to predictable roles that a lesser comedy might have offered.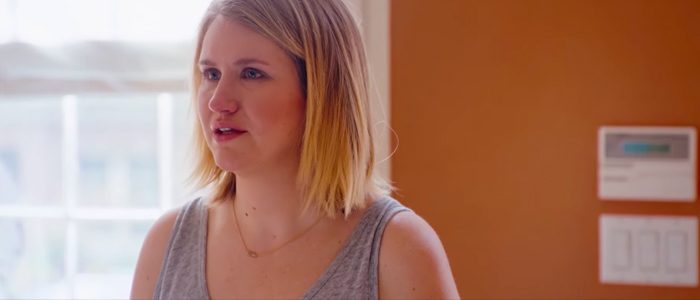 Two areas that needed refinement though are the pacing and the tonal shifts. There are moments where Colaizzo, a playwright, is unsure if he is still developing a comedy. An example includes a brutal argument that Brittany has with Gretchen. It does not elicit laughs but anger and some tough insults. This character is a one-dimensional representation of modern narcissism and people's over-reliance on social media to express themselves. The pacing of the middle section also slackens. It leaves us wondering how the subplot while filter into the main storyline about preparing for the marathon.
The film's ongoing dramatic premise is that Brittany believes that she does not need other people, including friends and relationships, to help her achieve her goals. Her mistake is pushing people away as they try to reach out and help her. She views their good intentions as barriers to finding her independence. There are also several episodes where we wonder how much we still like this character, such as when Brittany drunkenly insults someone at a party.
The film's resolution is not solely about preparing for one event as best as one can and seeing it through. It is about developing a positive support network to reinforce one's self-worth and drive. Thankfully, the way this thematic idea is dramatised in the finale strikes a strong emotional note without delving too far into sentimentality. While the technical side is uneven, the film is buoyed by a delightful lead performance and several big laughs. If Colaizzo and Bell work together again on another comedy, they already have a good head start.
Summary: There are flaws in Marathon, but they fail to detract from Jillian Bell's engagement and star power.