Comics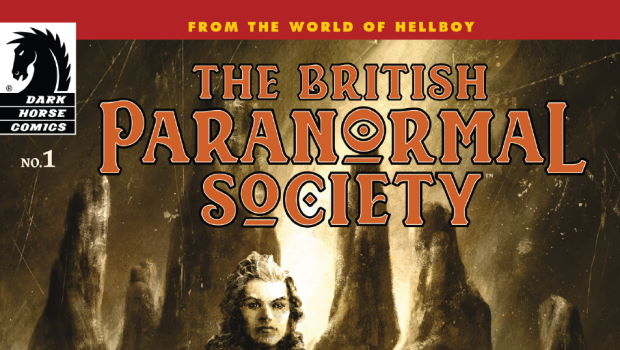 Published on May 10th, 2022 | by Chris O'Connor
British Paranormal Society: Time Out of Mind #1 Review
Summary: Members of the British Paranormal Society Honora Grant and Simon Bruttenholm arrive at Noxton with different paths to explore... but their investigations will lead them to the same secrets hiding behind the towns innocent facade.
4.5
Bruttenholm and Gloom
Taking a step back in time and join Honora Grant and Simon Bruttenholm of the British Paranormal Society as they explore Noxton for seemingly different reasons. But the town's strange traditions and Simon Bruttenholm's missing assistant might just have more in common than Honora and Simon realise.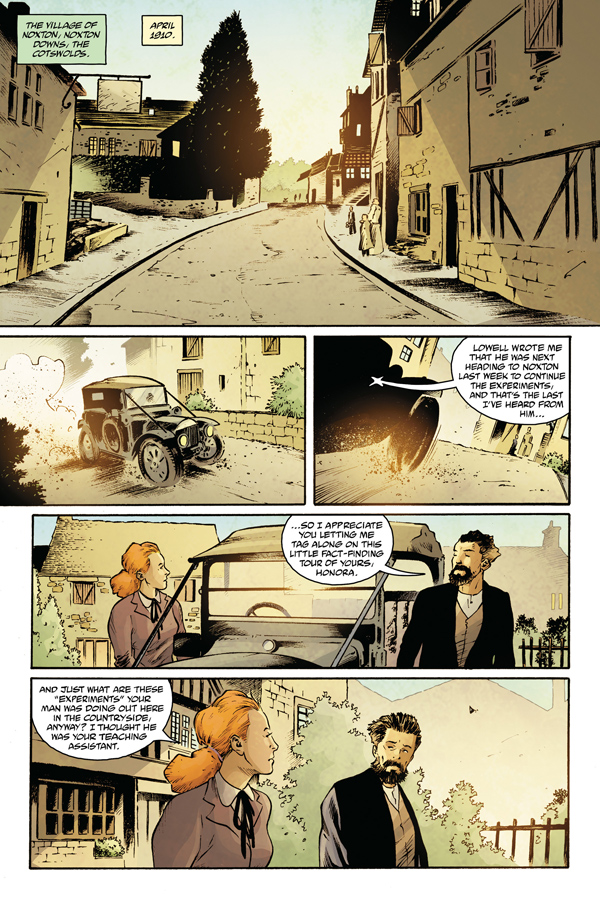 Writing
There's a lovely casualness to this story as it begins. It almost feels like two friends just doing a bit of peaceful sightseeing. The further into the story we get however the greater the sense of unease sets in. Little clues are scattered throughout to build the tension that indeed this little town is not so innocent as it seems and what appears to be just a friendly town on the surface, clearly hides something abnormal and worthy of deeper investigation… for those with the courage to do so. There's a nice amount of character building by way of casual banter between the fellow investigators. But this wouldn't be a Mignolaverse story if it was all sunshine and May Day festivals… as the day fades away the mood changes and we are left with a cliff hanger that is bound to keep readers on the edge of their seats till the next issue is released.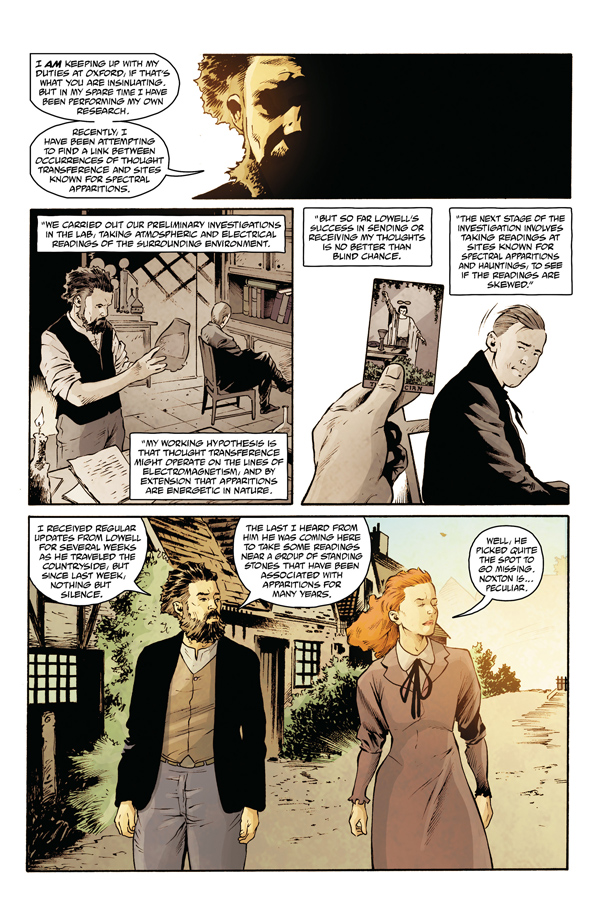 Artwork
That casual sense that the writing lays out is reinforced by the visuals… Simon Bruttenholm casually lugging his backpack around does a fantastic job of building that sense that he's just a tourist. Then the colour work steers our feelings, with the golden tones of the afternoon giving way to a crimson/blood red sky as dusk envelops the town and the blue shades of the approach of night set us on edge as the visuals become more eerie.
Final Thoughts
There's a quaint charm to this story. Stepping back in time to the British Paranormal Society shows the roots of the BPRD by showing just how low tech and groundwork based the original investigations were. Not so much guns blazing as note pad and pencil at the ready and a healthy dose of curiousity and bravery to explore the unknown. If you want to see how the "traditional" paranormal investigators went about their work then this is a great comic to grab. It does a fantastic job of fleshing out Simon Bruttenholm's character and it's nice to see and learn more about Honora Grant too. Grab a copy because I have a feeling this is only just a hint of the excitement to come.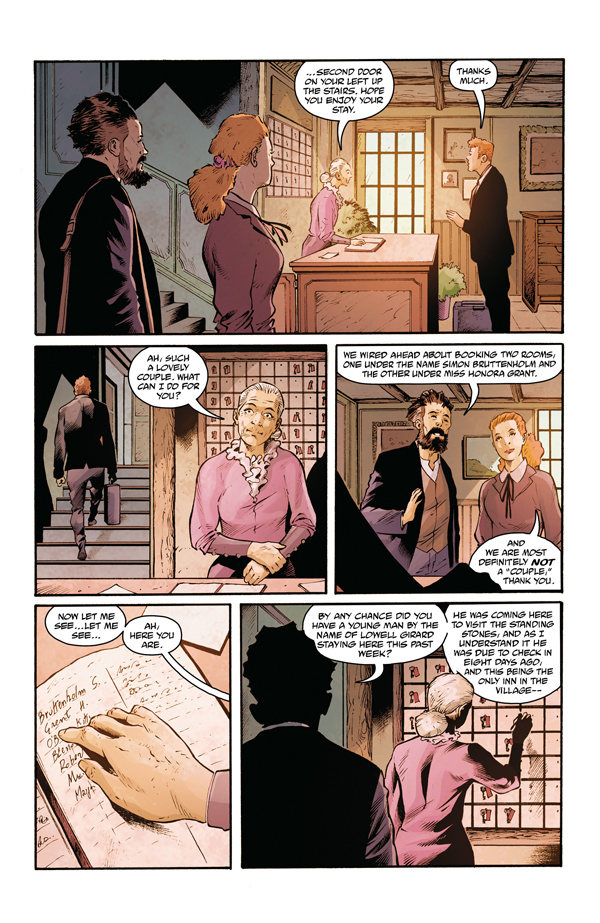 Publisher: Dark Horse
Writer: Mike Mignola, Chris Roberson
Artist: Andrea Mutti
Colourist: Lee Loughridge
Cover Artist: Sebastian Fiumara
Genre: Action/Adventure, Crime, Horror
Format: 32pgs, FC, Miniseries
Release Date: 27th April, 2022