Blu-ray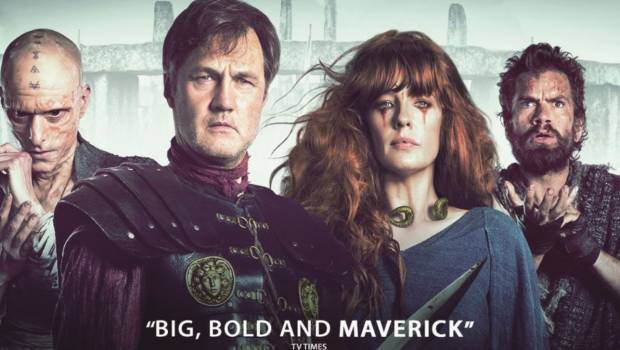 Published on March 29th, 2018 | by Admin
Britannia: Season 1 now available
Experience the brutality of the Roman Army and expect the unexpected as their invasion of Britain unfolds in Britannia: Season 1. Created by multi-award winning writer Jez Butterworth (Spectre, Jerusalem), this is a tale of faith systems clashing, families torn apart, and of mystic men and fearsome queens. Packed
with action, emotion and drama, Britannia: Season 1 is available on Digital now and Blu-ray™ & DVD from March 28, 2018.
In 43AD, at the far edges of the Roman Empire Kerra (Kelly Reilly, Sherlock Holmes, Pride & Prejudice), daughter of the King of the Cantii, is forced to put her differences aside with arch-rival Queen Antedia (Zoë Wanamaker, Harry Potter and the Philosopher's Stone, Prime Suspect) to face the arrival of invaders.
The Romans, led by General Aulus Plautius (David Morrissey, Centurion, The Walking Dead), are determined to succeed where Julius Caesar failed to conquer this mythical Celtic land.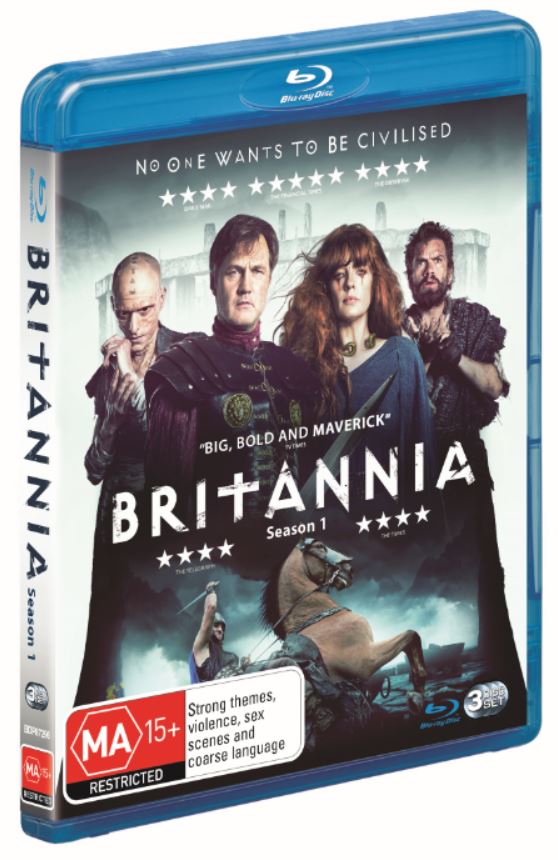 As tribes and Druids unite to fight the Romans, Kerra is thrust into the most important role of her life as she spearheads the resistance against the might of the Roman army. Alliances are made between enemies to fight a common threat and differences must be put aside between tribes who've spent years fighting
each other, or Celtic blood will spill across the lands. It is foretold that the druids can control the powers of the Underworld and manifest it to their will, but what happens when they lose control?
Sorcery, seduction, and violence come together in the thrilling series. Journey back into Britain's dark, unruly past in a journey that will take you to the underworld and back in Britannia: Season 1, available on Digital now and Blu-ray™ & DVD from March 28, 2018.