Events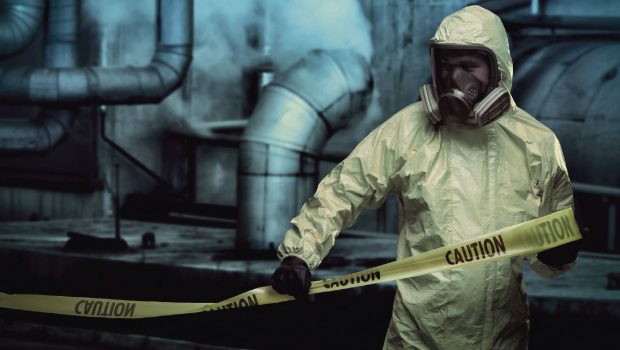 Published on August 31st, 2017 | by Admin
BRISBANE'S LOOMING ZOMBIE BREAKOUT PROMISES AN INFECTIOUS EXPERIENCE
The iconic Brisbane Powerhouse is set to transform into a paramilitary-protected compound when Australia's first large-scale interactive zombie adventure game takes over this October.
Inspired by cult-classic adventure films and trending TV shows, Containment combines live adventure gaming, theatre, ground-breaking technology and world creation to generate an entirely new breed of entertainment.
Injected into a movie-like post-apocalyptic world filled with blockbuster sets and live actors, audience members are at the heart of the story, where every action, choice and movement impacts their chances of success.
This 90-minute strategy-based team adventure game is the brainchild of Australian cool-chasers the Directors of the Extraordinary; pioneers of Brisbane's largest escape-the-room game, Escape Hunt Brisbane, and Brisbane's first mass real-life prison break game, The Great Escape from Boggo Road Gaol.
Directors of the Extraordinary Co-Founder Giovanna Shakhovskoy said Containment was the company's most ambitious adventure game to date, staged over all four levels of Brisbane Powerhouse including backstage haunts and secret passageways.
"Participants become the heroes of the story as they infiltrate the zombie infection zone, figure out what's going on and ultimately save the world," Giovanna said.
"Containment is high-fidelity entertainment that gives people the rare opportunity to be in the centre of their own zombie adventure. Who hasn't dreamt of being in The Walking Dead or World War Z?"
Co-Founder Matt Shakhovskoy said Containment epitomised the Directors of the Extraordinary's unique brand of 'adventure gaming'.
"We are working at the intersection between interactive theatre, live gaming, story, technology and world creation to form an entirely new genre of entertainment," Matt said.
"Traditionally, these disciplines have been used in isolation and it's a real thrill to mash them together to create something never seen before.
"Audiences can expect genuine thrills, high-voltage fun, and surprises around every bend."
Containment premieres at Brisbane Powerhouse for a strictly limited season 18 – 29 October 2017.
For information and bookings, visit brisbanepowerhouse.org
CONTAINMENT
Venue Brisbane Powerhouse
Dates Wednesday 18 – Sunday 29 October 2017
Times Sessions commence every 20mins
Duration 90mins
Tickets $65 + booking fee
Ages Containment is a 15+ event
Bookings brisbanepowerhouse.org / +617 3358 8622
ABOUT DIRECTORS OF THE EXTRAORDINARY
Directors of the Extraordinary is an interactive entertainment and education company, specialising in large scale immersive experiences, corporate team building simulations and events, as well as fun school education programs. They are committed to pushing the boundaries by combining story, gaming, theatre and technology to create extraordinary, interactive experiences.
For more information, visit www.doextraordinary.com.au