Events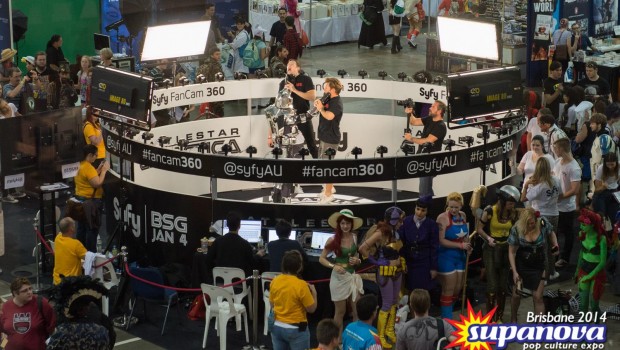 Published on December 1st, 2014 | by Dakoda Barker
Brisbane Supanova 2014
Brisbane Supanova 2014
Date: November 28, 29, and 30
Place: Brisbane Convention and Exhibition Centre
My first convention was Brisbane Supanova last year and it was wholly responsible for establishing my expectations. I thought I knew what to expect, but BrisNova 2014 carved out a different experience. The move from RNA Showgrounds to the Brisbane Convention and Exhibition Centre was the most obvious change, but I was also a different kind of patron this time—thanks largely to a debilitating leg/back injury that made walking, standing, sitting, and lying down immensely painful.
But I was determined not to let this ruin my experience. After all, even Brisbane's worst storm in 30 years hadn't interfered with Supanova going ahead—what was a little pain to be among nerdy kindred spirits?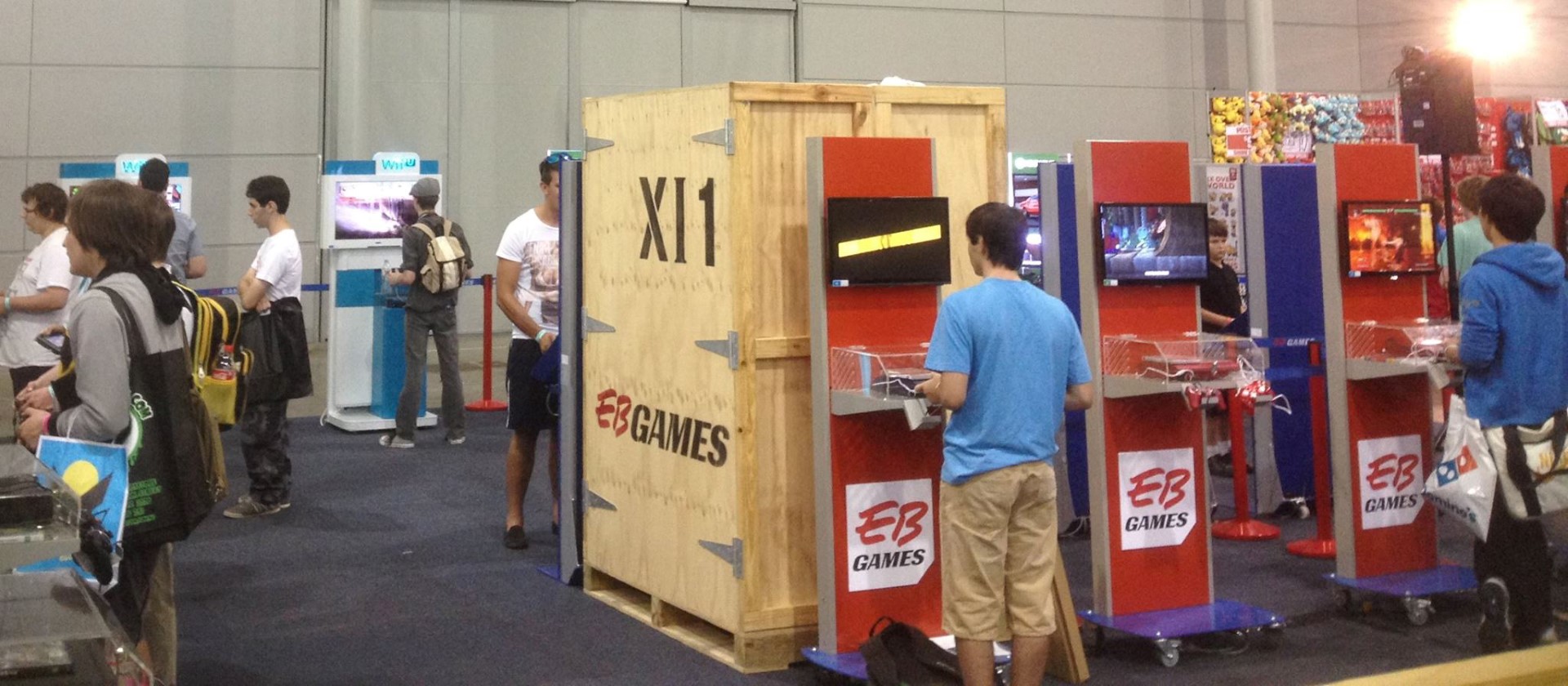 The new venue carries a lot of perks. The Exhibition Centre is within short walking distance of public transport and South Bank has plenty of (albeit paid) parking garages. Inside is immune to the elements: being entirely enclosed makes rain a non-issue (once you're inside) and the air conditioning keeps cosplayers and ordinary con-goers cool in a heatwave (though water is still recommended).
Being designed for large crowds of people meant that queues were well designed as well. The FilmInk seminar room had six lengthy rows, marked A through F, near the entrance—further and ample queuing space was further down the obscenely broad corridor. Thankfully, queues weren't as significant an issue as they have been at other conventions; I attended most of my seminars on the Friday, with its much smaller attendance. I definitely recommend attending all of your future Supanova seminars on Saturday or Sunday to make sure that the Friday continues to be nice and quiet for me.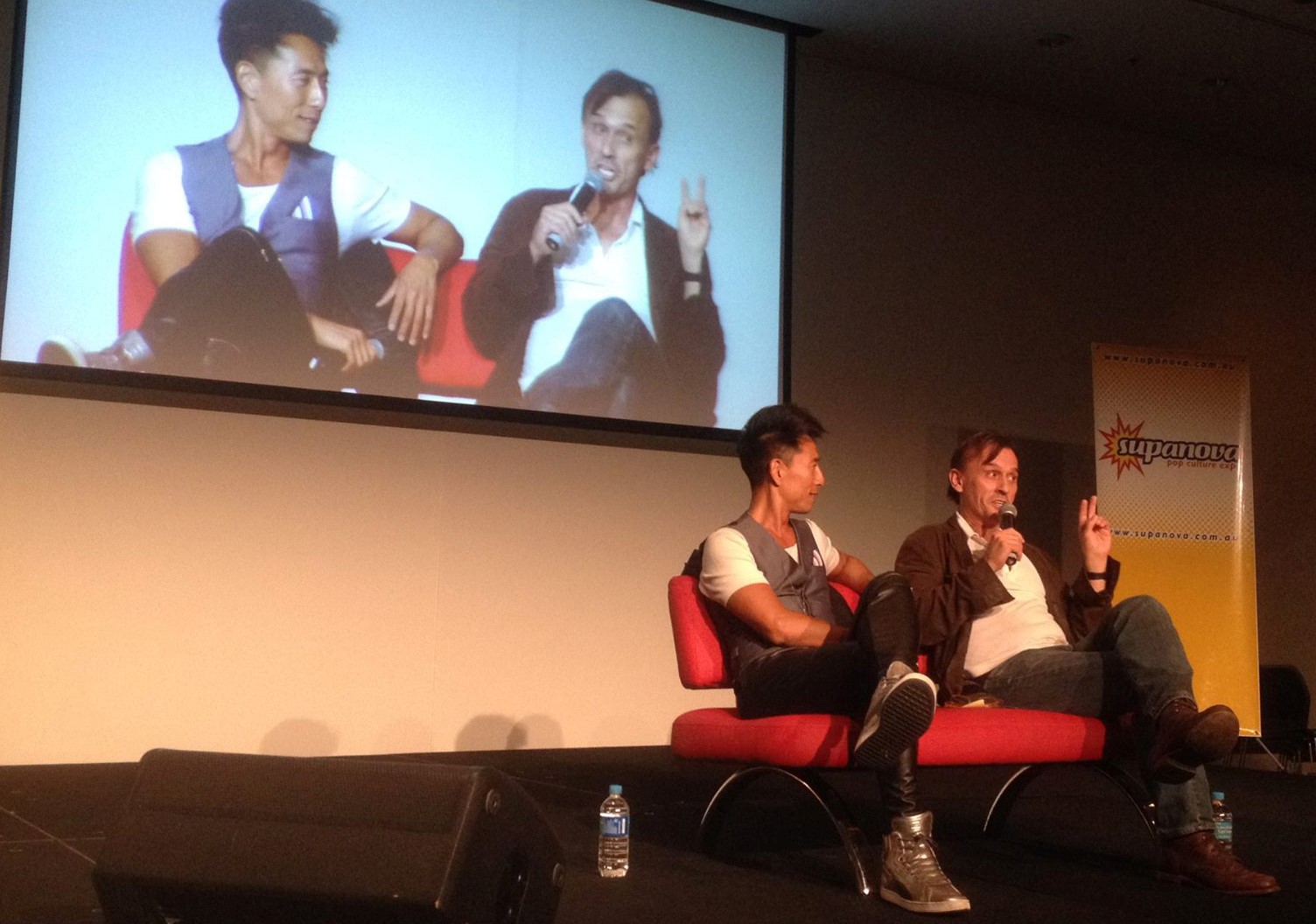 But with a new venue comes hiccoughs. Signage was next to non-existent, both inside and outside the Exhibition Centre. Limping through the lobby, I had absolutely no idea where I was headed; it was thanks to my decision to tail a steampunk-clad couple, who looked as lost as me but had the good fortune to steer us in the right direction, that I even made it there.
But it wasn't just getting there; finding the main showroom—which was split off from the bulk of the seminar rooms—was just the next in a long list of challenges. Next I had to navigate a bizarre labyrinth of roped off walkways to get my wristband, and then continue down the interweaving paths to find the set of doors with a too-small entrance sign. This never got easier—each day the entrances and exits were moved, the function of each of the paths was changed, and my ability to manoeuvre diminished.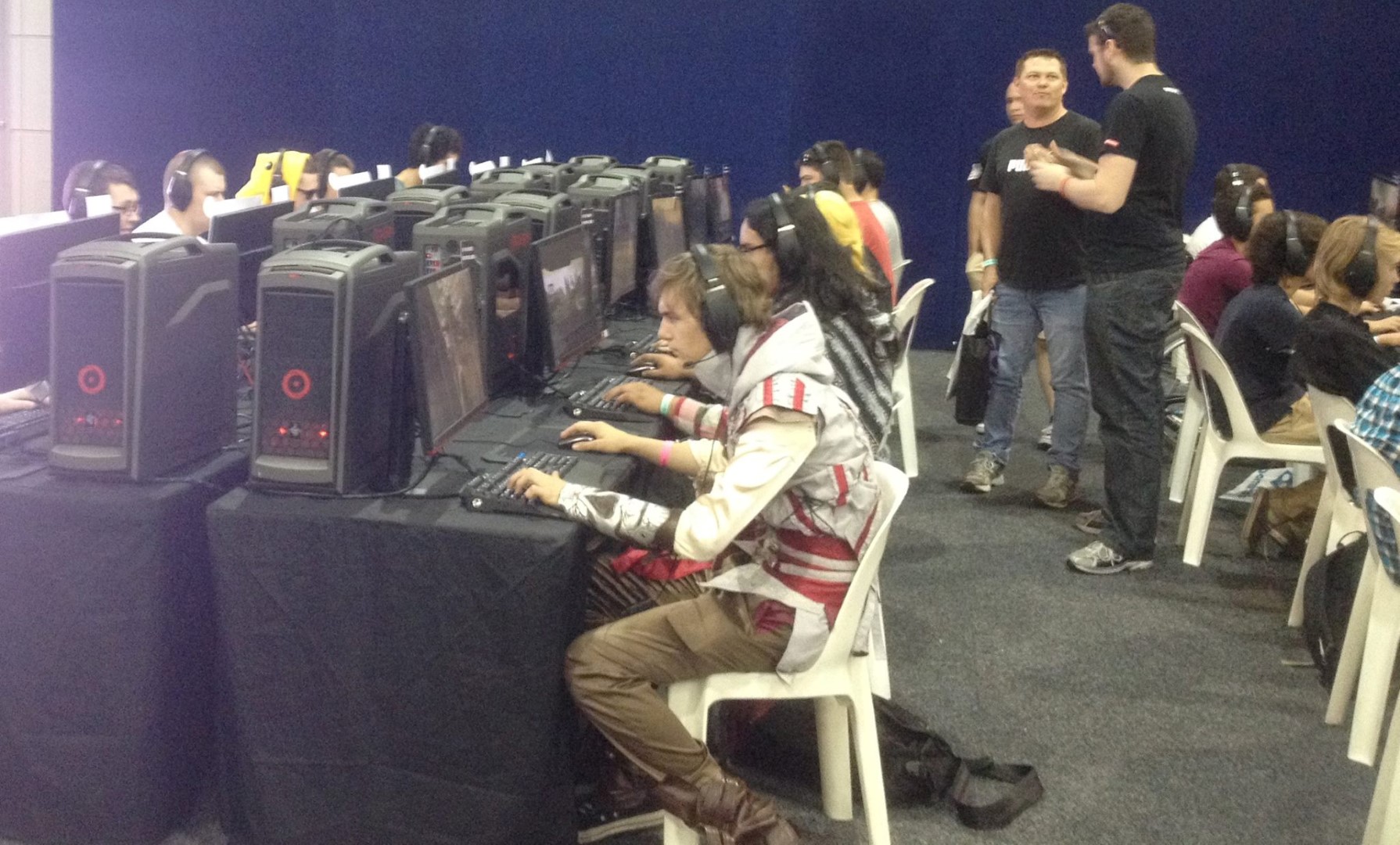 Many of the volunteers tried to counter this issue by being proactive in helping people. (Sadly, there were still parts of the venue that remain a mystery because they were inadequately signed or staffed.) I commend them on their efforts, but cannot help but laugh at the lovely woman who tried to direct me to a seat I was already heading for. The thought was lovely; in practice, it was kind of weird.
Eventually, I hobbled onto the main showroom floor. After noticing that my camera had disrespectfully decided not to charge, all that was left for me to do was meander about and embrace the Supanova atmosphere. Thanks to the larger area, the artists and stores were all in the one place—though still 'separated' into different areas—which made it easier to stumble upon cool stuff that might not have otherwise gotten traffic. I spotted awesome artwork—the Pokémon fanart was a standout but there was a wide range for all tastes—and had a chat with an enthusiastic guy about an anime magazine he was spruiking.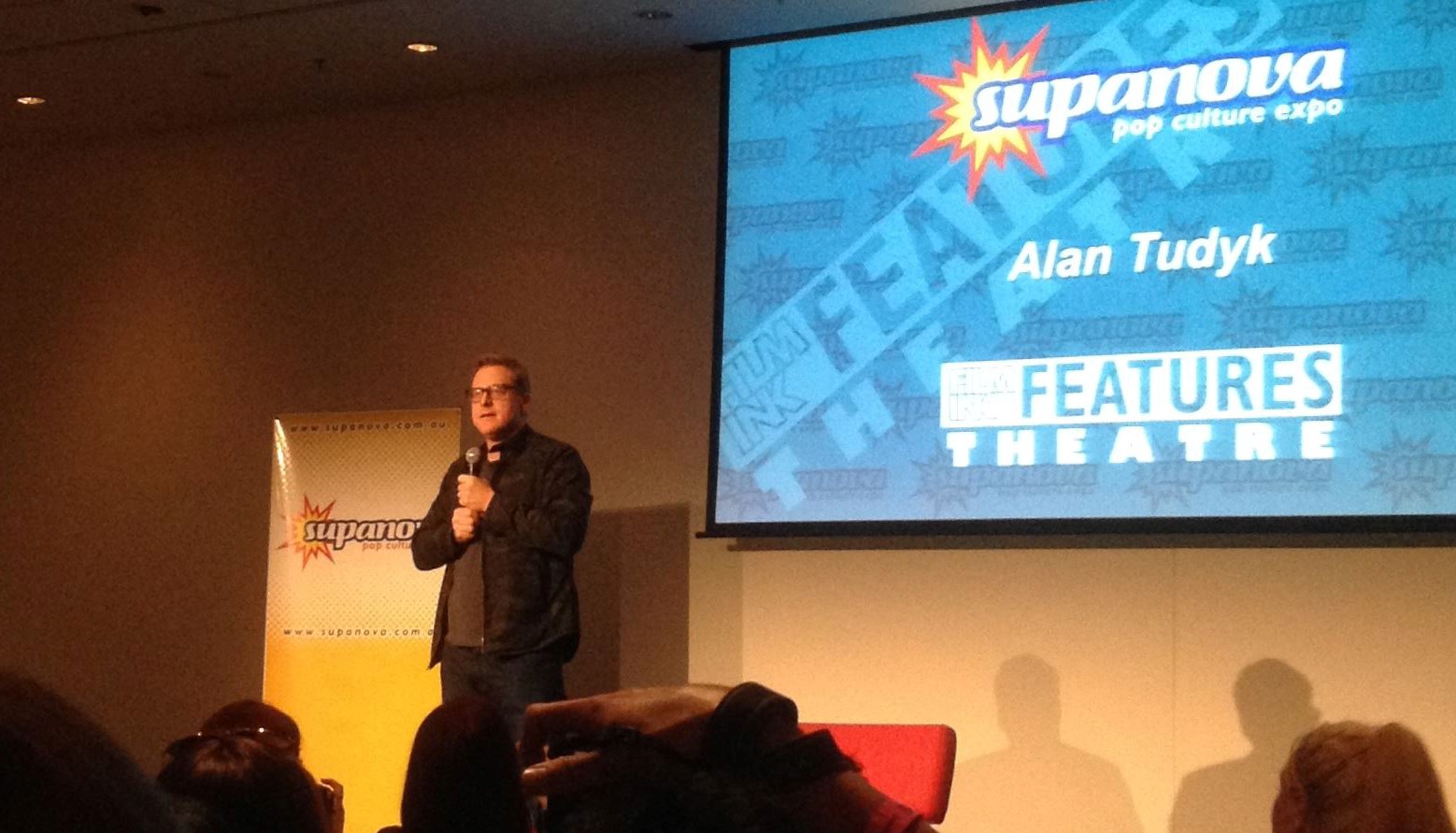 The show floor was full of lots of other cool things as well though. Highlights for me were the SyFy FanCam 360, which took Matrix-styled shots of people and groups; a store that sold famous cloaks; a truck-mode Optimus Prime; loads more steampunk-themed clothing stores than previously; and a huge collection of tabletop and card game stores, even if there did seem to be less actual space for people to play.
Despite cramming in a load of stalls, the new venue managed to maintain quite broad walkways. Of course, this was only noticeable on the Friday and late Sunday afternoon—during the day Saturday and Sunday, every inch of space was packed full of people. Roadblocks formed every time somebody wanted to take a photo of cool cosplayers. I jostled as best I could amid the swarm of people but invariably I was bumped or trapped. Navigating the Supanova showroom floor is a nightmare—but one that we willingly endure.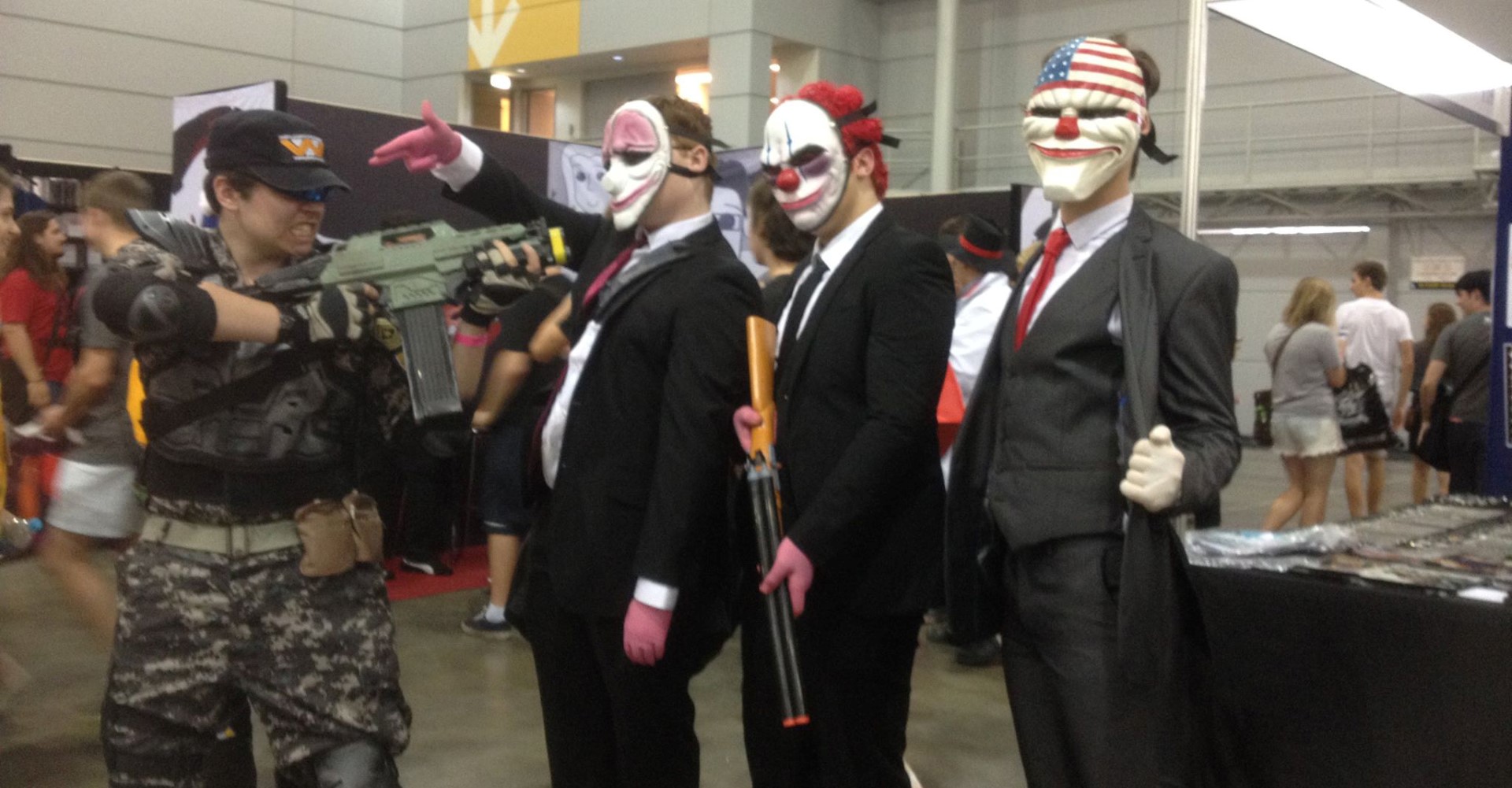 Of course, when standing and walking exacerbate pain, then the tolerance for crowds starts to diminish. The Exhibition Centre has plenty of seating space—if you don't mind squatting on the floor. As far as actual seating goes, there wasn't a lot; the food courts had limited seating and the only other option was benches in the lobby area. Between the lack of seating and the crowds, neither of these was particularly viable—I recommend a functional body for your next Supanova experience.
As exciting as a convention can be—all those celebrities!—it's obviously important to feed yourself. There were fewer food options this year, and only the Exhibition Centre's own eatery was easily visible from anywhere in the showroom, but the excellent South Bank location meant that other options were never far away. The Subway across the street had a line of cosplayers around the corner on Saturday; I opted for a slightly longer walk and devoured a much less healthy burrito.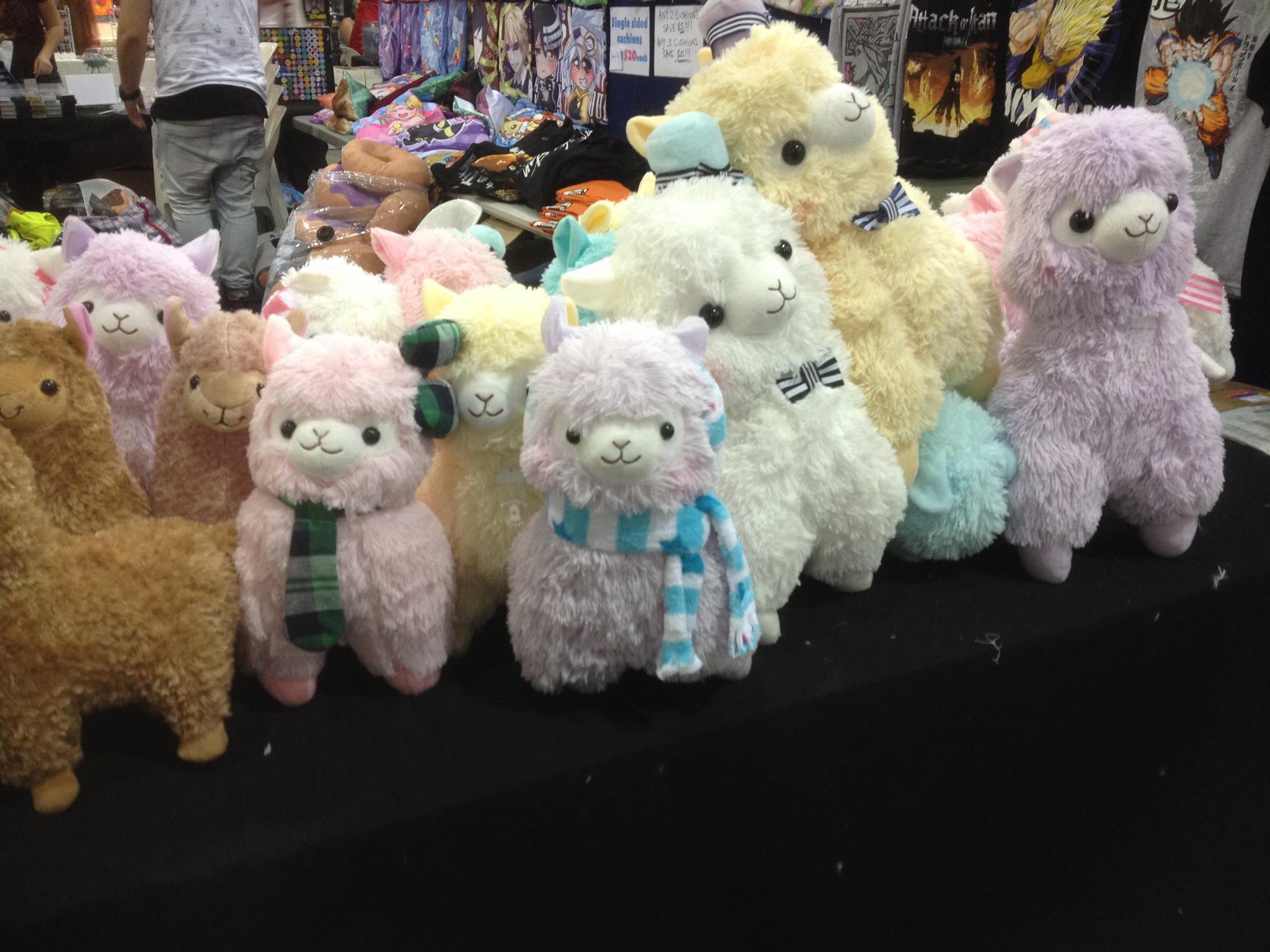 My favourite thing about conventions is the bleed over into ordinary life. I sat outside the burrito bar eating and watching cosplayers on their way to and from Supanova, walking past people dressed in ordinary clothes going about their ordinary lives. It's a wonderfully strange contrast. Inside the Exhibition Centre, cosplayers are everywhere—it seemed like the vast majority of people had come in some degree of costume. Given that Brisbane Supanova hosts the Madman National Cosplay Championship final, it was unsurprising to see so many exquisite outfits. Photographers stole whatever interesting places they could find, taking model shots; the one photographer I saw taking shots overlooking the Saturday sunset is probably pretty chuffed with how things turned out.
But for me, it was just interesting to notice the trends. Attack on Titan cosplay was less prolific, despite the presence of two voice actors at Supanova—though by no means was Attack on Titan under-represented. Guardians of the Galaxy had a nice turnout, including a dancing baby Groot, but I think the most common costumes were Batman-related. My friend—as Dr Jonathan 'Scarecrow' Crane—was frequently stopped for photos and ended up in some excellent group shots. (Though my favourite remains the series of Batman group photos with two Where's Wally? photo-bombing.)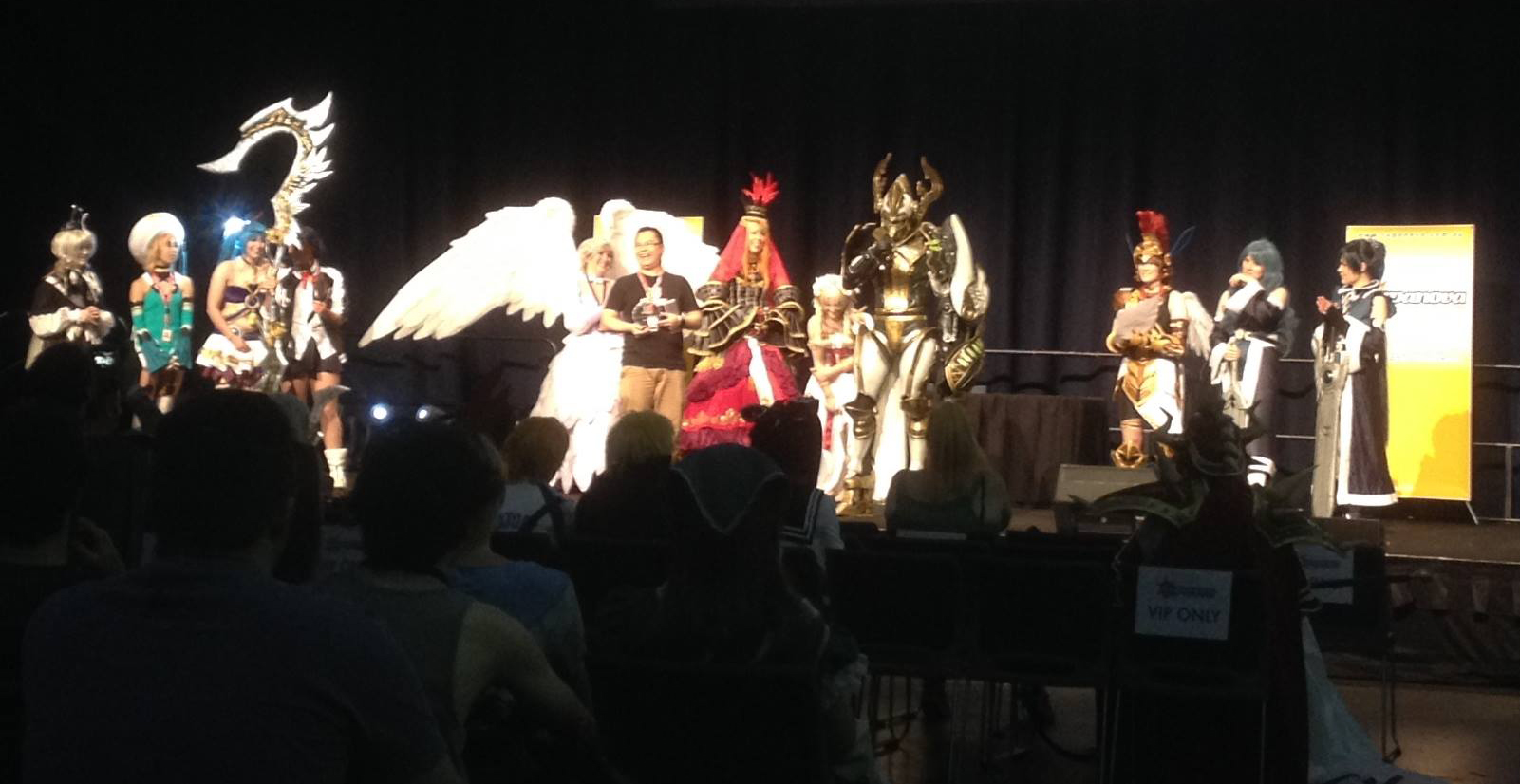 Brisbane Supanova 2014 was a huge weekend. The venue was larger, there were more stalls and stores, and even the crowds seemed bigger than last year. But outside of a few incidents—like a man who slammed his baby pram into my bad leg and offered no hint of an apology—the environment was fun, friendly, and courteous all weekend. It's nice that such an eclectic collection of nerds with varying, overlapping interests can congregate and have a good time without any real conflict. In spite of the pain I endured all weekend, I'd do it again in a heartbeat: Brisbane Supanova 2014 was a storming success.