Games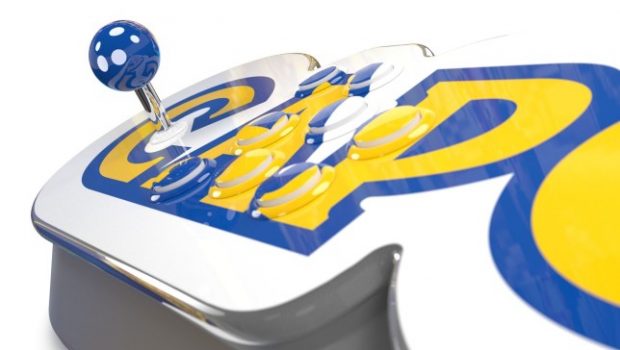 Published on November 11th, 2019 | by Andrew Bistak
BRING THE ARCADE EXPERIENCE HOME WITH THE CAPCOM HOME ARCADE
Koch Media announces that gamers can now experience some of the greatest Capcom arcade titles with the Capcom Home Arcade plug and play home arcade machine.
Featuring 16 Capcom titles from the golden age of arcade gaming including Street Fighter™ II: Hyper Fighting, Alien™ vs Predator and Final Fight™ and two full-size, premium sticks and buttons, the Capcom Home Arcade delivers a classic single­­­ and multi-player arcade gaming experience.
AUTHENTIC GAMING
The 16 pre-installed games are the original Capcom arcade ROMs, delivering an authentic and accurate arcade experience. The Capcom Home Arcade features a pair of competition class Sanwa sticks and buttons with 8-way GT-Y directional gates and OBSF buttons for the finest precision, response times and durability, enabling these games to be played the way they were meant to be played.
PLAY, COMPETE, COOPERATE
Break some high scores in single player, team up with a friend in co-op multi player or destroy them in a head to head battle. Then upload your best scores via the Capcom Home Arcades on-board WiFi to a Worldwide High Score Leader board to see how you match up against other across the globe.
PRE-INSTALLED GAMES
1944: The Loop Master™
Alien™ vs Predator
Armored Warriors™
Capcom Sports Club™
Captain Commando™
Cyberbots™: Fullmetal Madness
Darkstalkers™: The Night Warriors
Eco Fighters™
Final Fight™
Ghouls 'n Ghosts™
Giga Wing™
Street Fighter™ II: Hyper Fighting
Mega Man™: The Power Battle
Progear™
Strider™
Super Puzzle Fighter II Turbo™
Manufactured by Koch Media GmbH under license from CAPCOM, the Capcom Home Arcade is available now from all major gaming retailers in Europe, Australia, New Zealand, Middle East and Russia and the official Capcom store.
http://capcomhomearcade.com/home