Games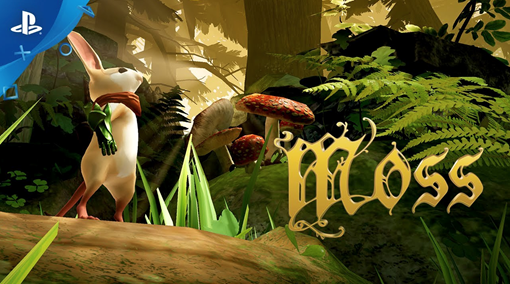 Published on March 22nd, 2018 | by Admin
Bring on the fun with the March PlayStation VR 'Picks of the Month'
Sony Interactive Entertainment Australia is excited to announce the March PlayStation VR (PS VR) 'Picks of the Month'.
In this month's selection of PS VR titles, you can warp space and time in slowmotion duels in Superhot VR, battle an intergalactic space lord in Blasters of the Universe and escape on a puzzle-based quest with your furry companion in Moss.
Moss
Available now, Moss is the action adventure puzzle game where you'll journey on a mysterious quest with Quill, the adorable furry explorer, in her fantasy world. Drawn together by ancient magic, the player becomes immersed in Quill's world through narrative story telling and character bonds. The physical interaction in the game is unparalleled, as your own direct influence can alter the playing landscape.
You can see the trailer here. Moss is available via the PlayStation Store for $44.95.
Blasters of the Universe
In Blasters of the Universe you'll go head to head against a virtual space lord, in a series of epic intergalactic duals. It's your job to reclaim the virtual reality realm against his vindictive wrath. Using your fully customisable weaponry, design your shield, test your ammunition, and head into battle against this manic opponent.
With various modes and levels available, Blasters of the Universe offers a fastpaced adventure in intense first person gameplay.
You can see the launch trailer here. Blasters of the Universeis available now via PlayStation Store for $22.95
Superhot VR
Superhot VR is the award winning virtual reality game that will make you disregard everything you think you know about time and space. As bullets fly in slow motion, you'll be outnumbered and outarmed at every turn, as you battle to defeat your enemies.
Superhot VR was built especially for VR and will give you the intense, visceral experience that only virtual reality can offer. With challenges such as completing the whole game without shooting, Superhot VR will keep you on guard and on your toes.
You can see the accolades trailer here. Superhot VR is available now for $37.95 on PlayStation Store.
For the latest PlayStation VR news, follow PlayStation Australia on Facebook, Twitter, YouTube and Instagram.