Films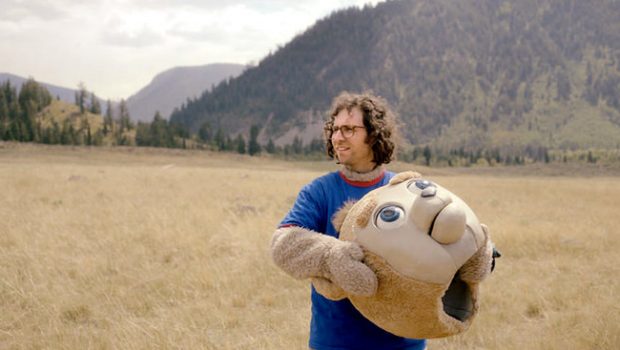 Published on October 25th, 2017 | by Curtis Mayfield
Brigsby Bear – Film Review
Reviewed by Curtis Mayfield M-H on the 18th October 2017
Sony Pictures presents a film by Dave McCary
Written by Kyle Mooney & Kevin Costello
Produced by Andy Samberg, Jorma Taccone, Akiva Schaffer, Billy Rosenberg, Phil Lord, Christopher Miller, Will Allegra, Mark Roberts & Al Di
Starring: Kyle Mooney, Claire Danes, Mark Hamill, Greg Kinnear & Ryan Simpkins
Music by David Wingo
Cinematography: Christian Sprenger
Edited by Jacob Craycroft
Running Time: 97 minutes
Rating: M
Release Date: the 26th of October 2017
There aren't a lot of movies that can be compared to the out-there comedy/drama that is Brigsby Bear. Sure, this bizarre movie may share a few themes with others like Room (2015) since the story follows the release of a kidnapping victim who's been locked away in a bunker for all of his life, but the film still covers a lot of unexplored ground.
Kylie Mooney plays James Pope, a sweet and soft-spoken 20-something who was stolen as a baby and kept hidden in a bunker by a weirdo couple. Although this sounds sinister (and it totally is), James is given a loving environment by the people he thinks are his parents. His "mum" April (Jane Adams) mostly plays the background while "dad" (a great performance from Mark Hamill) spins lies to James in order to keep him inside.
Tall tales of poisonous air and dangerous animals outside of the bunker keep the child-like James at bay. While he does blindly follow his parent's strange rituals, such as saying a weird prayer and the exchange of handshakes given before dinner, James still shows desires of seeing more of the world as he sits outside watching the stars through his gas mask. But what keeps James content the most is a vintage sci-fi children's show about a bear with an animatronic head that battles evil with crystals and goodwill. This is of course is the show The Brigsby Bear Adventures, which James has hundreds of VHS copies of in his room.
The confined environment is soon left behind as James is found by the police and reunited with his birth family within the first 20 minutes of the movie. This is where things could turn dramatic and gut wrenching (that's saved for the final act) but for the sake of comedy the atmosphere is kept light as we see James trying to sweetly interact with a world he didn't even know existed. The fact that there are other TV shows and movies besides Brigsby is all news to him. His birth family try to ease James back into reality by taking him to movies and parties but it's James' love for Brigsby Bear that always mentally brings him back to the bunker. "What's wrong with you?" asks his cold teenage sister (up and comer Ryan Simpkins). "Well I was abducted," a deadpan James replies. It's the sweetness and naivety of James that really makes the audience feel for this character and his coming of age journey.
Watching him type in 'thank you' at the end of a Google search is the sweetest character attribute since watching Forest Gump meet JFK. It's also heartbreaking watching him experience the world for the first time as he sweetly fumbles his way through faux pa after awkward faux pa. But that's also where the subtle comedy lies. It's both heart-warming and concerning witnessing James navigate the world. Though he is keen to experience life he still holds onto his love for Brigsby no matter how much his distraught parents want him to let go of it. Since there was no final episode of the show James decides to take matters into his own hands and make a movie about the adventurous bear with the help of some new nerdy friends. Mooney plays the imaginative James with so much wonder and sincere passion you can't help but root for him to make this bizarre movie about a bear and his adventures.
The story is also carried by a supporting cast made up of the extremely famous as well as the "Oh yeah I know that guy" actors. Claire Dames makes brief but important appearances as a therapist assigned to help guide James back into normal life and leave his obsession with the kid's show behind. Greg Kinnear shines as detective/failed thespian who helps make the Brigsby Bear movie come to life through his Shakespearean ways. Matt Walsh gets a meatier role than we're used to seeing him in as he plays Greg, the supportive but concerned father of James. One scene in particular has Greg explaining how much heartache his family has gone through with the disappearance of his son and how Brigsby is a constant reminder of that pain.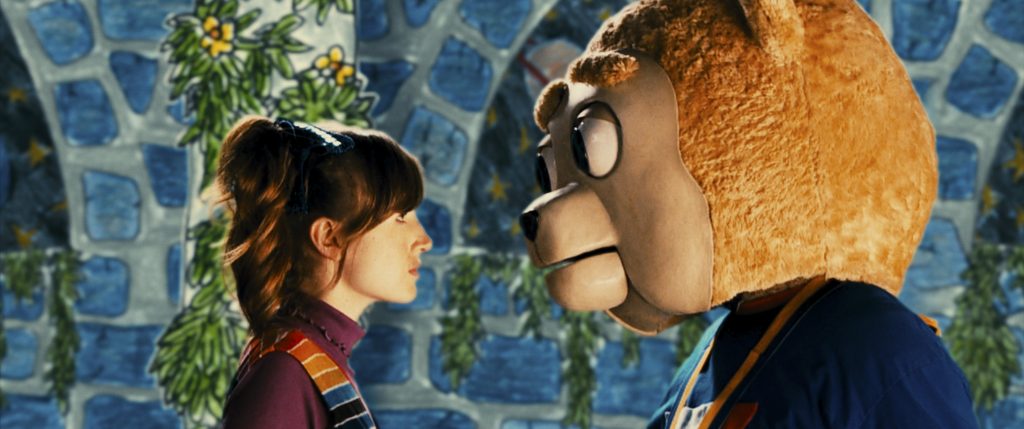 Mooney and co-writer Kevin Costello need to be celebrated for creating a touching story about imagination and family without it being too corny or over dramatic all the while remaining funny. The same should be said about director Dave McCary who up until this point had only cut his teeth on short-form comedy like Saturday Night Live and Epic Rap Battles of History. With the backing of the Lonely Island team and Phil Lord and Chris Miller helping produce the film, Brigsby Bear definitely makes for the best, most imaginative and weirdest movies to come out in the last few years, which is nothing but good news. With Mooney pulling double duties as both the star and co-writer of this movie, Brigsby Bear will push him past the status of Andy Samberg Lite and hopefully give the young SNL cast member a chance to make more interesting and unique stories like this one.
Summary: Brigsby Bear definitely makes for the best, most imaginative and weirdest movies to come out in the last few years, which is nothing but good news.