Comics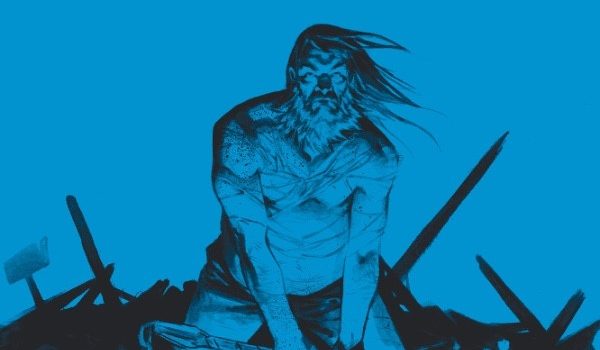 Published on February 17th, 2017 | by Dana Folkard
BREAKOUT HIT GOD COUNTRY RUSHED BACK TO PRINT AGAIN!
The bestselling, breakout hit series GOD COUNTRY by Donny Cates (REDNECK) and Geoff Shaw is being rushed back to print on both issues #1 and #2 in order to keep up with overwhelming customer demand.
In GOD COUNTRY, Emmet Quinlan, an old widower rattled by dementia, isn't just a problem for his children—his violent outbursts are more than the local cops can handle. When a tornado levels his home—as well as the surrounding West Texas town—a restored Quinlan rises from the wreckage. The enchanted sword at the eye of the storm gives him more than a sound mind and body, however. He's now the only man who can face the otherworldly creatures the sword has drawn down to the Lone Star State…
GOD COUNTRY #1 and #2 remain available for purchase across all digital platforms, including the Image Comics website (imagecomics.com), the official Image Comics iOS app, Comixology's website (comixology.com), iOS, Android, and Google Play.
GOD COUNTRY #1, 3rd printing (Diamond Code JAN178080), GOD COUNTRY #2, 2nd printing (Diamond Code JAN178081), GOD COUNTRY #3 Cover A by Shaw & Wordie (Diamond Code JAN170731), and Cover B by Zaffino and Wordie (Diamond Code JAN170732) will be available on Wednesday, March 15th. The final order cutoff deadline for comics retailers is Monday, February 20th.
Select praise for GOD COUNTRY:
"If this book was a gymnast it wouldn't just stick the landing, it'd throw in a couple of extra flips and fucking shatter the Earth as it landed… If I could give God Country #1 six out of five stars I would… It's definitely a book that you need to read, so make sure you get your LCS to order it for you, you would be a fool not to."
—Comic Bastards
"It'll be the book that makes everyone say, 'Whoa, where did this come from?!' It's a truly stunning debut." —Nerdist
"Stunning." —Horror Talk
"One of the finest books I've read. Everything about this book is captivating. It's human and tender, but pulls in elements of the fantastic in a tight and compelling story. I cannot say enough good things about this book. This is a story that demands your attention." —Comicosity
"One of the most oddly satisfying action/adventure that I have ever read. It was breathtaking in a way that is impossible to explain, because it involves so much more than words. I highly suggest reading it." —Outright Geekery
"This story will be special." —Multiversity Comics