Games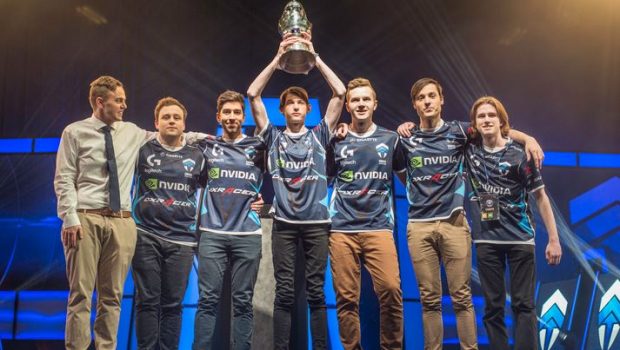 Published on August 15th, 2016 | by admin
Breaking News – Chiefs Victorious in Brisbane
The Oceanic Pro League (OPL), the professional League of Legends league in Oceania, culminated at The Courier-Mail Piazza in Brisbane on Saturday night with the Chiefs crowned the undisputed Champions for the second season in a row.
Celebrating a 3-0 clean sweep, Chiefs once again proved themselves against their biggest rivals, Legacy, in front of thousands of fans watching in the arena, online and in HOYTS cinemas across Oceania.
"I think we really showed why we deserved to be the number one seed coming out of Oceania and this is probably the best opportunity that we've ever had to show on an international stage that we're more than capable to make it to Worlds," said Simon 'Swiffer' Papamarkos, Chiefs Captain.
Chiefs rocketed onto the Rift in their first game taking early objectives and pushing Legacy behind. They continued their streak into the second game with Samuel 'Spookz' Broadley dominating jungle and ADC Quin 'Raes' Korebrits proving his mettle on his Grand Final debut, taking the late game. Game three saw Legacy push back with an Ace, but Chiefs finished strong taking a Baron before using a split push to clinch the Championship.
Chiefs will now head to the International Wild Card Qualifiers (IWCQ) in Sao Paulo, Brazil, to represent Oceania. There, they will play against Brazil, Commonwealth of Independent States, Japan, Turkey, South East Asia and Latin America for a chance to move onto Worlds.
"We want to come in the top two at IWCQ as making it to Worlds has always been our dream as an organisation and as individuals," added Simon.
The Chiefs victory capped off a day full of community activities around the Courier-Mail Piazza, including pro-player signings, caster and pro-player Q&As, a dunk tank, green screen photo opportunities, sign making and a cosplay competition.
Fans can still watch the 2016 OPL Grand Final on League of Legends Oceania's YouTube.