Blu-ray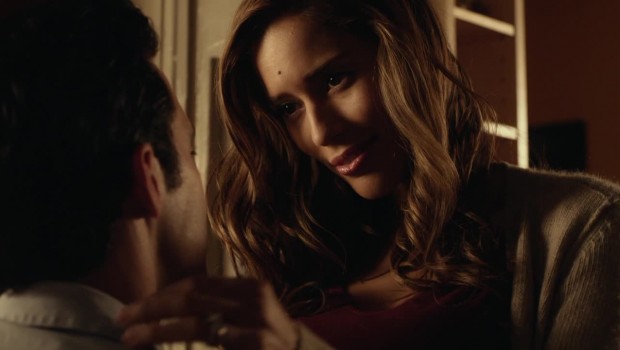 Published on May 12th, 2015 | by Admin
Breaking At The Edge­ June 18, 2015
Universal Sony Pictures Home Entertainment is releasing Breaking At The Edge – available to own on DVD & Digital from June 18, 2015.
Award-winning director Peter Antonijevic (Savior, Hard Ca$h) returns to the screen with Breaking At The Edge. This terrifying thriller tells the story of a pregnant woman haunted by the figure of a strange girl that begins to threaten her insanity and the safety of her unborn child. Starring Andie MacDowell (Four Weddings & A Funeral, Groundhog Day), Rebecca Da Costa (Bag Man, Free Runner), Milo Ventimiglia (Heroes, Grace of Monaco), Logan Browning (Bratz, Pair of Kings) and Jonathan Schaech (Legend of Hercules, Quarantine).
Bianca Ward (Da Costa) is a seemingly happily married woman who is five months pregnant with her first child. Despite the couple's excitement for the birth of their baby, Bianca, her husband Ian (Ventimiglia) and their doctor, Dr. Ghozland (MacDowell), are increasingly worried about Bianca's mental health after several miscarriages.
Shortly after the news that Ian has inherited part of his wealthy father's estate, Bianca starts to see the ghostly figure of a strange girl that she recognises as missing girl, Sara (Browning). Ian and Dr. Ghozland tell Bianca she is imagining things and Bianca has stopped taking her prescribed medication, so even she doubts her sanity. However when the ghostly figure begins threatening their unborn baby, Bianca is pushed to breaking point to find out if the haunting is supernatural or all in her head.
Spine-tingling and seat- grippingly suspenseful, Breaking At The Edge will keep viewers questioning what's around every corner.