Games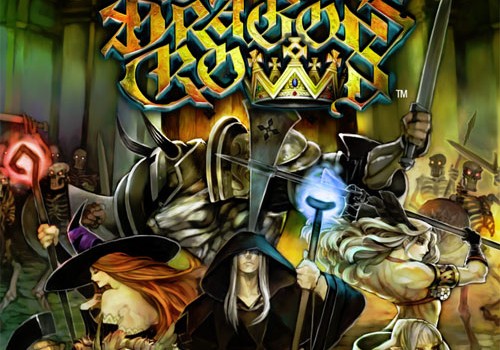 Published on January 6th, 2014 | by Admin
A BRAND-NEW DRAGON'S CROWN PATCH IS NOW AVAILABLE ACROSS EUROPE!
NIS America is happy to announce that the fifth and final update patch for Dragon's Crown for PS3 and Vita is now available in Europe. This patch will introduce an entirely new difficulty mode with a raised level cap, address several gameplay elements, and improve on several features for the player experience on repeated playthroughs of the game.
Developed by Vanillaware and directed by George Kamitani, Dragon's Crown is a 2–D multiplayer action beat 'em up from the developers of Odin Sphere and GRiMgRiMoiRe. Dragon's Crown features breathtaking visuals that bring the fantastic characters and monsters to life with fluid artistry. Players can engage in local or online co-op play for dozens of hours of intense dragon-slaying action.
For more information, visit http://www.atlus.com/dragonscrown
Bug Fixes
• Gameplay stability has been improved when under certain conditions.

New Features
• Once you have cleared the 9th layer of the Labyrinth of Chaos, the new Ultimate difficulty level will be unlocked. This difficulty can be selected at the Temple.
• When in Ultimate difficulty, a new randomly-generated dungeon named the Tower of Mirages is added.
• When in Ultimate difficulty, the level cap is raised from LV 99 to LV 255.
• Item shortcuts can now be assigned and used separately by holding L1 and the Up directional button.
• Damage values can now be displayed as a running total, instead of per-hit.
• To help increase player character visibility, characters can be shown with  transparencies when they are on top of one another. This feature is available in the Options menu and can be turned on or off.
• If using a save file that has already cleared the Story mode, you can skip the story quests and go straight to the Talisman collection quest when creating a new character.
• Guild Quests that have already been cleared may now be skipped when on additional playthroughs.
Feature Modifications
• A number of adjustments have been made to the skills of all character classes.
• NPC behavior has been adjusted.
• Rules and effects regarding equipment, items, and skills in the Colosseum have been adjusted.
• Other tuning and minor improvements to various gameplay elements have been made.
Dragon's Crown is available now across Australia and New Zealand for PlayStation 3 and PSVita systems