News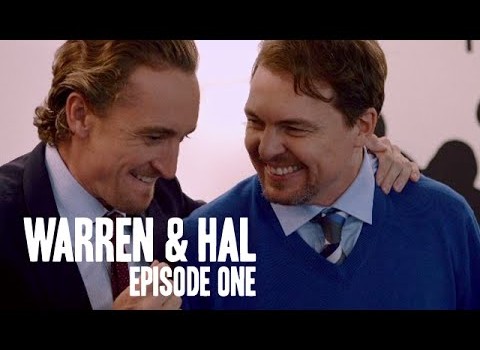 Published on August 14th, 2014 | by admin
Brand New Comedy Series Launches Online – Warren & Hal
August 14th 2014 – Warren and Hal is a multi-platform comedy that does in six minutes what most sitcoms take half an hour to do. This truly "mini" series is about two desperate and deluded "marketing magicians" and the absurd lengths they go to, to keep their business 'Wham Media' afloat. The first three episodes of this six part series can now be viewed on the official YouTube channel at www.youtube.com/warrenandhal.
While its production values are comparable to any local television production, Warren and Hal has been designed as an online viewing experience. It offers hilarious additional content that can be viewed during, or after the episodes (and definitely during your lunch break!), with the use of easy to navigate links. As networks and content creators begin to explore the possibilities of online story-telling, shows like Warren and Hal suggest that there are exciting times ahead for audiences tired of the old formats and genres.
Writers/Performers, Jason Marion and Nick Maxwell, have TV writing credits across all the networks, and character performances including TV's "Kevin Rudd PM" and the Barry Award winning "Brian Munich", while Directors/Producers Cameron and Colin Cairnes are best known for their critically acclaimed comedy-horror feature, "100 Bloody Acres".
A pilot, shot in early 2013, led to funding from Screen Australia earlier this year. The producers of Warren and Hal assembled a small but talented crew, which included the likes of Director of Photography, John Brawley (Offspring, Puberty Blues) and composer Glenn Richards (Augie March). The online series was filmed in locations around Melbourne.
TO WATCH THE SHOW VISIT: www.youtube.com/warrenandhal