Films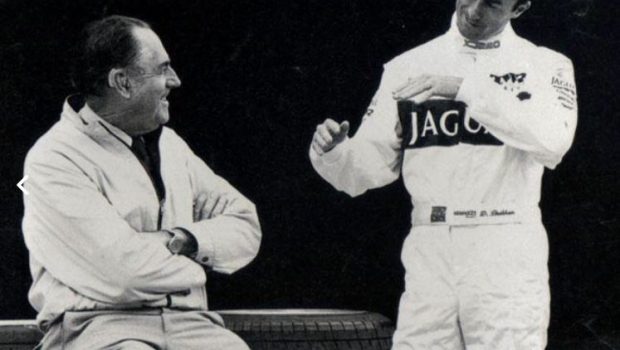 Published on October 9th, 2019 | by Damien Straker
RACING TO THE BIG SCREEN: TRAILER FOR BRABHAM RELEASED
Year: 2019
Genre: Documentary
Country: Australia
Language: English
Director: Ákos Armont
Producer: Antony Waddington and Ákos Armont
Starring: Sir Stirling Moss, Sir Jackie Stewart, Grayson Perry, and David Brabham
From the producers of the award-winning The Eye of the Storm, BRABHAM is an unprecedented look at the incredible life of Australian Formula One icon Sir Jack Brabham.
The trailer is now available to view below. The film will host a Red Carpet Australian Premiere as part of Brisbane International Film Festival on Sunday 6th October, with a second chance for fans to see the film on Wednesday 9th October.
Directed by Ákos Armont and co-written by Armont and Tony Davis, BRABHAM digs deep into the making of a racing legend. Taking on the giants of Ferrari, Lotus and Maserati, Jack secured his legacy by becoming the only driver to win a Formula One championship in a vehicle of his own creation. BRABHAM looks at the effect that Jack's single-minded determination had on his life and his relationship with his youngest son David, who continues the Brabham dynasty with his own venture into the cutthroat world of championship racing.
BRABHAM features narration by acclaimed Australian voice talent, Aimee Horne, and archive footage of Jack's racing career and includes exclusive interviews with Sir Jackie Stewart and John Surtees, Grand Prix winner Sir Stirling Moss and former F1 chief Bernie Ecclestone, giving audiences unparalleled access and insight into Australia's first Formula One World Champion.
BRABHAM will screen as part of Brisbane International Film Festival and will be available for FanForce screenings in Australia from February 2020.
BRABHAM Brisbane International Film Festival Screenings
Sunday 6th October, 2019 at 3pm followed by In Conversation Event with Director Ákos Armont and producer Antony Waddington
Reading Cinemas Newmarket, 400 Newmarket Rd, Newmarket QLD 4051
Wednesday 9th October, 2019 at 6.30pm
Reading Cinemas Newmarket, 400 Newmarket Rd, Newmarket QLD 4051
Tickets on sale here: https://biff.com.au/event/brabham/ 
FanForce screening details
Any group or individual keen to bring BRABHAM to their local cinema or venue can book a screening on Fan-Force.com here: https://fan-force.com/films/brabham/
Fan-Force enables fans to Host screenings of BRABHAM and even fundraise for local initiatives which is a great idea for clubs anywhere across Australia and New Zealand.