Blu-ray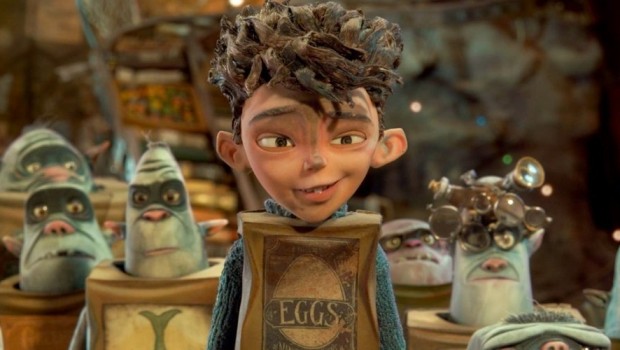 Published on December 17th, 2014 | by admin
The Boxtrolls – January 15, 2015
Universal Sony Pictures Home Entertainment is releasing The Boxtrolls – available to own on Blu-ray™, DVD & Digital with UltraViolet™ from January 15, 2015
Starring Academy Award® winner Ben Kingsley (Iron Man 3, Hugo), Isaac Hempstead-Wright (Game of Thrones, Closed Circuit) and Elle Fanning (Maleficent, We Bought A Zoo), The Boxtrolls is an original family film that proves heroes come in all shapes and sizes. The latest hit creation of Academy Award®-nominated animation studio LAIKA (Coraline, ParaNorman).
Beneath the charming cobblestone streets of Cheesebridge live the Boxtrolls; quirky, mischievous and cardboard box wearing creatures who crawl above ground at night to scavenge for bits of human junk. The Boxtrolls love nothing more than cheese and an orphaned baby boy named Eggs (Hempstead-Wright) whom they have warmly raised since his infancy as one of their dumpster-diving, junk collecting own.
Despite their timid, good-hearted nature, the Boxtrolls are feared by the people of Cheesebridge, who believe they will steal their children and beloved cheese. Eager to win over the town's affection, evil pest exterminator Archibald Snatcher (Kingsley) and his crew of Red Hat exterminators develop a plan to eradicate the kindhearted band of tinkerers. It's up to Eggs and his feisty new friend Winnie (Fanning) to bring the two worlds together amidst the winds of change – and cheese.
Featuring an all-star support cast including Academy Award® nominee Toni Collette (The Way Way Back, Little Miss Sunshine), Jared Harris (Mad Men, Lincoln), Nick Frost (Cuban Fury, The World's End), Tracy Morgan (30 Rock, Cop Out) and Simon Pegg (Shaun of the Dead, Star Trek), The Boxtrolls is a hilarious adventure for the whole family. Based on the best-selling book Here Be Monsters! by Alan Snow, The Boxtrolls is available to own on Blu-ray™, DVD & Digital with UltraViolet™ from January 15, 2015.