PS4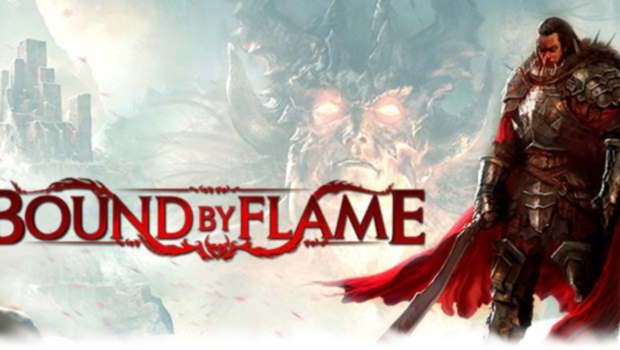 Published on May 22nd, 2014 | by Admin
Bound by Flame PS4 Review
Summary: Bound by Flame is a little overpriced considering its gaming flaws
Bound by Flame
Developer: Spiders Studio
Genre: RPG
Format: PS4
Rating: MA15+
Reviewer: Tony Smith
Bound by Flame is the latest RPG to arrive on the PlayStation 4 that transforms players into a mercenary named Vulcan who has been destined to free the world from the heinous Ice Lords and their powerful undead minions. Although the game doesn't challenge the current status quo of the RPG genre, it definitely takes a page from the Witcher in terms of its characters and stylisation. The twist to the story is that Vulcan has been possessed by a Fire Demon who is the perfect nemesis for the Ice Lords and depending on the choices you make in the game, this will affect not only your character but how the story plays out which definitely suits the premise of Bound by Flame.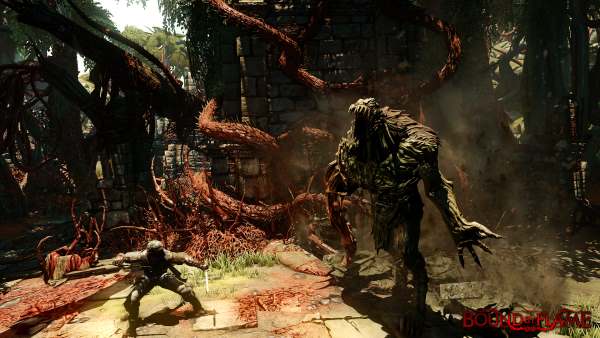 Before embarking on your third person action RPG adventure, you need to select whether Vulcan will be a man or a woman which does not affect the story but rather gives the gamer some ownership over the character. Other elements that you can change is the traditional face, hair and eyes etc. Another cool aspect about the game is that your appearance will change depending on the demon inside you and whether you fight or accept it.
Also, as you explore this open world, Vulcan will meet a variety of characters in order to help progress the story and of course assist the player in fine-tuning their character. The skill tree of Bound by Flame is quite complex and some skills are required to successfully defeat certain bosses.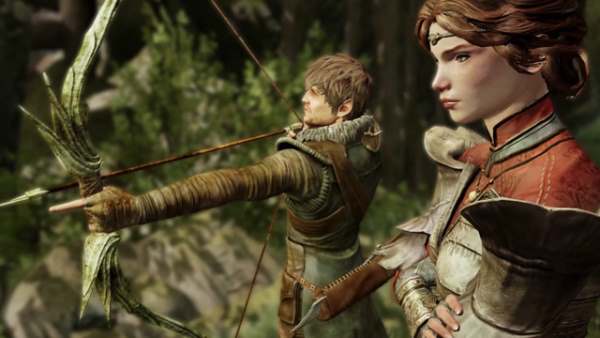 Unfortunately the game doesn't help in this regard so poor choices can make the game extremely difficult. Unlike Dark Souls, Bound by Flame is more hack and slash opposed to a particular strategy. This skill tree is also linked to warrior, ranger and pyromancer but best of all the player isn't limited to one particular area.
The game also contains a crafting system which allows you to easily create items such as potions and weapon upgrades. What I liked about the crafting is the amount of items that you can create so you don't really need to run back to the villages to stock up.
Combat is a mixture of melee, ranged and spells and the French developers definitely a take a page out of Skyrim as not everything is all about grinding. Enemies in the game are quite diverse and the animation is great. I really enjoyed the boss battles of Bound by Flame but it was extremely difficult as the battles are real-time. Given that, there was some controller rage and thankfully you do get some companions that is once again reminiscent of Dragon Age. Unfortunately the combat is a little too repetitive and too difficult with the harder bosses, especially when they smash you around.
In terms of the story, it is a little (well quite a bit) clichéd and the voice acting ranges from poor to mediocre which does make the game feel a little cheap, especially the Sean Connery character. Nonetheless, the villains in the game are interesting and some of the side quests do take you to some colourful places that is away from the main quest. Overall, the mechanics work well but the game does feel a little dated in terms of the freedom it gives the player as at times, everything feels a little corralled. As the game has been created by a French development company, there are also some issues with grammar and spelling.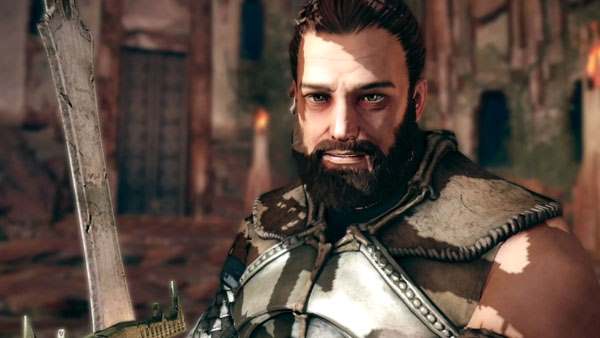 Graphically, the game does look a little like The Witcher and Dragon Age but it is not as detailed. Some characters are extremely well animated and some of the backgrounds look quite realistic, especially the virtual forests that is made more realistic by the lighting effects. The spell effects work well and overall Bound by Flame may not be the best looking RPG on the market but it's definitely better than what Dark Souls 2 was… for me anyway. Unfortunately it's not a killer RPG on the PlayStation 4 but kudos to this small team of developers and shame about the poor camera angles as well!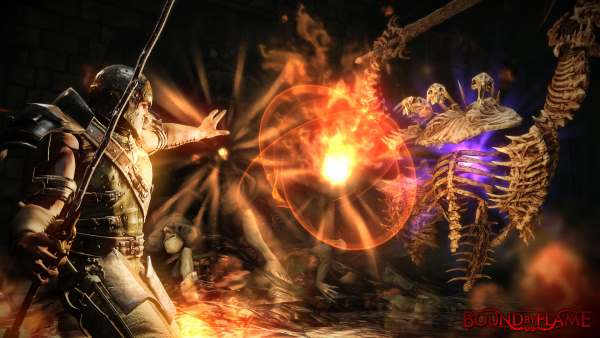 Final Thoughts?
Given the price of Bound by Flame, I believe that it is a little overpriced and tries to be a triple A title that unfortunately doesn't add anything new to this genre. From a gaming perspective it works but it needed some more game testing and probably a revamped skill system that makes you feel out of your depth. Nonetheless, I've seen far worse Western RPG's and thankfully Bound by Flame ticks most boxes.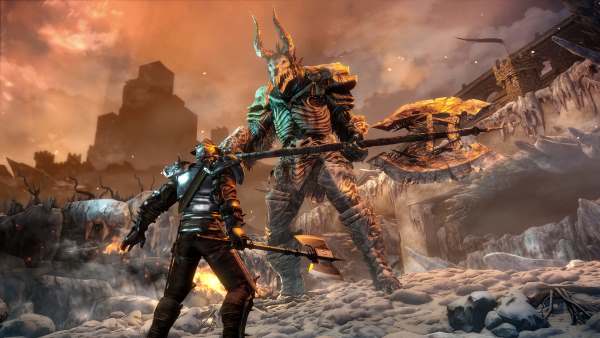 Key Features
• Bound by Flame is an ambitious and far-reaching RPG that contains all of the typical ingredients you expect from a heroic fantasy game; in particular, it offers a great freedom of action and choice throughout your adventure.
• Real time battles combine tactical skills, dynamics and showmanship. Clashes are demanding, requiring both tactics and reflexes.
• In battle, your companions will give you invaluable help. Each specializes in a particular field, such as magic, ranged combat, hand-to-hand combat… so choose an adventurer whose skills best complement your own.
• Crafting is important in Bound by Flame. Search every single nook and cranny in the environment and examine the bodies of your opponents to find many components enabling you to make new pieces of equipment, consumables such as ammunition for your crossbow or potions, and upgrades to improve your own equipment