Hardware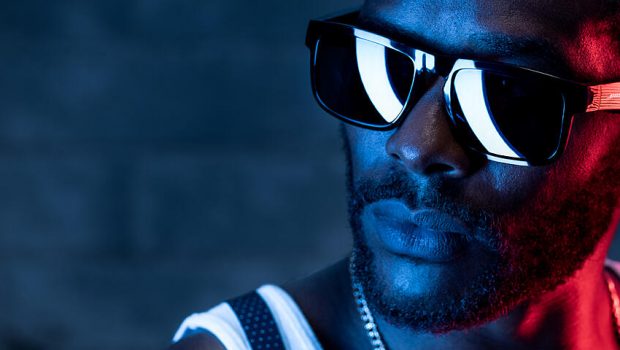 Published on August 27th, 2022 | by Andrew Bistak
Bose Tenor Frames Review #SmartGlasses
Summary: The Bose Tenor Frames are cool pair of frames!
Bose are one of the world's most innovative audio companies and their new "smart" Tenor Frames is no exception. At its core, they are sunglasses that through the power of Bluetooth play music directly into your ears in classic Bose quality audio fashion. They are also almost indistinguishable from regular sunglasses and the only difference is that the arms are slightly thicker as this is where the audio is created but most people would not notice the difference at all.
Additionally, they are also super comfortable to wear, including intuitive touch control features and a truly simply Bluetooth pairing process and for something this small, the audio quality of the Bose Tenor Frames is superb! Considering that the speakers in these glasses are powered by 16mm drivers, I found the audio created was exceptional and quite smooth. Levels were equally as good and nothing became distorted as I adjusted the volume. In the Australia, the Bose Tenor Frames are currently retailing for $399AUD (September 2022).
Key Features
Prescription-ready, so you can take advantage of all the benefits of audio sunglasses with lenses personalised for you
Bose Music app (download required) provides access to future updates, setting up procedures, and personalised settings
Provides maximised comfort, thanks to its refined fit and smooth-as-silk nylon frame that's both lightweight and durable
Shatter-and scratch-resistant polarised lenses help minimise glare, improve visibility and block up to 99% of UV rays
Comes with a protective case, a microfibre cleaning cloth, and a magnetic charging cable
Unboxing Gallery
Setting up the Bose Frames is via the Bose Music app which is available for both Android (reviewed) and Apple devices that can also be accessed directly via the QR code from the manual or from the prospective app store.  Once you have the app, you basically select the Bose audio device, the Tenor Frames and then go through a wizard process that will have you up and running in no time, including giving you access to some tweaking.
Setup
The Tenor Frames will also inform you when you turn them on and off, including AI generated speech which lets you know what device your connected to. Controlling the glasses is via the touch controls on the arms which is very intuitive. For example, sliding your finger back and forth on the right arm will allow you to adjust the volume, whereas a double tap brings up your phone's voice assistant.
While the bass is a little low at times, the Bose Tenor Frames still did a decent job to the music I was listening to. Given that, I must admit that I'm still impressed at the audio produced from this device that channels the sound directly into your ears. Unlike earbuds, you can still hear the ambient sounds around you but somehow it is dissipated due to the quality quality. It's a hard to explain as you need to experience the open ear audio technology yourself. Apart from audio, you can also take calls which again is a flawless experience and pretty cool just walking and talking with no phone to your ear or earbuds.
To save battery, they automatically turn off when you take them off and place them upside down. According to Bose, the battery will last 5.5 hours and charging is via USB with a magnetic cable to attach to your glasses. For cleaning, it comes with a microfiber cloth and for additional protection, a sturdy protective carry case.
Besides playing audio and taking phone calls, the other super power of the Bose Tenor Frames is that they are actual sunglasses that block out 99% of UV rays which protects your eyes while you listen to the soothing audio produced from this smart device. Given that its design mirrors the Terminator, they have an IPX2 water resistance rating, including shatter and scratch proof material to ensure your investment lasts. Almost Skynet and apocalyptic proof!
Final Thoughts?
If you're looking for an audio alternative, then the Bose Tenor Frames might be what you're looking for or for those that spend a lot of time wearing sunglasses and want to listen to music without the inconvenience of earbuds or headphones. While pricey at $399AUD, they are a very impressive piece of wearable technology that double as quality sunglasses and quality audio. Oh… the lenses are interchangeable to mirrored silver and mirrored blue if the standard ones don't match your personal style and yes, prescription ones can be organised as well.
Recommended!