Hardware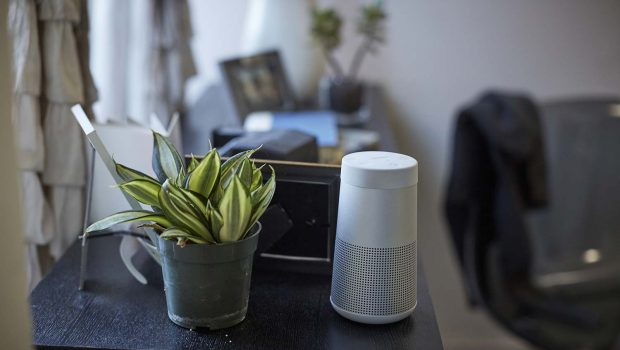 Published on June 17th, 2017 | by Andrew Bistak
Bose SoundLink Revolve Review
Summary: The Bose SoundLink Revolve provides an excellent portable sound punch!
This clever little device from Bose promises true 360-degree audio that boasts some impressive sound and more importantly wireless enjoyment with very easy setup. Out of the box, the first thing that you may notice about the Bose SoundLink Revolve is its high-end design which would not look out of place in any home, office or even outdoors with its cylindrical styling that comes in either silver or black.
WHAT'S IN THE BOX
SoundLink Revolve speaker
USB power supply
USB cable
AC power adapters
Given its portable nature and high quality audio, it's relatively light weight at just 0.66 kilograms and comes with an IPX4 rating which means it will withstand some water but it's not waterproof. Furthermore, its metallic casing features 'bump' technology which means should you accidentally drop it, the insides of the Bose SoundLink Revolve will be protected.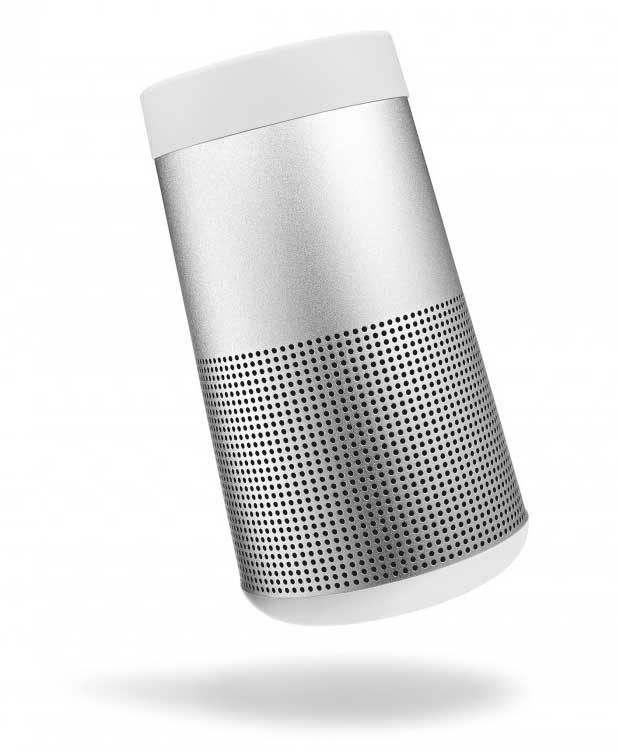 The size of the Bose SoundLink Revolve measures at 15.2 cm (H) x 8.2 cm (W) x 8.2 cm (D) with all the controls located at the top of the unit which includes volume, playback, Bluetooth, Auxiliary input and power. As its been designed for smartphones, it does work as a speaker phone and even supports Siri and Google Assistant. An additional Bose SoundLink Revolve can even be paired with it in order to increase the audio capabilities.
What about the sound you might be thinking? The audio quality of this system from Bose is quite impressive thanks to its omni-directional sound which means no matter what direction you're facing the SoundLink Revolve, the sound is equally dispersed, hence the 360-degree audio capabilities. This feature is ideal for parties or even just having it in the main room of your house. There is even an app called the Bose Connect App which allows easy switching between Bluetooth devices.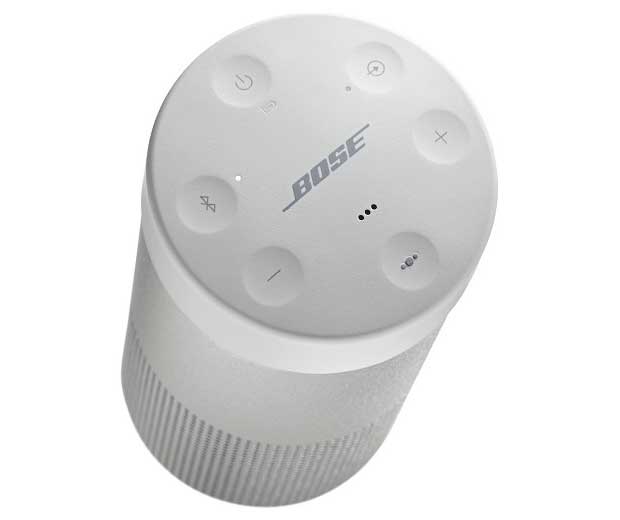 As mentioned, Bose even lets you pair two Revolve speakers to use for stereo or amplification which is a neat feature that's becoming more and more common these days. Interestingly, the bottom of this product features a tripod mount and a connection for the charging dock which is sold separately. Charging is done via USB through your PC or power outlet which takes up to 4-hour to charge and we found that that the battery life lasts between 12 to 14 hours, however on constant use, it would drain it faster.
As with all Bose products, the audio quality of the SoundLink Revolve produces some exceptional audio with well-balanced levels, no distortion and mild bass. Sure, there could be a bit more bass at times but overall, the music that flowed from the unit was crystal clear and having it in the centre of the room was great thanks to the omni-directional audio. It even packs a punch when it comes to volume, considering how small the speaker is… so yes, we were impressed!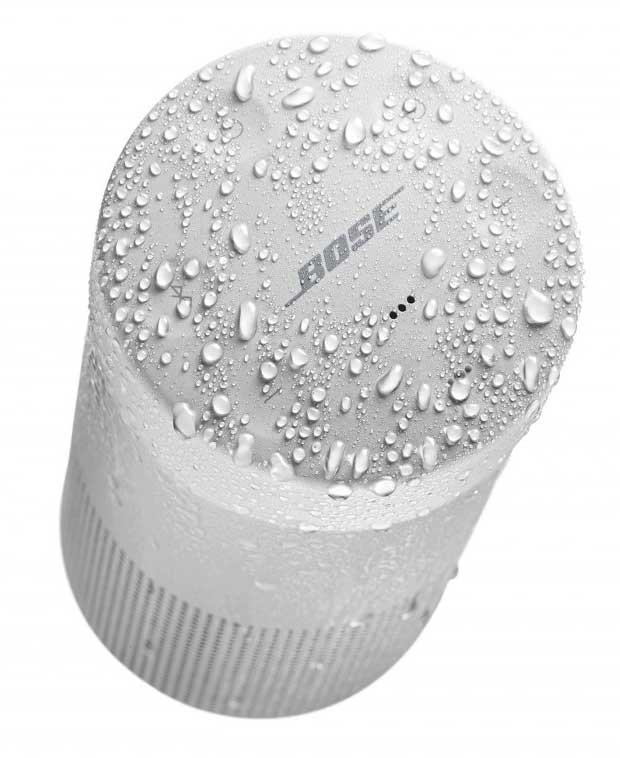 Final Thoughts?
The Bose SoundLink Revolve ticks all the right boxes when it comes to audio quality and if you're looking for a portable speaker solution, this product really hits the mark. Pairing the product with your smartphones is quite easy and it's great that you can pick up the SoundLink Revolve and move it around to wherever it needs to go.
It's perfect for outside and the only thing lacking is true waterproofing which would have increased the scope of this audio product. Nonetheless, it's another high quality audio product from Bose which comes at a recommended retail price of $299.00AUD (June 2017). So if you're looking for an easy to use and quality portable speaker, this is definitely the product for you!
Recommended!
For more information, please visit https://www.bose.com.au/
Specifications
Battery life: up to 12 hours
Dimensions/Weight: 15.2 cm H x 8.2 cm W x 8.2 cm D ,0.66 kg
Price: $299.00
Inputs and outputs: 3.5 mm auxiliary input, Micro-B USB port
Range: Wireless range up to 9 m (30 ft)