Hardware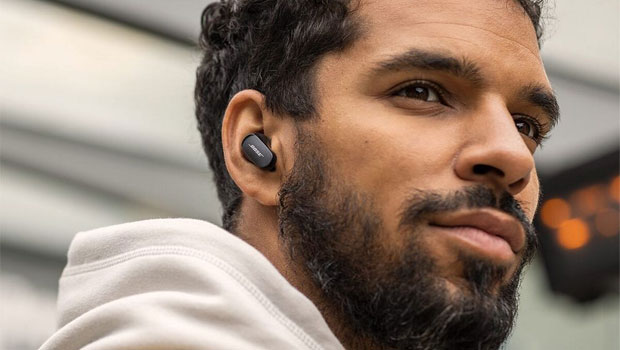 Published on October 25th, 2022 | by Andrew Bistak
Bose QuietComfort Noise Cancelling Earbuds II Review
Summary: The Bose QuietComfort Noise Cancelling Earbuds II are an impressive piece of technology that is the best active noise cancellation on the market with flawless audio!
Bose are the leaders of noise cancellation and their new QuietComfort earbuds hit another home run thanks to their improved audio technology. With that in mind, the Bose QuietComfort Noise Cancelling Earbuds II do come at a cost ($429AUD, October 2022), however if you're looking for definitive earbuds of 2022 and probably 2023, then look no further as these are indeed the earbuds you are looking which also come n two colours, black (reviewed) and white. Oh… the sound is amazing as well!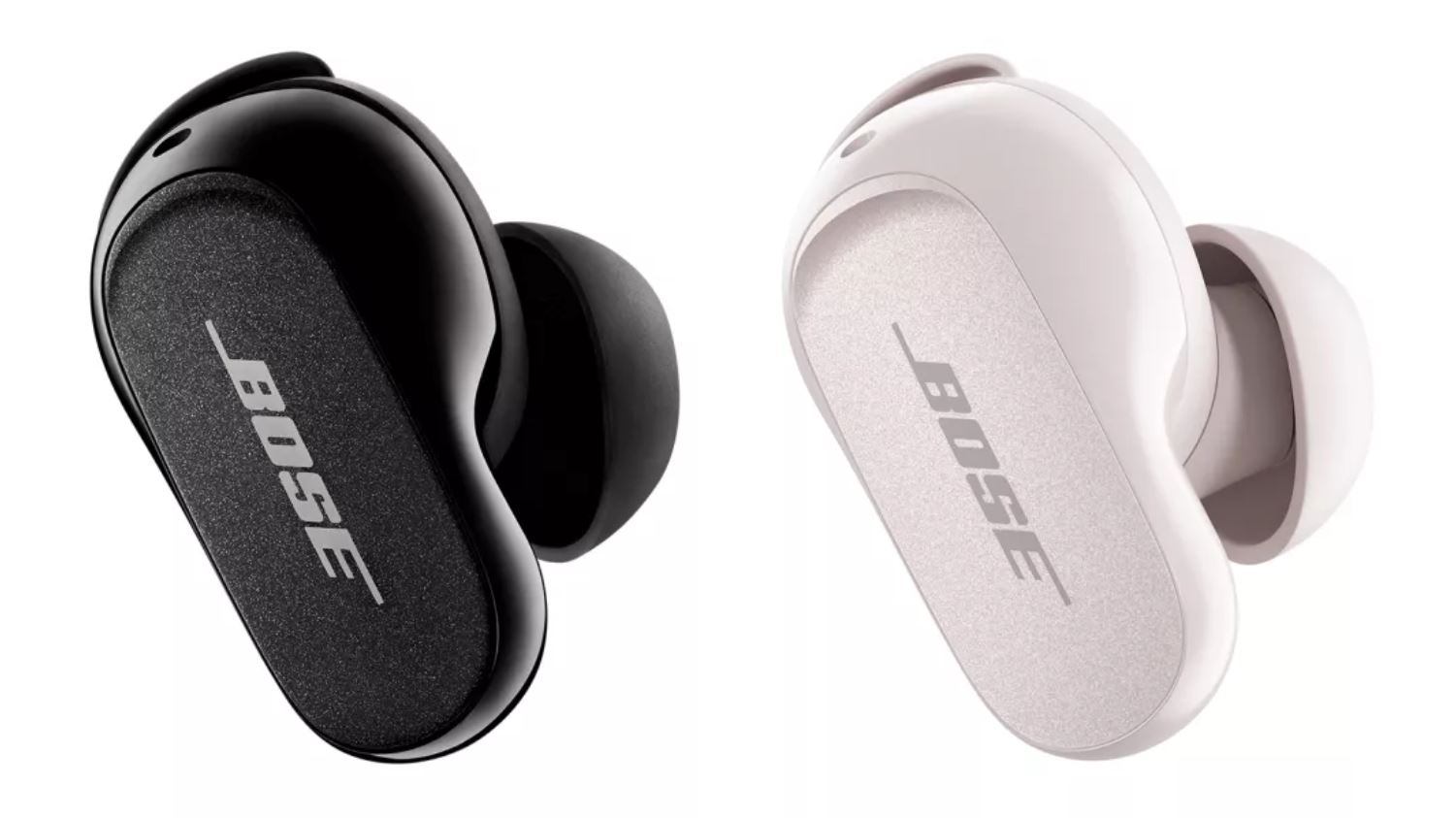 Key features
CustomTune technology shapes the audio to your ears
The world's best noise cancellation
Comfortable & secure fit
Simple touch control for hands-free listening
Customisable levels of noise cancellation
Aware Mode for full transparency
ActiveSense technology for more pleasant and balanced listening
Bose Music app guides setup and provides full control
Adjustable EQ in the app
Advanced Bluetooth® 5.3 capability
Clear, natural-sounding phone conversations
IPX4 environmental rating for sweat and water resistance
Up to 6 hours of battery life
Included case holds 3 full charges
Charges via USB-C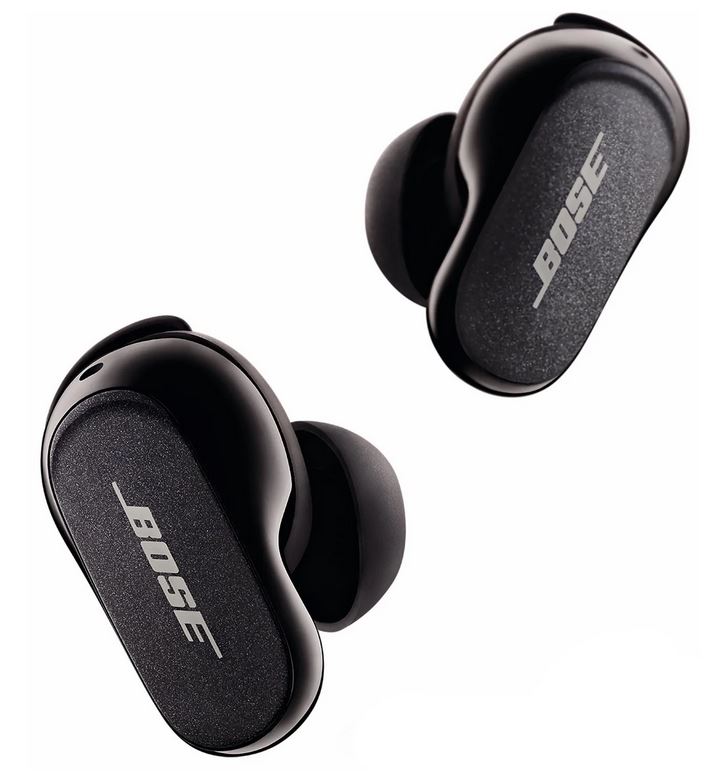 While the Bose QuietComfort Earbuds II are not the smallest earbuds on the market, they are still some of the most comfortable thanks to its soft silicone ear tips and stability bands to ensure the best possible fit. Further, they have been designed for all-day comfort and whether I was running or lounging in bed, the QuietComfort Earbuds II were super cosy.
The earbuds also boast 6 hours of wireless listening with the case being able to hold 3 additional charges that gives you up to 24-hours, without the need to charge the case via its USB-C connection. As it supports USB-C, a quick 20-minute charge will give you 2 hours of wireless audio.
In terms of performance, the earbuds are powered by the Qualcomm S5 Audio SoC chip set that include the SBC and AAC codecs. While there is some debate which codec is better, the SBS codec do allow for a higher sampling rate and bitrate. Also supporting your wireless experience is the Bluetooth 5.3 which provides better connectivity and less errors. Complementing this technology is the 9.3mm full-range dynamic driver for exceptional audio quality in both earbuds.
Box Contents
2 Bose QuietComfort® Earbuds II
Bose Fit Kit: 3 ear tips (small, medium, large) and 3 pairs of stability bands (small, medium, large)
Charging case
USB-C (A to C) cable (30 cm)
Quick-start Guide
Safety Sheet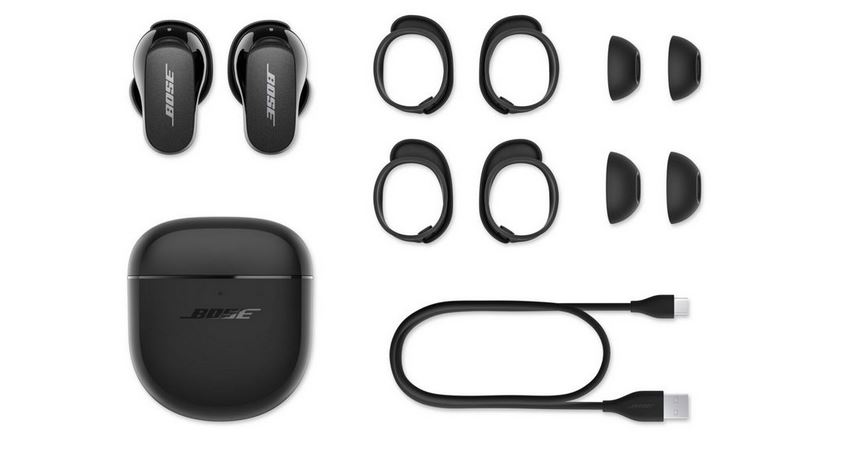 Unboxing
The earbuds feel quite well built and measure at 1.72 cm (height) x 3.05 cm (width) x 2.24 cm (depth) with a weight of just 6.24 grams per bud. The materials used on the earbuds include plastic, gold plating and silicone with the case hard plastic for charging. They also have an IPX4 water resistant rating that makes it perfect for exercising and a light rain shower. Opening the charging case is easy as is removing the QuietComfort Noise Cancelling Earbuds. As mentioned, they are super comfortable and the earbuds know a few words such as battery level and disabling active noise cancellation.
Setting up the QuietComfort Noise Cancelling Earbuds II can be done via two methods, either through the Bluetooth settings on your phone or via the Bose app. If you choose the first method, you are limited to the basic features, however through the Bose app, it gives the user access to the full gamut of tweaks such as changing touch controls or displaying the battery level, including the equalizer.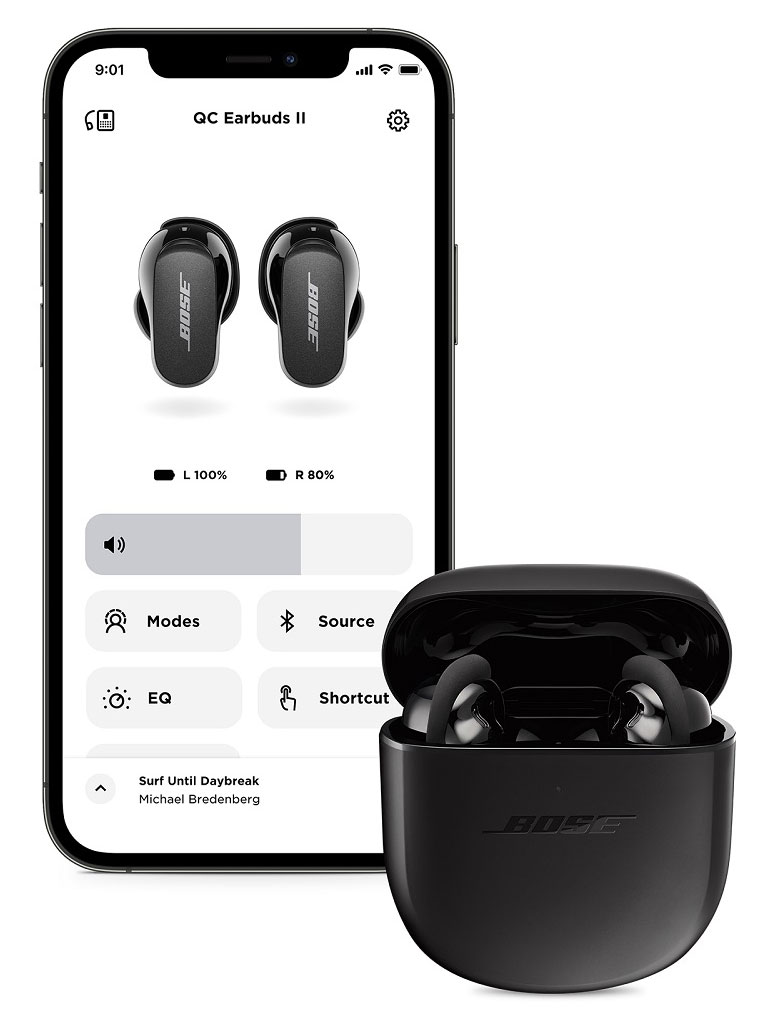 The first time I put the Bose QuietComfort Noise Cancelling Earbuds II in my ears, I was literally blown away by noise cancellation technology. With the technology enabled, it literally puts you in your own soundproof bubble and the amount of background noise that it diminishes is amazing. I also tested it driving with no music and your physical senses really kick in as you feel every bump on the road and feel the inner mechanics of the car. This is also the same when you're exercising at the gym as you hear and feel your breathing, including your heart beat. Needless to say, it's a great way to become immersed in your audio or without it when you deactivate the noise cancellation technology.
So what technological magic is this? According to Bose, when you put the earbuds in your ear, it sends out a chime to learn your ear canal's unique shape that bounces back and is picked up by the in-built microphones. As a fun fact, each earbud has four microphones. This then allows the earbuds to optimise your own noise cancellation experience, including unparalleled sound quality. From a single-tap, you can activate Aware Mode which allows you to hear the surroundings around you, including your own music or audio. Additionally it comes with ActiveSense technology that reduces loud background noise so you can fine-tune the noise cancellation feature.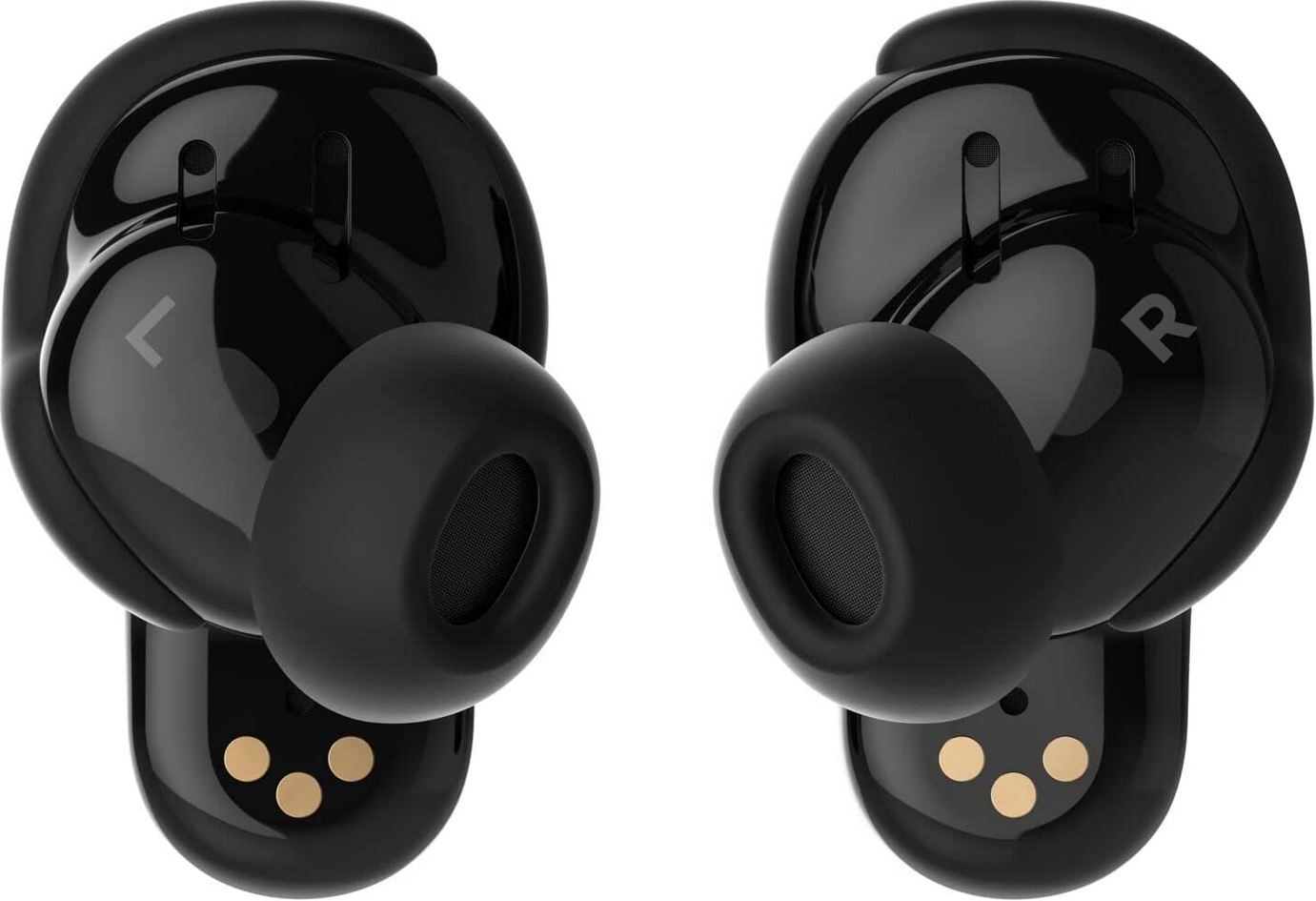 The noise cancellation technology of the Bose QuietComfort Noise Cancelling Earbuds II must be experienced to be believe and Bose have a virtual sample at https://www.bose.com.au/en_au/products/headphones/earbuds/quietcomfort-earbuds-ii.html which will give you some indication of how it works.
Another benefit is that it is ideal for windy conditions and the built-in microphones filter out ambient sound that ensures the person on the other end can hear your clearly. Another features that I cannot fault! Furthermore, navigating the earbuds through its touch sensors makes navigating music, volume, taking calls and enabling Aware Mode a very easy process.
But it's all about sound quality right?
The Bose QuietComfort Noise Cancelling Earbuds II is indeed the bees knees of sound! Audio levels are excellent, including good bass for such a small device and if I could choose one word to describe it, it would be smooth. As a result, it plays all genres of music perfectly and whether that's orchestral, pop, heavy metal or everything and anything else, the sound quality is a truly premium experience. Further, it's great for streaming and gaming as well, especially when linked to its noise cancellation technology. It's a true audio game changer!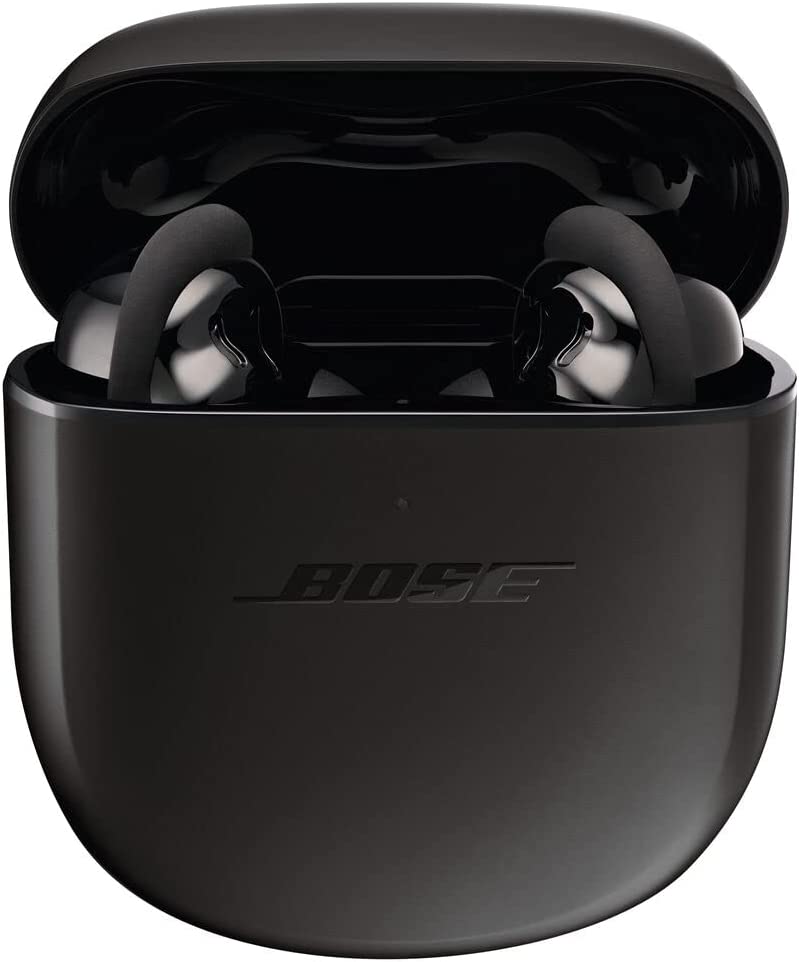 Final Thoughts?
The Bose QuietComfort Noise Cancelling Earbuds II are an impressive piece of technology that is the best active noise cancellation on the market. More importantly, audio is magnificent and Bose really create that premium sound experience. While it doesn't have wireless charging (not missed with USB-C) or the option of multipoint connectivity of multiple Bluetooth devices this is generally a moot point for most of us. So if you're looking for the best active noise cancelling earbuds with unparalleled audio quality and price is not an issue, then I think we've found the answer to your sound dreams.
Recommended!