Hardware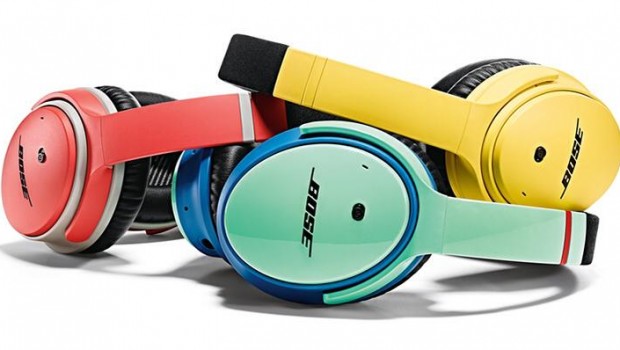 Published on October 5th, 2014 | by Admin
Bose QC 25 Review
Summary: The Bose QuietComfort 25 are once again the ultimate headphones from Bose for exceptional sound quality and noise cancellation
Bose QC 25 Acoustic Noise Cancelling Headphones
Product: Noise cancelling headphones
Company: Bose
Price: $399AUD (October 2014)
Reviewer: James Wright
The QC (QuietComfort) 25 headphones have been specifically created with the best engineering from Bose to give users one of the best and uninterrupted audio experiences with portable headphones. More so with the inclusion of acoustic noise cancelling technology which greatly reduces background noise around the user. This is perfect for airplanes or anyplace where you want to escape from the hustle and bustle of a noisy life around you. The QC25 is also the successor to the QC15 that boasts the following features;
Significant noise reduction for travel, work and anywhere in between
Deep, powerful sound for the music you love
Lightweight around-ear fit you can wear all day long
Control your music and calls with inline mic/remote
Distinctive design, in Black and White, or customize your own headphones with a variety of color options using the ColorWare design tool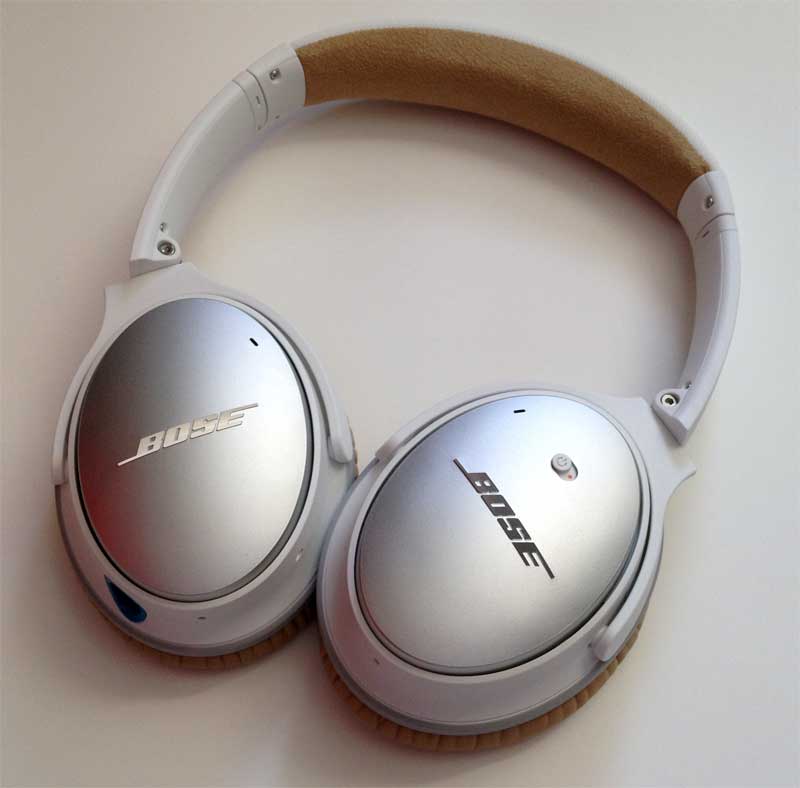 It should also be noted that the QC 25 Acoustic Noise Cancelling Headphones were created with Apple products in mind, specifically the iPod, iPhone and iPad, however this device can be used with anything that has a 3.5mm audio port. Bose have also added an inline controls and a microphone which not only allows you to take voice calls but control the volume and navigate through tracks.
With that said, I tested this product on an iPhone 4s, a Samsung Galaxy S5 and also on my PlayStation 4. The headphones also comes with a very sturdy travel case and everything you need to experience your blissful audio experience with the QC 25.  All in all, it's a great designed product from Bose.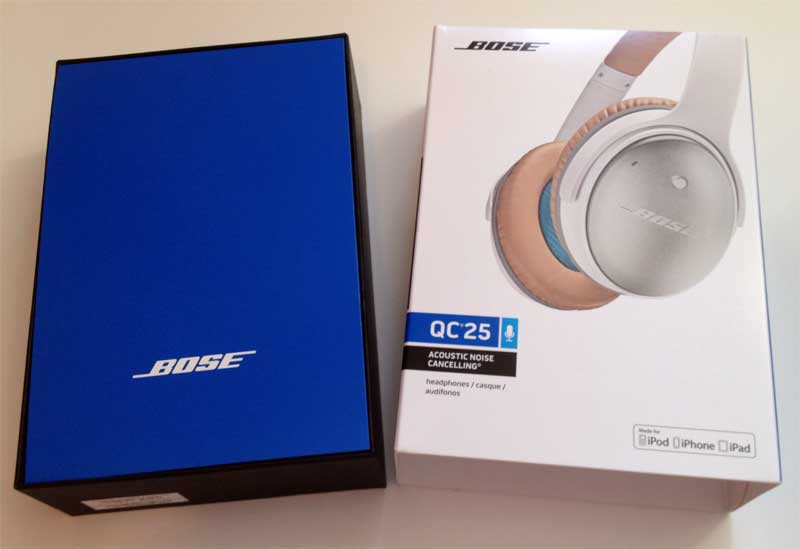 Contents
Bose QuietComfort 25 Acoustic Noise Cancelling Headphones
56 in QC25 inline remote and microphone cable
Airline adapter
Carrying case
AAA battery
As these headphones use acoustic noise cancelling technology, they need to be powered in order to take advantage of this feature. The first time you use the acoustic noise cancelling on the QC 25's is quite an interesting experience as it really dulls out the background sound quite well, especially on airlines and one of my colleagues successfully managed to walk up on my while I was wearing them.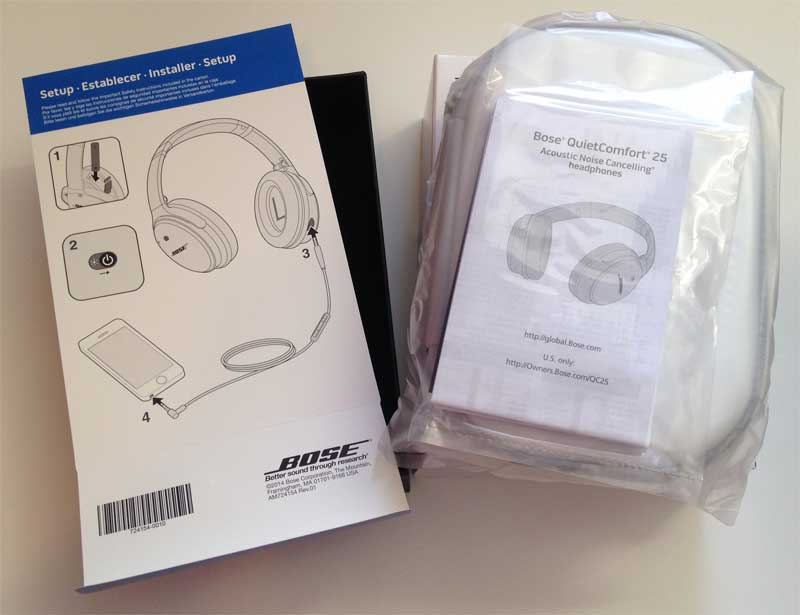 Although the headphones are powered by one AAA battery to use the noise cancelling features, if your battery should run out of power,  you can still use the headphones as a normal headset which is quite cool and doesn't limit the usage of this device. The sound quality does become a little duller when this does happen though. Bose also state that the AAA battery will last around 35 hours and when the batteries get to around 7 hours of charge remaining, the battery light will start to flash to inform the user.
Specifications
Height 7.5 in (19.1 cm)
Width 6 in (15.2 cm)
Depth 0.9 in (2.3 cm)
Weight without cable 6.9 oz (195.6 g)
Length of cable 56 in (1.4 m)
Design
The Bose QC 25 Acoustic Noise Cancelling Headphones are a very well built product that are quite lightweight at just 195.6 grams that can be adjusted to certain head sizes. There's soft cushioning on the head rests and the earcups cover the ears well that made them extremely comfortable to use, especially with the inclusion of leather. It is also an over the ear design which also assists with the acoustic noise cancelling technologies. Needless to say, I've been using these headphones for almost two weeks now and they are extremely comfortable to use.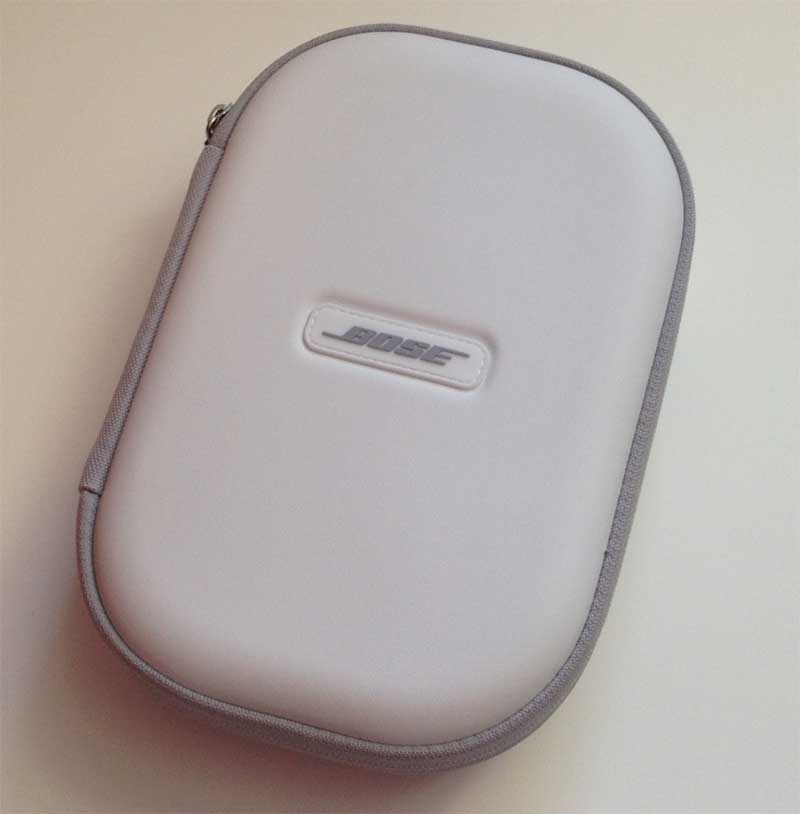 Another highlight are the different textures on the headphone itself which definitely gives the product an air of quality, especially with gun metal silver earcups. My only gripe with the design is the clip that holds the battery in does feel a little flimsy but knowing Bose, I'm sure it's quite sturdy. Once you have finished with the headphones, they can easily fold-up and be put back in the case for travel. I also like how Bose include a holder for the both the airline adapter and the battery inside the case or even a spare one.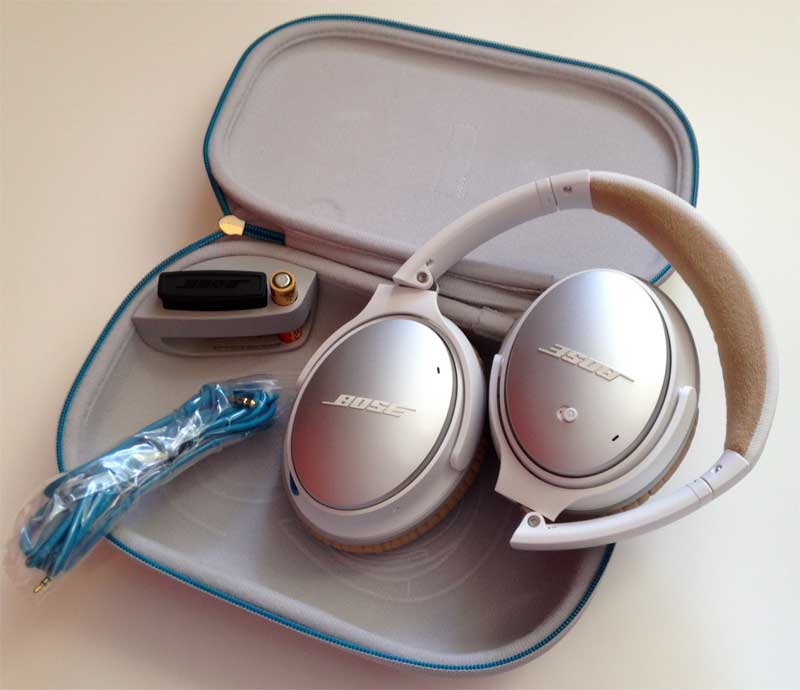 Audio
Audio quality is where the QC 25 shine again. I listened to a variety of different genres of music and all the tracks produced on this headphone was crystal clear. Levels were exceptional and bass was not distorted whatsoever. The headphones can produce quite loud audio and even on the higher levels, audio remained relatively distorted free. Playing games on the PlayStation 4 once again produced similar results as did watching movies on both the iPhone 4s and Galaxy S5. It's a great audio experience, especially with the inclusion of noise cancelling technologies.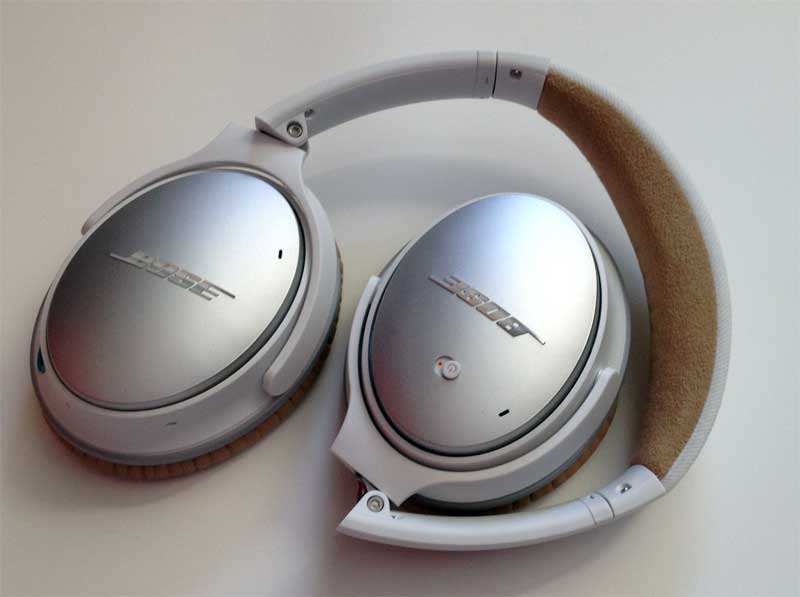 Controls
In relation to the inline controls, the QC 25 can perform a variety of features from its three buttons. By pushing up or down, it increases or decreases the volume and by pushing the middle button, it either answers or ends a call. To go a little further, the middle button can  be used to pause tracks, skip/rewind tracks, fast forward/rewind tracks and even switching between calls. These more advanced controls do take a little time to get use to but work very well, considering there are only three buttons in total. Hopefully Bose will include an Android compatible cable in the future which is it's only drawback.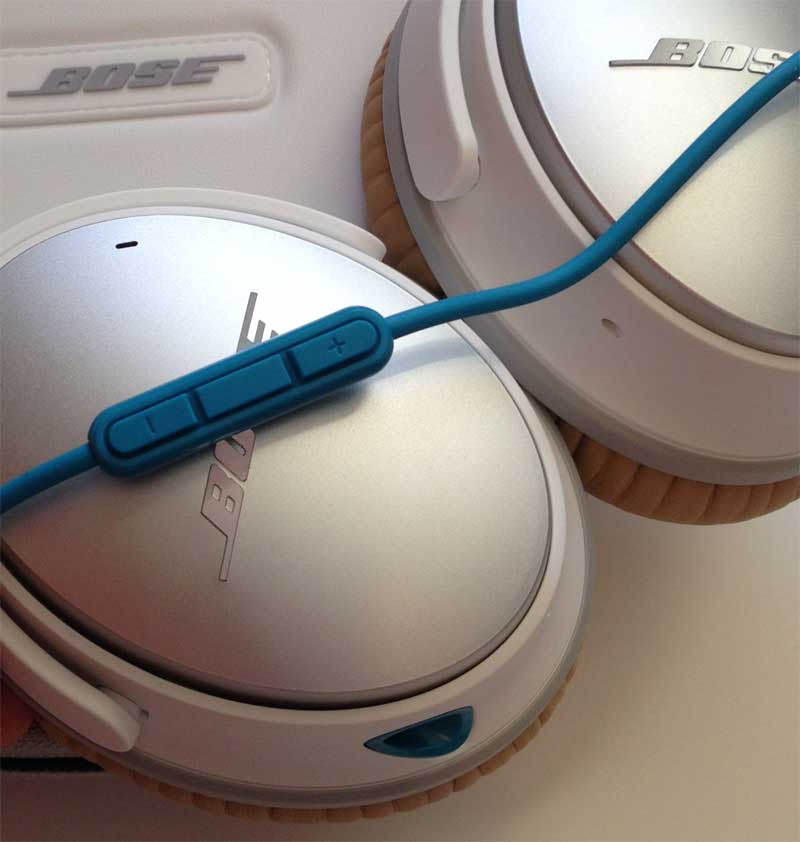 Final Thoughts?
The Bose Quiet Comfort 25 are once again the ultimate headphones from Bose which created the best noise cancelling technology that I've had the pleasure of using. The build quality of the headphones not only looks quite luxurious but it feels quite sturdy as well and it's great that Bose have made this product compatible with AAA batteries which can easily be bought from a shop. Audio quality is outstanding and when linked to the acoustic noise cancelling technology, it creates a very blissful audio experience that is also very comfortable for the user.
Brilliant!