Hardware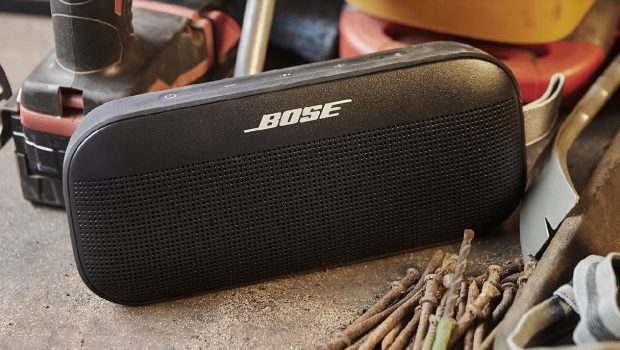 Published on March 15th, 2022 | by Adrian Gunning
Bose Launches SoundLink Flex
Today, Bose has announced the release of a brand-new product. The SoundLink Flex is the newest addition to the iconic SoundLink Bluetooth Speaker family, delivering the best audio performance for a portable speaker its size in an all-new, grabbable, and ultra-rugged design.
Bose adds proprietary PositionIQ™ technology to automatically detect the speaker's orientation, so whether upright, hanging, or flat on its back, the speaker is optimised to deliver rich, lifelike sound.
Key advancements of Bose SoundLink Flex include:
Revolutionary performance for mobile audio
Built for every drop, spill, and element in a beautiful, grabbable design
Connects in seconds, works all day, plays perfectly with others
Bose SoundLink Flex is available from April 1 for RRP $249.95 AUD / $279.95 NZ. Pre-order from today (March 15) at Bose.com.au and select resellers.