Games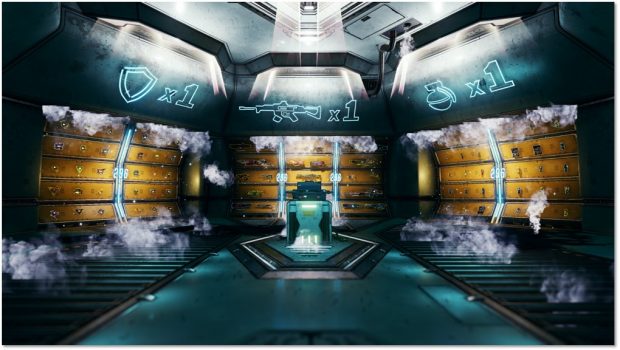 Published on March 31st, 2021 | by Adrian Gunning
Borderlands 3 Director's Cut – Diamond Keys Revealed
The Director's Cut* add-on for Borderlands® 3 will bring all-new ways to play when it launches on April 8. In addition to a new raid boss, murder mystery story missions, and behind-the-scenes content, Director's Cut includes three Vault Cards, which are your tickets to a new progression system featuring daily and weekly challenges. By completing challenges, you gain progress toward unlocking themed rewards, including unique Legendary gear, tons of new cosmetic items, and a brand new in-game resource: Diamond Keys.
You may already be familiar with Golden Keys, which you can score by keeping up with Borderlands on social media. Golden Keys unlock the Golden Chest near Marcus Munitions on Sanctuary III. When opened, the Golden Chest offers up a selection of high-end gear appropriate for your level. Diamond Keys take this idea even further by presenting you with not just a chest but an entire room full of tantalizing loot: the Diamond Armory, which is located beneath the Bridge on Sanctuary III's upper deck.
To learn more about how Vault Cards work and what you can expect to find in the Diamond Armory, you can refer to this comprehensive guide on borderlands.com. Please note that, at this time, Vault Cards can only be accessed by players who own the Director's Cut add-on and can't be purchased individually or separately. Similarly, Diamond Keys must be earned through gameplay and cannot be purchased individually or separately. Director's Cut, which launches April 8, will be available for individual purchase or as part of Borderlands 3 Ultimate Edition or Season Pass 2.*
And in case you missed the news, Tales from the Borderlands® is now available on the Nintendo Switch system! Players can purchase the game on Nintendo Switch at a special introductory price of $30.36 for a limited time.**
Originally released as a series of five episodes between November 2014 and October 2015, Tales from the Borderlands is a choice-driven narrative adventure game that takes place between the events of Borderlands 2 and Borderlands 3. Experience this beloved story from the perspectives of two protagonists thrown together in an unlikely partnership as they try to recover a mountain of money that each believes is theirs. See the updated Tales from the Borderlands launch trailer here.
Tales from the Borderlands and Borderlands 3 are available now on Xbox One, Xbox Series X|S, PlayStation 4, PlayStation 5, and PC via Steam and the Epic Games Store. Tales from the Borderlands is also available on Nintendo Switch. Borderlands 3 is also available on Stadia and Mac.